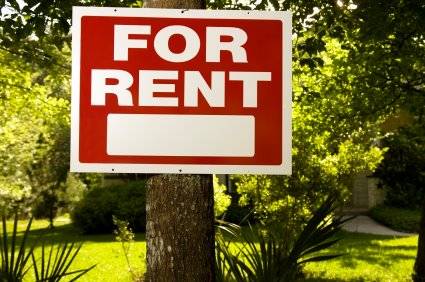 If you make a living as a real estate investor, it can be tempting to act as both landlord and property manager. After all, you'll certainly save money by managing your own properties and since many investors are Type A personalities, it can be hard to let go of that added level of control. Staying in control of the property management process, though, isn't the same as doing things right, and this is where the problems start. Inexperienced landlords are known for making a series of mistakes. Here's a glimpse at just a fraction of what could go wrong when you dive into the property management pool.
Improper Screening
One of the most common mistakes that landlords make when trying to manage their own properties is rooted in a certain kind of trusting disposition: they often fail to screen tenants sufficiently. This might mean renting to a friend who is having housing trouble of failing to run a background check on applicants and just trusting their references. Many investors don't even understand how to run background and credit checks on tenants and what warning signs to look for if they do. Conversely, experienced property managers have finely-tuned screening processes that they rely on to identify good tenants.
Money Management Mistakes
From a financial perspective, managing an investment property is a lot more than just collecting rent. You need to deal with various vendors, pay property taxes, manage utilities for vacant units, and so much more. And, when you do collect rent and security deposits, they need to be managed properly; security deposits need to be kept in a separate trust account and improper management can lead to legal repercussions. This is a lot more complicated than just balancing your accounts.
Get Started
Claim up to $26,000 per W2 Employee
Billions of dollars in funding available
Funds are available to U.S. Businesses NOW
This is not a loan. These tax credits do not need to be repaid
The ERC Program is currently open, but has been amended in the past. We recommend you claim yours before anything changes.
Failure To Measure – Anything
It's easy to measure whether you're turning a profit on your properties, but that alone isn't a valuable metric. So why do so many landlords stop there? Simply put, investors don't have the experience necessary to evaluate the different factors that make a rental business successful. Great property managers evaluate a number of KPIs, including clear values like revenue growth and softer metrics like tenant satisfaction. They also have the expertise to evaluate listing performance, lost and won properties, and to offer advice based on these metrics.
It's All Personal
Finally, it's important to remember that the role of the property manager is both technical and personal, and for you as a landlord, they're also a buffer between you and your tenants. Too often, landlords struggle to set appropriate boundaries or, alternatively, to be sufficiently responsive. That's often because trying to do so is unrealistic; you can't be on call 24/7.
Other major interpersonal challenges that typically fall on the property manager include handling tenant complaints and problems between neighbors. They also may need to put pressure on tenants to pay rent or even execute eviction notices. Investors who are used to the hard, straightforward world of numbers often have a hard time with this. These problems are only compounded if you haven't taken great care with the screening process or have chosen to rent to family or friends.
Investors aren't necessarily well-suited to being property managers and there isn't much overlap in skill sets, whereas property managers are trained professionals whose focus is on the interpersonal elements of the rental relationship. Ultimately, by self-managing your investments, you run the risk of reducing their value, as people are willing to pay more for the benefits of professional property management.
You just stand to lose too much when you insist on managing your own properties. Let go, and let the profits roll in.