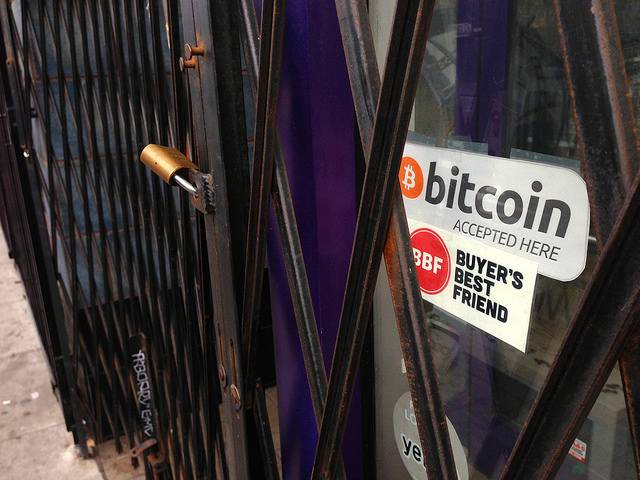 According to one estimate from late 2020, more than 2,300 US companies accept bitcoin, which does not include bitcoin ATMs. An increasing number of organisations throughout the globe are using Bitcoin and other digital assets for a range of investing, operational, and transactional objectives.
The usage of cryptocurrency for business brings a plethora of options and obstacles. As with every frontier, there are unknown hazards as well as powerful rewards. That is why firms considering using cryptocurrency in their operations should have two things: a clear grasp of why they are doing so and a list of the numerous questions they should examine.
Impact of Crypto on the Business Sphere
For years, people have been debating the influence of Bitcoin on the corporate sector. The cryptocurrency market's significance is expanding as the world becomes more aware of and accepting digital currencies. The industry is even blooming day by day with lots of features and services. Like fiat currency, Bitcoin offers ATM services as well. Bitcoin ATMs have been installed in various places throughout the world. You can find your nearest ATM through the Bitcoin ATM Map finder as well.
As cryptocurrency has grown in popularity, associated technologies have become increasingly prevalent in banking. Blockchain, the underlying technology that powers bitcoin, has experienced rapid adoption by large banks. More banks are using blockchain technology to authenticate transactions and handle financial data.
Some American-owned firms, such as McDonald's and Subway, are taking part in the currency experiment. This level of national support for cryptocurrencies lends cryptocurrency tremendous credibility and attention. As a result, digital currencies may soon become the standard for international trade.
Pros of Accepting Crypto Payments
The Crypto market is blooming nowadays. People are more willing to invest in crypto than we used to see even several years ago. People are investing their money into these digital currencies and hope that they'll gain profit from them. Some of them use digital currencies as an alternative to fiat money.
When Tesla CEO Elon Musk revealed in February that the EV manufacturer would begin taking Bitcoin for payment, businesses accepting cryptocurrency became mainstream. He then retracted his statement, citing environmental concerns, but recently tweeted that Tesla will "likely" take Bitcoin again in the future.
Secure and Fast
Transaction processing delays are one of the most frustrating aspects of working with overseas consumers. Not only will you save money, but you will also get payments faster – in most cases, instantaneously — if you use cryptocurrency.
In many respects, cryptocurrency is more secure than credit cards or bank accounts; as each transaction is recorded on the blockchain ledger, there is increased security and accountability.
Low Transaction Costs
If they wish to offer their clients this handy method of payment, most small company owners must deal with credit card fees. Fees for international transactions are even higher. However, because cryptocurrency is a decentralized currency, transaction fees are substantially cheaper across the board – and foreign fees are competitive with local transaction fees.
Boosts the Company
Cryptocurrency offers a cutting-edge payment mechanism that is technologically advanced. If you start taking cryptocurrency immediately, your company will be ahead of the curve. It will benefit your brand, produce positive press, and attract tech-savvy clients and staff to your organization.
Better Conversion Rates and Engagement
There is an increasing number of consumers seeking merchants who take digital currencies, so you have the opportunity to tap into this growing client base. You get an edge over your competitors who do not take cryptocurrency by providing a crypto merchant service.
Offering crypto as a payment option on your website is simple and allows you to capitalize on its popularity while meeting current and future customer expectations. In addition, you may safeguard your development by offering a payment option that your competitors may not offer and that your clients trust.
NOWPayments is among the first companies dealing with crypto payments. You can accept 100+ cryptocurrencies converted into the ones you trust and receive instant payouts to your wallet or bank account. It has easy integration and setup and they offer widest range of handy integration tools and plugins.
Crypto Transactions are Irreversible
Because Bitcoin payments are irreversible, retailers may be confident that they will get their money as soon as the transaction is completed. When a transaction on the blockchain is completed, there is no longer any chance of chargebacks or fraudulent payment disputes.
On the one hand, the irreversibility of cryptocurrency allows company owners to better control their financial flow. There are no chargebacks to worry about, and if someone requests a refund, the store must pay them back manually. This compels your staff to keep meticulous records.
Cons of Accepting Crypto Payments
Although this payment method has many advantages, it also has certain drawbacks. Some folks are truly concerned about their safety.
It Isn't Widely Accepted
Despite the phenomenal surge in cryptocurrency usage and the aforementioned diversification options, it must be stated that cryptocurrencies are far from ubiquitous. While the barrier to entry is decreasing, acquiring cryptocurrencies and purchasing things with them still takes a higher level of technical knowledge than using a credit or debit card.
Then there's the fact that there are a plethora of cryptocurrencies to pick from for buyers and merchants, with thousands of new coins entering the market in the first half of this year. You might spend a lot of time and money taking payments for one currency only to discover that its popularity has plummeted in favor of the next great thing, and no one wants to use it anymore. Keep in mind that there is only one dollar. Okay, more than one, but you get the idea.
Highly Volatile
Even if you last checked the dollar-euro exchange rate a few months ago, you could probably make a good estimate as to what it is now. Not so with cryptocurrency. Bitcoin's price has dropped from $60,000 in April to $30,000 just two months later. With such large variations in value occurring on a daily basis, eCommerce retailers are at risk of getting hit in the pocket if they are not cautious.
Volatility makes pricing things challenging, and it may make dealing with returns of items purchased with cryptocurrency much more problematic. As a result, many shops that take cryptocurrencies post prices in US dollars and match the dollar price for returns.
Vulnerable to Scams
Aside from these difficulties, arguably the most significant danger to consider is that the bitcoin market is ripe for fraud. Despite the fact that many crypto enthusiasts and experts have praised the security of digital currencies (pointing to the fact that the blockchain, the technology that underpins them, is highly secure), there's no doubt that scammers have taken advantage of Americans' growing interest in cryptocurrency — and the proof is in the data. Customers lost more than $80 million to cryptocurrency scams in 2020, according to the Federal Trade Commission (FTC), a startling 1,000 percent increase over 2019.
Complicated Set-up Process
In comparison to traditional transaction channels, setting up your bitcoin payment choices may take more time and effort. One alternative is to build your own crypto wallet for your company and accept payments directly through it. Similarly, extra plugins may be required for bitcoin trading to take place in a secure and practical setting on eCommerce websites.
Another alternative is to use a third-party exchange service, which will operate as a middleman between you and the consumers, but this would incur additional transaction costs from your wallet.
Migration to Different Cryptocurrencies
As previously stated, there are approximately 2,000 distinct kinds of cryptocurrencies. As a result, what happens if other businesses, including your clients, switch from one digital currency to another? The value plummets dramatically.
Recap
Ultimately, whether you accept cryptocurrencies on your eCommerce site is determined by one factor: your consumers. If you're a B2C company and your consumers are clamouring for the ability to pay you with Bitcoin, it's worth investigating. If you're a B2B company, your client's demands, as well as the flexibility of your contracting procedure, come into play.
After considering the advantages and disadvantages of using bitcoin as a form of payment in your business, We hope you can make a decision or reach a conclusion that is advantageous to your organization. When the advantages outweigh the risks, it's sometimes essential to take a chance.
Author Bio
Meggie is a crypto enthusiast and a cryptocurrency analyst from the Top Coins. Meggie believes, that the digital economy is our new future and people must be ready for developing their potential through technology and innovations.