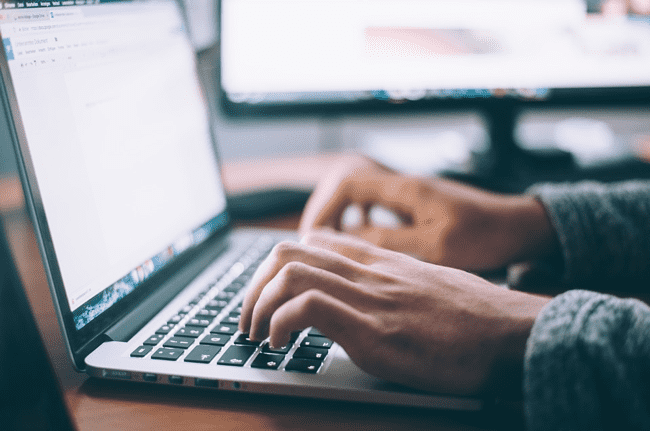 To generate customers, you need leads. To generate leads, you need traffic. Your blog has the potential to become a significant source of traffic from search engines and organically generated backlinks. When your content is top-notch, people will link to your content, which can bring you relevant traffic (leads) and improve your ranking in the search engines.
To create a blog that generates qualified leads, you have to do more than just post informative articles once a week. Advice, tips, and tricks are a dime a dozen. Search engine results pages are flooded with general content that doesn't offer anything particularly useful. That's where your opportunity is to stand out with quality content.
Situation-specific industry tips are in high demand
Generalized tips in any industry are getting old. People know the moment they read an article's title whether or not the content will tell them something they don't already know. For example, if someone wants to learn how to set a dinner table, most of the content found in the search engines will be exactly the same: a generic explanation or diagram of proper table setting.
The problem is, when a user searches for "how to set a dinner table," they might not be looking for a simple diagram. They might already know how to set a dinner table. The user might be a teacher looking for printable instructions to hand out in the classroom to teach others. When search results don't match their specific situation, they'll keep jumping around until they find something that works.
If you want to generate traffic, you'll need to get specific, so people don't need to jump around. For instance, write an article describing how to teach kids to set the table; write an article specifically for kids with step-by-step instructions; or write an article describing how to improvise when you don't have all the proper supplies to set a table. These types of articles will capture attention more than any generic article will.
Get Started
Claim up to $26,000 per W2 Employee
Billions of dollars in funding available
Funds are available to U.S. Businesses NOW
This is not a loan. These tax credits do not need to be repaid
The ERC Program is currently open, but has been amended in the past. We recommend you claim yours before anything changes.
Teach people something they don't already know
The internet makes it easy to learn a vast amount of knowledge in a short period. However, people continue to have endless questions and need endless advice on specific situations.
Find out what people don't know, what nobody else is talking about, and then write about it. For example, many people live with carpet stains caused by the sap from live Christmas trees and think it's just a water stain. They don't understand why the stain never comes out, and don't realize rubbing it into the carpet makes it worse. There's a carpet cleaning spray that specifically targets tree sap, and although it takes a few washes, it will eventually remove the sap.
Another example of advice not being talked about is the trick of removing the fuel pump fuse from your car when you're parked in an area at high risk for theft. Removing the fuel pump fuse cuts off the fuel from the fuel pump. Your car might have enough fuel in the line to start and travel 10-20 feet, but that's about as far as it will go. Removing the fuse is also a good way to test your starter before taking it to the shop.
Share your information well
Publishing content that becomes popular requires more than just stating facts. Anyone can publish a list of facts. You need to be intentional with how you deliver your content. Despite what the feel-good gurus might say, you need to be a good writer to engage people and deliver your content in a story that captivates them.
Instead of publishing facts and figures, try crafting an engaging personal story around those facts. Find case studies related to the information you're presenting to the public. Don't just tell people what to do – show them how other people have applied the advice and share the results.
Take ownership of your industry
Create yourself to be a leader and authority in your industry by publishing content your competitors don't cover. Doing so will require time and effort, and it's worth it. When you consistently publish content that answers people's questions and eliminates confusion, you establish a reputation as an authority.
As an authority, your brand and content are more likely to be talked about and used as references by other people in your industry. That amounts to two things: more leads and more sales.