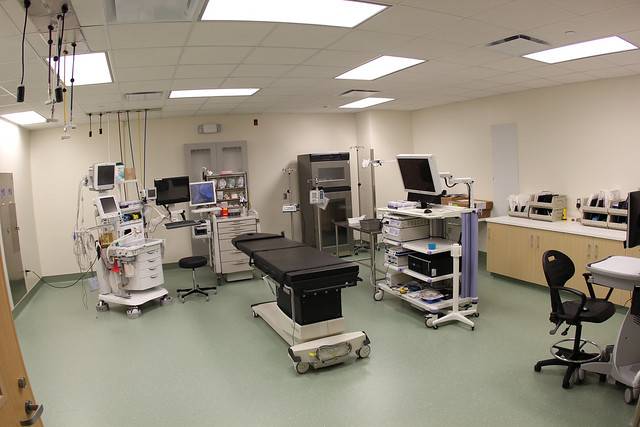 The US healthcare system seems to dominate politics no matter the administration. This is understandable. While Americans spend four times as much on healthcare than any other country, we're far from the healthiest. On the contrary, life expectancy in the US is lower than in most other developed nations.
Regardless of what opinion you hold over the best economic solution, the current system makes healthcare unaffordable to millions of Americans, including those who have good insurance. Deductibles and copays can eat into a person's budget, and certain services aren't covered by most insurances. The consequence is that millions of Americans incur debt on health-related expenses.
One popular short-term solution for many struggling Americans is taking out a medical loan. Medical loans are technically personal loans, which you pay back in monthly installments and can be put towards anything you want. You can find the best medical loan options at bestmedicalloans.com if you're currently in need of medical care. The question is, is it wise?
Affordable medical loans
The key to taking a medical loan that doesn't end up bankrupting you is to carefully select an option from a non-predatory lending company. Your loan should come with a relatively low interest rate. Payday loans, for example, might get you through a month in which you spend big on medical expenses, but the enormous interest rates make it easy to get bogged down by debt.
Of course, your interest rate will be affected by your credit score. The better credit you have, the lower your interest rate. If you can only get a loan with a high interest rate, you need to determine whether or not your health needs can wait. I don't mean you should put off life-saving procedures. Rather, leave any elective cosmetic procedures until you have good credit or can afford it.
With this in mind, here are the most common purposes for which you might take out a medical loan.
Deductibles and copayments
The most infuriating thing about health insurance is that insurance companies do whatever it takes to pay out as little as possible. This includes making you pay a part of the price of many services. Since medical services are expensive to start off with, you may end up with a big bill due immediately.
Get Started
Claim up to $26,000 per W2 Employee
Billions of dollars in funding available
Funds are available to U.S. Businesses NOW
This is not a loan. These tax credits do not need to be repaid
The ERC Program is currently open, but has been amended in the past. We recommend you claim yours before anything changes.
You may find it necessary to take out a medical loan to cover deductibles and copayments on health care that your insurance will otherwise pay for. In these cases, you don't have much choice but to cough up the cash and a low-interest loan may well be your best option.
Dental care
Chances are, your health insurance doesn't cover dental care. This is an unfortunate quirk of the US system in that it treats dental care as electable when it's often unavoidable. If you have an infection or require an urgent root canal, delaying care can cause a myriad of other health problems that could realistically be fatal.
Dental care is, unfortunately, very expensive. Dentists incur huge costs on equipment and need to charge high rates even if they are honestly trying to make their services as affordable as possible.
A medical loan can see you through your urgent dental issues. While cosmetic improvements may have to wait, delaying important procedures will only cause further decay and bigger expenses down the line.
Fertility treatment
Fertility treatment is a tricky subject to broach. Some people see birth as something that should be completely electable. No one needs to have children, and can adopt if they desperately want to raise kids. Their children don't need to be biological.
However, others strongly disagree, for philosophical, personal, or religious reasons. They see having biological children as their purpose for living, and saying it is not necessary is like saying that they never have to survive on anything but bread and water.
No matter how you see it, your insurance probably does not cover fertility treatment. In-vitro fertilization in particular is incredibly expensive, and even those with disposable income are unable to afford it.
A medical loan makes fertility treatment possible for many people. It is completely up to you to decide whether this is something that can wait (or be put aside indefinitely) or whether it is an urgent need.
Plastic surgery
If you've been in an accident or have a skin condition, plastic surgery may be urgent. It can be reconstructive and save you from major health problems and permanent scarring. These types of surgeries are covered by many insurance plans.
Cosmetic plastic surgery, on the other hand, is considered a luxury. While it can have an important impact on your self-esteem, resolving concerns you have faced from childhood, it is not seen as a primary means of treatment.
That does not mean that it doesn't feel urgent to you. If you have been waiting a long time to have cosmetic plastic surgery, a medical loan can cover the costs. Instead of putting it off for the rest of your life, you can get the care you have longed for.
Medical loans are necessary for many Americans to afford basic healthcare needs. While we hope for a restructuring of a system that is not working optimally, medical loans can get us through desperate situations.