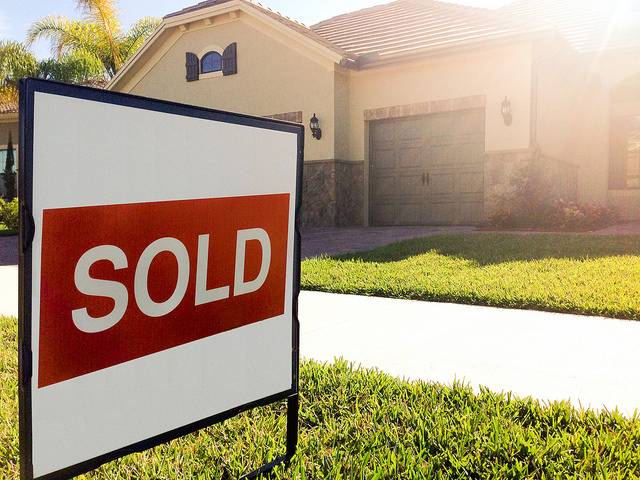 Investing in real estate is a good opportunity to really get ahead. But when it comes to selling real estate you want to make sure that you market the properties under you successfully in order to really push them through the property market. If you're looking to sell properties, this guide will give you a rundown on how to market properties like a pro using images, staging and your property description the right way. Let's get started.
Getting The Property Description Right
The Headline
The first thing anyone will see when they view your product description is the headline. Because of this you need to make sure it's enticing and attention grabbing to any new home buyer or investor. Too many properties on the market have boring and uninviting headlines which don't encourage visitors to click or read on the listing. How do you change this around? First you might consider a few of the investment tips on bestrealestatedirectory.com to help draw out ideas and unique selling points of the property. These include:
Price
Type of property
The number of bedrooms
Location
The number of levels/floor space
Anything that makes this property unique
Normally if you write a property headline without this information you could come up with something like:
4 Bed, 2 Bath In The Heart Of Town
Not very appealing is it? Instead what if you were to fill out the above questions. For example:
Price – $630,000
Type of Property – Luxury Apartment
The number of bedrooms – 3 bedroom
Location – Bondi, Sydney
The number of levels/floor space – Top Floor
Anything that makes this property unique – Fully renovated, close to the beach.
Looking at this information you can then create a new property headline with a little more depth to it.
Fully Renovated, 3 Bedroom Top Floor Luxury Apartment Close To Beach In The Heart Of Bondi Sydney – Only $630,000!
Do you see the difference in the headline? Not only does it tell the possible buyer that the apartment is of a good size, has been fully redone, and is close to some great attractions like the beach, but it also indicates that it's a good steal as well for the price in this area. This simple change can make a big difference in whether someone takes notice and reads the rest of the description or not. So don't skimp on the headline.
Get Started
Claim up to $26,000 per W2 Employee
Billions of dollars in funding available
Funds are available to U.S. Businesses NOW
This is not a loan. These tax credits do not need to be repaid
The ERC Program is currently open, but has been amended in the past. We recommend you claim yours before anything changes.
Opening Paragraph
The next thing when marketing your property is to create an attention grabbing opening paragraph. If you've been in the real estate market for a little while you would have noticed one thing that many descriptions have in common. They generally use the same opening sentences which can include something like:
A rare opportunity in the heart of….
Rarely available in….
This 3 bedroom….
Boring! Instead the opening paragraph is to really highlight and present your property in it's best light. This can be done by highlighting the overall benefits which include:
Living in the location.
Lifestyle experience.
Owning your own property
When doing this it's important to know your target audience for this property. Are they investors, first home buyers, upgrading or downgrading couples?  When doing your opening paragraph based on the above here's some examples you can do:
A high return investment property in the heart of…
Within walking distance of the beach…
Tranquil surroundings right in the busy heart of…
As you can see these opening paragraphs are more enticing and attention grabbing. This will help to appeal to the buyers better for faster sales long term.
The Main Property Description
Once you've setup the opening sentence, you'll then then to accurately describe the property using upbeat and positive language. Don't be afraid to use your imagination and be descriptive. An example of a good and bad property description:
Bad:  
This property features redwood timber flooring throughout, an outdoor inground pool, fully renovated kitchen, as well as a small backyard setting. It also features a small sunroom and is ideal for those who may be looking to upgrade or for families.
Good: 
This luxury apartment features a cosy and sunny area which makes it perfect for a study or playroom for the kids. The kitchen is adorned with stunning marble benchtops that highlight the elegant redwood timber flooring that runs throughout the entire apartment. The fully renovated kitchen will allow you to really entertain and cook up a storm for your guests. You'll enjoy the quaint inground pool that's situated under a tranquil setting of lush greenery. Great for the family or for keen investors, it's a great way to make a start in the real estate industry. 
Can you see the difference between the two? One tells what the property has, while the other paints a picture for the buyers to envision. When talking about the features and benefits of the property don't forget to mention some or all of these into the description.
Storage
Property size
Heating/Cooling system
Window types
Security features
Offer deadline
Surrounding location and amenities
When the property will become available
When talking in the description, speak and involve the buyer. Use the word 'You' to help relate to them better.
Highlighting The Property Through Images
Your property description isn't any good if you don't have the images to go with it. Anyone can take images of a property but not everyone can take great images that capture what you're trying to highlight in the property description. Here's some tips to help you take photos like a pro for better marketing.
Lighting – Utilise the lights to help create contrasting shades across furniture. Lighting is essential to highlight key areas and rooms you want to showcase. If you find the normal lights in a property aren't good enough, you can hire a portable photography studio light to help improve the appeal of the property. Sometimes getting a picture just on dusk with the lights on can really highlight the exterior of the property.
Angles– Many real estate agencies tend to use the same angle when taking photos, which is from standing view. Instead try to capture angles which aren't the standard shots. For example, kneel down and take a pic from a lower level to help make the area have a grand feel about it. Instead of doing front shots, work on angled side shots to help give a unique perspective.
Balance – Create a balanced shot by incorporating the foreground, background and middle-ground into each photo. This will help contrast each area to make it feel more balanced.
Features –Don't forget to highlight some of the key features in the room that you feel would sell the property. For example a pool, renovated kitchen, upgraded bathroom etc.
Imagery is just as important as the property description. When marketing your property, make sure you have both at the same level of quality for a quick and easy sale.
Staging The Property
If you have an empty home to sell and you want to move it quickly, sometimes staging the property as if people are living in it can help. The reason why staging is a good marketing trick is because it helps to showcase to buyers what the home could possibly look like. This helps to trigger their imagination and inspiration. Sometimes it's hard for a person to envision what an empty room could look like. Staging your property ready for an open home can help to possibly turn a 'maybe' buyer into a 'yes' buyer in an instant. Some tips when staging a property include:
Add real plants in different rooms to create a tranquil and relaxing ambiance. It also helps to give a fresh smell as well when people are viewing the home.
Don't add extra large furniture into a room as this will make the room appear smaller. Instead minimize the amount of furniture you add to a room and the size of it so it doesn't over crowd or cause the room to be small. Add tall furniture at the back of the room to help give the effect that the room looks taller.
When walking into a room stand at the door and work out which area of the room your eyes are drawn to first. Use this to create a feature point to help make the room stand out.
Use contrasting, yet diverse colour schemes to help make the furniture compliment the home. In doing this you'll give an even look which won't look out of place.
Add a fruit bowl, cups and plates on the table to help make the kitchen feel as if it's lived in.
Staging your property is something that can help enhance the overall appeal to buyers. Don't be afraid to mix and match to find the perfect style to compliment the home.
Overall
Marketing your property doesn't have to be hard. Whether you're a real estate agency or a beginner looking to sell your home, why not consider these ideas to help get you started. So what are you waiting for? Start selling your properties today!