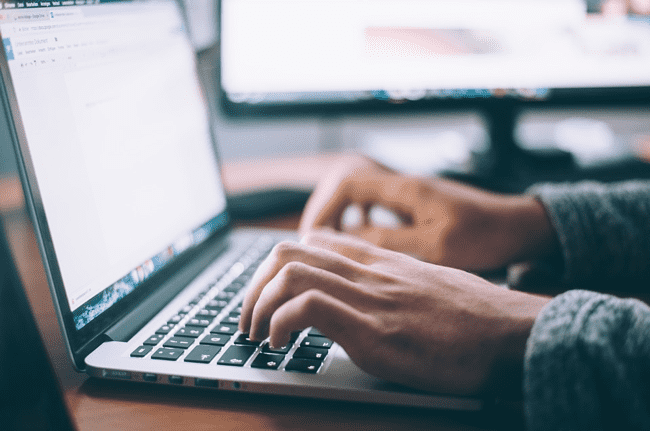 Social media is an undeniable asset to modern marketing campaigns, providing brands with direct access to prospective customers as well as offering up a cavalcade of creative ways to promote products and sell services.
However, with hundreds of billions of emails being sent every 24 hours, it would be wrong to write off this more traditional digital marketing solution as irrelevant in the social media age. Indeed there are some ways in which email marketing actually outdoes social platforms from a marketing perspective, and here are just a handful of these key benefits it has to offer.
ROI is measurable
The biggest downside of social media marketing is the immense difficulty that comes with proving you are getting a good return on your investment. There are so many variables and so much fragmentation that it is hard to trace a sale back to a social media post to demonstrate its effectiveness.
This is not the case with email marketing, because it is a more mature strategy and there are tangible ways to track the impact that campaigns have and link open to and clicks to conversions, especially through transactional emails.
Studies have consistently shown that email marketing is the way to go if you optimise your ROI, not just in comparison with social media marketing but also paid search ads. This is worth remembering when choosing an email API that may have the potential to improve your email marketing capabilities.
Get Started
Claim up to $26,000 per W2 Employee
Billions of dollars in funding available
Funds are available to U.S. Businesses NOW
This is not a loan. These tax credits do not need to be repaid
The ERC Program is currently open, but has been amended in the past. We recommend you claim yours before anything changes.
Customer retention is achievable
Although social media is pitched as being the best place to engage with customers today, it has its limits, especially when it comes to keeping existing customers onboard.
Conversely there is ample evidence that email marketing is a great tool for businesses to leverage in the battle for customer retention, as well as being impactful when it comes to acquiring new customers.
Email lets you reach out directly to people who have interacted with your business before, allowing you to rekindle a relationship that has gone dormant, deal with issues directly if they arise and provide a more personalised approach, which most consumers see as valuable.
Multimedia features are impactful
Although email is a venerable communications solution at this point, it is still evolving and improving, with modern iterations allowing for more complex, immersive and engaging content to be offered through marketing campaigns which use it.
This means that it is possible for emails to match and even exceed the potential for multimedia integration and interactivity that is afforded by social media.
From including video content in messages to adding surveys and other interactive elements, emails can be made up of much more than plain promotional copy with a couple of images attached.
Customers enjoy receiving relevant emails
While some forms of digital marketing can feel like an imposition on consumers, especially in the social media space where ads clog up feeds, there is actually an expectation from plenty of customers that marketing messages sent via email will be worth receiving.
Basically, people are signed up to your mailing list for a reason and so if they like your brand, they will be happy when a new marketing message arrives in their inbox.