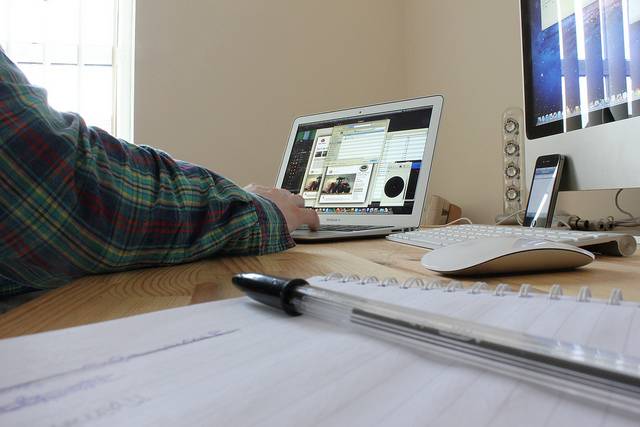 New Year, New Goals, and what better way to kick it all off than by revamping your home office? We know that work can be draining, even if you are lucky enough to work in the comfort of your own home. However, chances are that your home office could be looking a little neglected, and not anywhere near as Pinterest-worthy as you might like it to be – or, if you don't already have a home office, it's time to ditch the sofa and create one! In order to improve you productivity and achieve your goals this year, take a look at our five simple and easy suggestions to revamp your home office below.
Replace The Door
The first step towards revamping your home office is to replace the door. Yes, really! Replacing interior doors can help modernise your home, or even give it a completely different atmosphere. For example, replacing your existing door with one of many different styles of Internal Victorian doors you can immediately build an almost vintage feel to your workspace, all while improving the appearance of your home office. Noise-reducing doors help block unwanted sound, so soundproofing doors really are a great asset to your home office! Whether they're there to enable you to work in your private space without unwanted distractions, or block the sounds your making from the rest of your house, it's certainly a commodity worth splashing out on!
Repaint The Walls
Have you thought about painting your home office walls in a classic blue, bright tangerine or Lucite green? By giving your walls a fresh lick of paint, you will can create a fresh home office vibe in minutes. After all, who wants to spend a majority of their time in a bland, narrow room? When it comes to repainting the walls of your home office, you should seriously consider what colours work best for the size and shape of the room. In order to make your home office appear significantly bigger than it really is, we suggest painting your walls, ceiling and even your tired wooden floor a light colour to make the room feel airy and bright!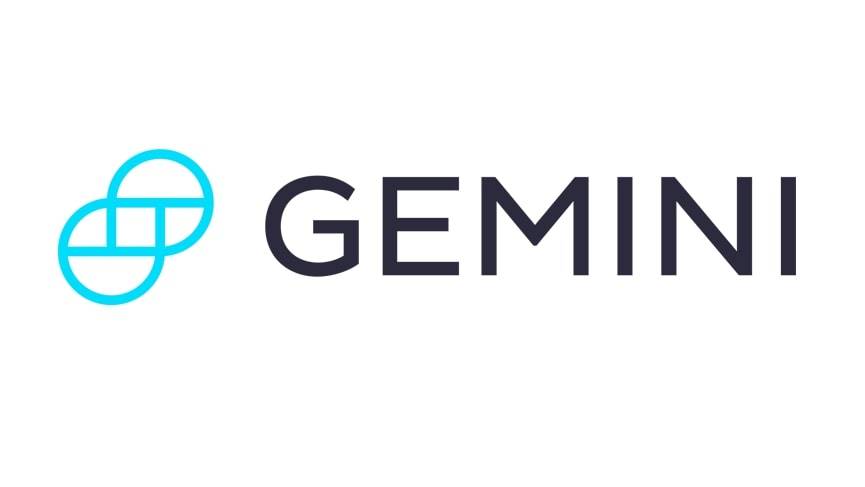 Get Started
Try Gemini Today! 123
The Gemini Exchange makes it simple to research crypto market, buy bitcoin and other cryptos plus earn Up to 8.05% APY!
Add Personalised Picture Frames
Now that you have repainted the walls of your home office, you can find personalised picture frames to match! Personalised picture frames are becoming increasingly popular, and if you don't want to buy a canvas yourself, they make the perfect gift so make sure you put one on all of your gift lists! Personalised picture frames allow you to customise your home office while incorporating a part of your personality into the room. Your personalised photo frame doesn't necessarily have to display a family portrait or photograph, either. Instead you could insert a motivational quote in the frame to keep you feeling upbeat throughout the working day.
Declutter
One of the simplest and easiest ways to revamp your home office and ultimately improve your home office productivity is to declutter. If you have ever found yourself twiddling a post-it note between your fingers, you'll certainly want to do this. Organising your office is advantageous for two major reasons. Not only will decluttering your home office ensure you are more productive (and less stressed), but it will also make you feel much happier and healthier. In addition, when you declutter your home office, you will be able to find what you are looking for far quicker than scrambling around the room, enabling you to focus on efficiency when it comes to your priorities and goals.
Go Green
Another simple and easy way to revamp your office is by adding plants – More specially, succulents. Succulents are a great addition to any home office as they require little care, and are guaranteed to add a new lease of literal life to the room! They are available to buy in all shapes and sizes, and with a stylish pot or planter, you can significantly improve the appearance of your home office without the need for a paint brush. However, if you don't want to worry about caring for your office plants at all, fake plants work just as well and equally improve the appearance of your office.