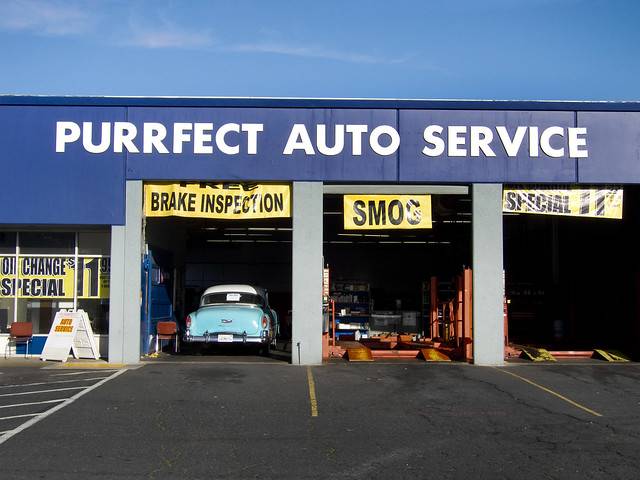 You've put your blood, sweat, and tears into the growing auto industry over the years and for some reason, you're now struggling. While there are myriad potential reasons why you're not seeing the numbers you want, you are likely not alone in your struggle. The number of auto repair businesses grew by four percent in 2018, meaning that the industry is bigger and more competitive than ever. With growing technology capabilities like local and voice search, customers are more aware of their options and can more easily compare businesses online. However, these factors can just as easily work in your favor. By harnessing the right information and distributing it correctly, you can put your auto repair shop back on track.
Identify the Problem
Before you can implement the right solution, it's imperative that you identify the problem. Luckily, our digital landscape gives businesses ample information on customer wants and needs. Check customer reviews on any sites you've partnered with like Yelp or Angie's List and Google for any negative experiences with your business. Comb through your social media comments as well for any indication of unhappy customers or disappointing experiences. Social media and reviews provide an easy and way to gather customer insights.
In addition to online feedback, ask your employees for their honest opinion of what can be improved. They work with customers, products, and services on a daily basis and likely have a unique perspective on your strengths and weaknesses compared to the competition. Do the same with customers by handing out surveys or talking to customers while they're in the shop. Consider incentivizing customers to share their feedback, whether it's positive or negative.
Based on the data you gather, you may have a lot of control over crafting a solution. But, not always. If seasonality or location are your problems, fixing the issue could be out of your control. However, prices, part selection, lack of awareness, or rude employees can be easily addressed with a few changes.
Encourage Reviews
Get Started
Claim up to $26,000 per W2 Employee
Billions of dollars in funding available
Funds are available to U.S. Businesses NOW
This is not a loan. These tax credits do not need to be repaid
The ERC Program is currently open, but has been amended in the past. We recommend you claim yours before anything changes.
In the same vein of identifying the problem, encourage customers to leave reviews of their experiences to both identify areas of weakness and market your business. Ninety-three percent of customers say their buying decisions are influenced by reviews and 17 percent visit a business after reading a good review. Not only do ratings influence people to visit your business, your ratings have a direct effect on your rankings in local search engine results. This is especially important in the auto repair industry, where location is a primary decision factor for customers. The more positive reviews you receive, the more likely customers will find your business when searching for a shop.
If, after identifying the problem, you discover that your business is struggling due to a negative customer experience, encourage reviews after implementing changes. This way, your business won't suffer from increased negative reviews.
Keep an Eye On the Competition
Sometimes what affects your business isn't necessarily what you aren't doing, but what your competitors are doing. Conduct the same research on your competitors via social and product review platforms to learn what customers do and don't like about their products and services and determine how your shop can fill those gaps or emulate successes.
It's worth visiting a few other shops as well. If possible, go in as a potential customer wanting to get estimates on a paint job or part replacement to see the interior, interact with employees, and check out pricing. The more information you have on your competition, the better prepared you'll be to give your customers the best experience possible.
Schedule Follow Up Communication
For many of us, car maintenance is something that falls by the wayside until the car stops working entirely. Annual oil changes and check ups are easily forgotten or deprioritized with busy schedules and tight budgets. To facilitate more foot traffic and create a relationship with customers, make regular follow ups an essential part of your business strategy. For customers who haven't been to the shop in over a year, send out emails or phone calls to remind them that they are due for annual maintenance. Not only will your business see higher numbers from returning customers, but your customers will also appreciate your thoughtfulness.
Every business experiences success peaks and valleys; it's a natural part of being an entrepreneur. However, just because you're struggling at the moment doesn't mean that you can't revitalize your business in the near future. By taking the time to discover your current weaknesses and strategically correct them, you'll be back on your feet in no time.
Author Bio 
By Bruce Hakutizwi, Director of North America for BusinessesForSale.com, the world's largest online marketplace for buying and selling small and medium size businesses.