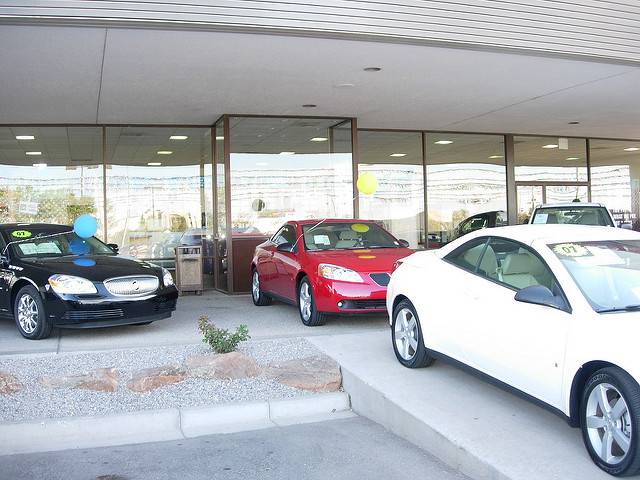 Consistent income, working with people, and, best of all, being around cars all day. For these reasons and more you decided to own a car dealership, and this business has likely served you well over the years. But, as they say, all good things must come to an end.
After years of operation, and given the current state of the industry, you are faced with a tough decision:
A). Continue selling cars
or
B). Sell the dealership
These options are on opposite poles of the entrepreneurial spectrum, and yet the answer is not black and white. To answer this question, let's take a look at the financial stability of the automobile industry and unpack the lasting viability of selling cars in the modern age.
Get Started
Claim up to $26,000 per W2 Employee
Billions of dollars in funding available
Funds are available to U.S. Businesses NOW
This is not a loan. These tax credits do not need to be repaid
The ERC Program is currently open, but has been amended in the past. We recommend you claim yours before anything changes.
Industry outlook
In 2017, The Wall Street Journal put out a chilling warning: people aren't buying cars like they used to. Due to the popularity of ride sharing, self-driving cars, and, maybe most importantly, consumer hesitation, the trusted economics magazine declared "The End of Car Ownership."
Before you panic, know that all hope is not lost. The above declaration relies a little too heavily on short term trends for the sake of an eye-catching headline. In reality, the auto industry is doing much better than you might expect.
A 30-year-long study conducted by the University of Michigan found that Americans are increasingly dependent on car ownership. The study found that car ownership per-person and per-household has gradually increased over the past five years. This trend is closely correlated to an even more promising conclusion — Americans are driving more than ever.
The study found a 5-year increase in average distance traveled for individuals and households.
Increased dependency on automobiles has encouraged increasingly nomadic lifestyles, and it seems like there is no going back. While it's true that alternative methods of transportation are disrupting the status-quo, there's little cause for an automotive eulogy.
Where does this leave owners of car dealerships? Seeing as the market is increasingly in-flux, but simultaneously experiencing record stability, what should entrepreneurs do with their investment?
A Case for Selling Cars
If you spent the time, money, and effort to get a car dealership off the ground, you already appreciate the value of this business. But, if you've been having second thoughts, consider the following benefits of retaining your business before pulling the ripcord:
Consistent revenue— To borrow a truism from the automotive world, "If it ain't broke don't fix it." If your business is thriving, and you're bringing in enough comfortable income, there's no good reason to cut it short. If your business is making money, and you're happy, don't change a thing. Which brings us to our next point…
Job satisfaction — Don't overlook the value of personal satisfaction. Although you can't take quality of life to the bank, it's arguably the most important element of running a business. As a dealership owner, you were drawn to selling cars for one reason or another, so do some soul searching and evaluate your passion for the job. If the industry still lights you up inside, that's a good sign that you're not ready to sell.
Growing market demand — At the end of the day, you are in control of a commodity that many want but few have. Experts estimate that the industry has grown close to 3% in the past five years and shows no signs of stopping. If you trust this growth pattern, you should ride the wave as long as possible.
A Case for Selling the Dealership
On the flipside, there are many valid reasons to sell your car dealership. Parting with your business can be difficult at first, but this option offers many professional and personal advantages:
No more overhead — Expenses such as rent, inventory, licenses, etc. make running a car dealership an expensive venture. Expenses amount to millions of dollars in operating costs a year. Selling your business not only unburdens you from these expenses, but the sale itself can add some disposable income to your bank account.
Long term financial security— At a certain age, financial security becomes a priceless prospect. Whether you enjoy a lump sum payment, or installments over time, a successful sale can offer you and your family stability into your retirement years.
New opportunities — Maybe the uncertainty of the industry concerns you. Maybe the dealership is no longer solvent. Or maybe you're simply ready for a new challenge. Whatever the case may be, selling your business can provide enough capital to take your expertise elsewhere and break into a new industry.
Offloading an entire dealership is a little different than offloading sedans at the end of the month. Packaging a dealership for sale requires methodical planning — audits, taxes, contracts, lawyers, etc. The logistics of selling a business are maddening enough to frustrate even the most seasoned entrepreneurs. But, if the above considerations apply to you, selling your dealership can offer lasting financial support for retirement or your next business venture.
Put simply: there is no clear cut answer.  If you're wrestling with the decision to sell your car dealership, take into account the above pros and cons, evaluate the financial and personal benefits of each option, and most importantly, get the professional support you need to greenlight your goals.