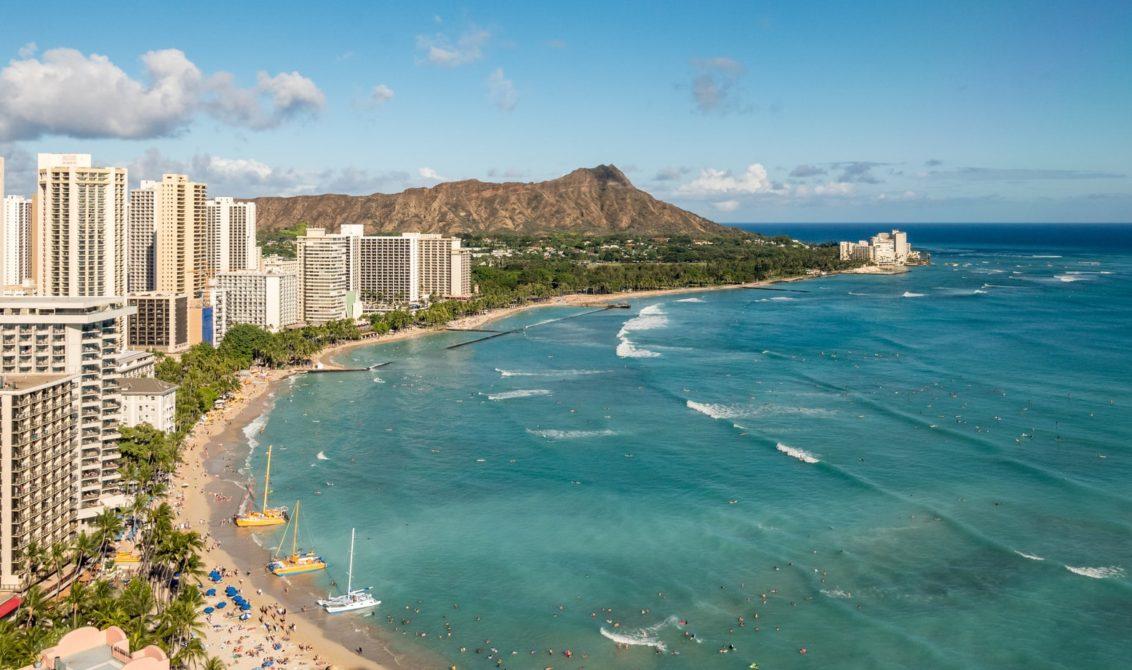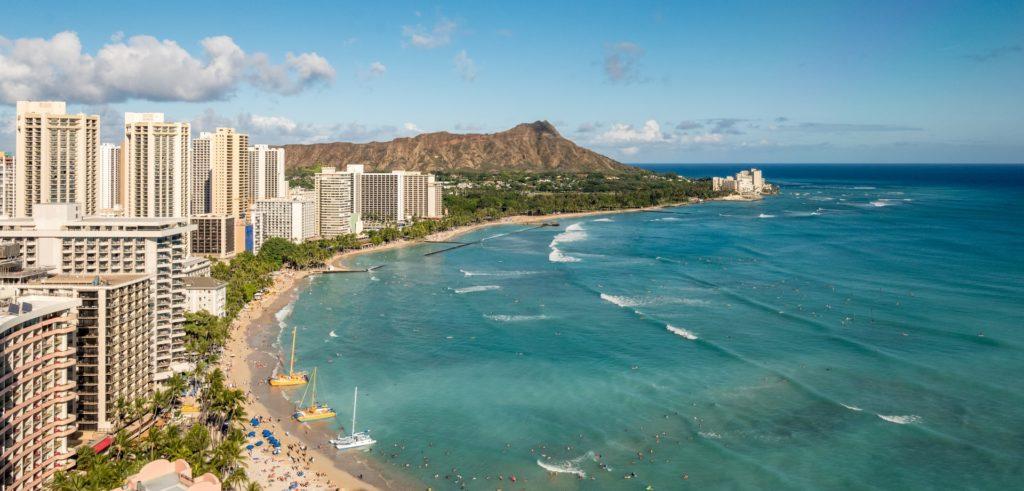 Have you ever dreamed of having a beachfront condo at some stunning location? The prospect of having your own little getaway destination, and the additional earning from the rent might be appealing to you. In fact, it might seem like a dream investment, where you pay once but reap the benefit regularly. However, with the pandemic, downtrodden economy, and declining tourism, is it worth buying a beachfront condo? What about the risks of natural hazards if you have a property near the coastal area? Will it be profitable in the long run with the rising sea level and changing climate?
If these concerns and questions are lurking in your mind, you might wonder if the list of cons will outweigh the pros. To facilitate you in the decision, we have come up with all the facts, both positive and negative, that you have to consider for buying a beachfront condo. Give it a read and make an educated decision.
What Are the Pros of Buying a Beachfront Condo?
Buying a beachfront condo can be a wonderful investment opportunity considering you can both rent it and use it personally. However, the perks of having a beachfront condo don't just end here. There are some other major benefits.
High Market Price
While the traditional property investment market is quite volatile, vacation rentals or beachfront condos depict a different scenario. Besides, real estate investment might not give you the investment return that you can expect from a vacation rental. Even if you don't plan to rent the beachfront condo and use it only for personal use, some years down the line, you can make a profit from that by selling it at a higher price. You can click here to learn more about the rising cost of beachfront condos.
Rental Opportunity
The demand for beachfront vacation condos rises when vacationers from colder regions crave some sunshine. Depending on your beachfront condo's location, you can have an excellent return on investment just from the rent. The demand for vacation rentals is expected to surpass even the hotel industry. If you are concerned about whether the rent from the peak tourist season is enough to cover the expense for the whole year, you can rest assured it will be more than enough.
Tax Benefits
Depending on the state and the nature of your rental service, you can potentially get some tax write-offs for your beachfront condo. If you use the beachfront condo primarily as a personal vacation house (not renting it more than 15 days a year), you might be able to get some tax benefits, assuming you don't already take full advantage of the mortgage interest deductions from your primary residence.
If you are using the property as a true vacation rental, though, you'd be able to collect on the same potential tax deductions available to traditional rental property owners. This would include things like mortgage interest, repairs, depreciation, and so on. The trade off, though, is you have to declare the rental earnings as income, so it may or may not positively impact your tax situation.
Property Value Tends To Increase Substantially Over Time
If you decide to sell your beachfront condo some years down the road, you likely will be able to sell it at a higher price than your initial investment. While most real estate property appreciates over time, beachfront properties tend to outperform, as there is a limited amount of prime beach properties out there, and everyone wants one.
Get Started
Claim up to $26,000 per W2 Employee
Billions of dollars in funding available
Funds are available to U.S. Businesses NOW
This is not a loan. These tax credits do not need to be repaid
The ERC Program is currently open, but has been amended in the past. We recommend you claim yours before anything changes.
You Have Your Own Getaway
During the off-peak season when tourist flow comes in a trickle, you can enjoy a holiday in your rental. Enjoying a vacation where you don't have to pay for accommodation or where you have access any time you want will add a different essence to your vacation. The rent you get on other days in the peak season will cover the expense of your stay at the condo.
You Can Convert It into a Full-Time Residence
If you ever want to sell your primary residence and decide to settle in your beachfront condo, you are completely free to do that. It might even lower your tax if you decide to be a  permanent resident of that location. It can allow you to spend your retirement peacefully, away from all the hustle and bustle of city life.
What Are the Risks to Beachfront Condo Investments?
Although the perks of owning a beachfront condo are quite lucrative, it also has its challenges. As the return on investment is higher, your stakes are also high. Here are some downsides and risks associated with owning a beachfront condo.
Down Payment Can Be High
Many new investors are put off from investing in a beachfront condo because of the high down payment. You might have to put at least 20%-30% of the total price as a down payment. Besides, you have to pay for insurance. The mortgage rate also tends to be higher for beachfront condos than regular real estate properties. If your location is a popular tourist destination, the price will be even higher.
Natural Hazards and Storms
Coastal areas are prone to cyclones and hurricanes, and if one of those strong cyclones crosses paths with your beachfront condo, chances are your property will have to face quite a lot of damage. While you might not have to worry about the roofing, landscaping, and outdoor damage as it will be handled by the association, you will be responsible for fixing the interior damage. However, if your condo is at a higher level from the ground, you might not have to face any damage by flooding.
Property Damage
Property can get damaged by both natural and human factors. The location and climate of the area and the frequency of your rental service may dictate how much property damage you have to tackle each year. These are some common types of damage you can expect in a beachfront condo-
Mold and Mildew
The humidity and salty ocean air in the coastal area are ideal environments for molds to grow. With inland houses, mold growth can be slow, but in beachfront condos, they will be rapid and widespread. If you leave it unattended, you might find all your surfaces and carpets are damaged by mold within a matter of weeks. Besides, if your condo stays unoccupied during off-peak season, it can be hard to monitor and tackle mold growth. Leaks from pipes or roofs can also cause mold growth in your condo.
Flooring Damage
Flooring damage will be an issue if you have a ground-floor condo. The high tide and flooding can damage the flooring, especially if it's wood flooring. Besides, beachgoers' traffic can bring back sand and salty ocean water from outside, which will be destructive for the flooring if it soaks up the moisture.
Metal Corrosion
The humidity can cause corrosion to your metal furniture, hardware, wiring, and even light fixtures. If left unattended, they can cost you a good deal of money. Besides, replacing or repairing them will require you to keep the condo unoccupied, and you will lose the rent money. You have to make sure all the fixtures and furniture are corrosion-resistant and check them up regularly.
Potential Damage by the Partying Renters
When you have a regular rental property, you rent it for a long period, and it is used by the same user for years, making it less susceptible to damage. As beachfront condos are rented for a short time, and the renters mostly spend their vacation partying, you will have a tough time keeping them in pristine condition. Besides, multiple changes of users during a single season can also take their toll on the interior's appearance.
Partying guests can be loud to the neighbors and can lead to conflicts with condo management or the homeowners association.
Property Management
As you might live away from the beachfront property most of the year, you need help from a property management service. Even if you manage the property yourself, for all the rental issues, such as guest check-in and check-out, cleaning, restocking, attending to guests, you will need someone proficient in these matters. You can either opt for an agency or hire a professional property manager. In both cases, you need to spend a substantial amount each month for that.
HOA Fees and Regulations
The operation of beachfront condos is generally regulated by the homeowners association. As you own only the condo's interior, all the common spaces, outdoor landscape, and even parking areas are handled by the homeowners association. You need to pay certain fees for these services and abide by the rules of the association. Depending on the location of your beachfront condo, the rules and HOA fees can vary. For instance, if you own a beachfront condo in Florida and another in South Carolina, you will pay different fees for them. In addition, if you're planning to rent out your beachfront condo, you'll need to make sure this is allowed, and if so in what capacity. Many developments don't allow short term rentals, or have major restrictions, so make sure to review the HOA terms closely to ensure it fits with your objectives for the property.
The Bottom Line
While investment in a beachfront condo can be a great way to increase your assets, you want to make sure to fully think through the pros and cons before making a decision. That condo can ultimately turn into your dream come true, or a nightmare, depending on your personal situation, and other factors involved. As always, it's suggested you run any major investment decisions by your team of trusted financial professionals.