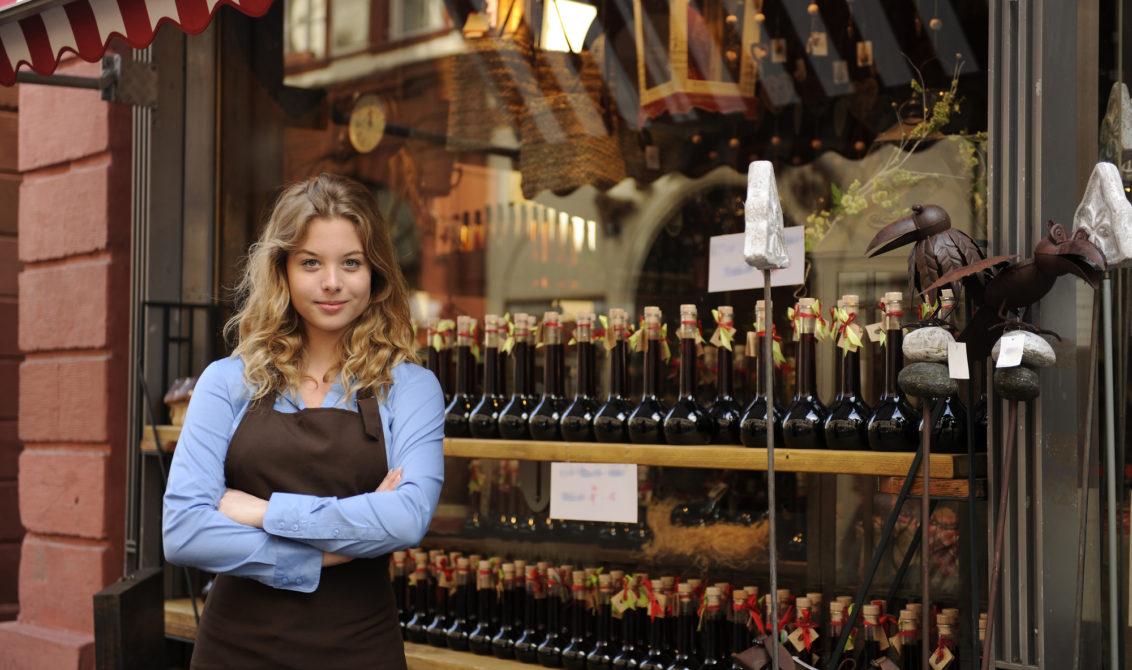 Running your own business – even a small one, isn't an obvious, inborn skill. With some of the entrepreneurs, it seems to be almost effortless to become successful. Nothing more wrong. Behind every thriving enterprise, there are loads of hard work and stressed, highly engaged people.
Be ready to devote a lot of your precious time and energy to help your business develop in the right direction. Although don't let the possible difficulties discourage you. Stay open-minded, curious, and be eager to re-educate yourself since business trends and tactics are constantly changing.
In this article, we want to present to you a couple of small-business-oriented tips on how to enrich your marketing strategies.
Explore, compare, combine
You're not on your own with coming up and testing ideas for your company's management and advertising. Meet up with other entrepreneurs, go to a networking event, exchange ideas, doubts and observations.
Keep in mind that businesses differ nearly as much as human beings! Every enterprise needs different conditions for the development, treatment and tactics. You don't have to limit your actions to just one marketing method.
Try to set a fundamental marketing philosophy, e.g., Guerilla Marketing Strategy (that's our pick because of its basic idea of unconventionality, low budget character and timelessness) and combine it with smaller bits of different strategies that will fit exactly your company and your abilities.
Be visible and easy to get in touch with
The age of handing out fliers are long gone – forget this paper wasting form of advertisement. People don't like obvious, intrusive ads and useless advertising gadgets. It's time for casualty and sustainability to take over your marketing operations!
Business cards
A traditional, classy way of letting people know about your existence and enabling contact with you. Absolutely necessary especially during networking meetings!
Get Started
Claim up to $26,000 per W2 Employee
Billions of dollars in funding available
Funds are available to U.S. Businesses NOW
This is not a loan. These tax credits do not need to be repaid
The ERC Program is currently open, but has been amended in the past. We recommend you claim yours before anything changes.
Black and white, overly serious business cards are rather boring and not very memorable. Designing your card is an opportunity to express yourself subtly. Favourite colour, distinctive pattern, maybe even your professional motto – if designed tastefully, you can get your possible clients and collaborators to know you better.
Branded gadgets
First impressions are not the most important but for sure helpful! Usually, you have one chance to intrigue, get noticed and remembered. Take this opportunity seriously and have your advertising materials selected and designed sensibly!
Ad materials that we find most effective are linen printed tote bags, custom t-shirts made of organic cotton, and branded cup sleeves (HotShot Coffee Sleeves) printed on recycled paper. All of them are perfectly visible, sustainable, easy to customize and, above all, practical!
Collaborate!
Say goodbye to your pride and hello to your collaborators! That might be particularly difficult if you have a strong leader instinct and are oriented on achieving your goals fully independently.
Collaborations bring innovations, and that's an enormous advantage. To stay on the market and enjoy good reputation, sensible innovation must become your motto. Solid ideas carefully put into effect are the key.
The ultimate way to get the best results is to get into the flow of consulting and talking your ideas and fears through with brainstorming within your team. Collaborating with another company gives you a whole new point of view of your company's philosophy and workflow.
Collaborations with different entrepreneurs give your marketing strategies a breath of fresh air and open up new career horizons. Such promotional operations should be mutually beneficial and have well-planned campaigns, e.g., social media contests.
Internet
Without taking the best care of your company's online range, not even the most beautiful engraved business cards of pure gold will keep you afloat. Here are the two main aspects of efficient online marketing tactics.
Social media
If you've just thought that you can miss this awfully obvious point, get back to the very first paragraph of our article. Behind every single successful action there is a sequence of specifically-planned strategy steps. Taking something for obvious and granted is nothing but a giant nail in the coffin for your business. Systematical, well-written posts, good quality photographs and graphics — nobody likes desperate or rubbishy content in their Facebook feed.
Besides of publishing spontaneous Facebook posts and Instagram stories, you should have your materials prepared best for 2-3 weeks in advance. If your social media skills are not enough for your kind of business, consider reaching out for help to someone more talented and creative in this area.
Social media contest for your followers are also a unique opportunity for attracting new ones and making connections with your possible new clients. It's an appreciable gesture to offer something for free and let people get to know your products and services.
SEO
Search Engine Optimization of your website is a very often neglected part of the online marketing. Don't make the mistake. SEO will not only make you more Google-visible, but also will improve the accessibility of needed information on your website.
SEO aspects you can take care of right away is the quality of the content you publish and the construction of your website.
Just like e.g., on your social media profiles, it's good to publish articles systematically to attract viewers. That will increase your site's traffic. Placing internal links into your posts will improve the viewers' navigation on the website — everyone likes to find needed answers as quickly as possible, isn't that right?
All in all
The best marketing strategy is the quality of your work — products, services, published content. You can't fool anyone with sloppy job! Respect your followers' and clients' opinions, celebrate every positive review and don't be afraid of including more talented people into your projects!