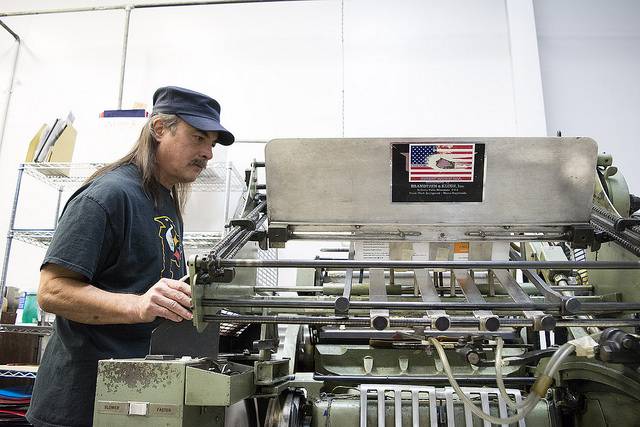 Starting a small business is exciting. Entrepreneurs are usually looking to exploit ways to help maximize their business's potential so they can make as much profit as possible. However, there are certain aspects of running a business that people do not think about until they have to. One of these is workers' compensation. If your business needs employees, it must have workers' compensation.
Workers' compensation insurance is a type of policy that is designed to protect employees while helping the employer cover the costs of a workplace injury. Nevertheless, a lot of small business owners think that this policy is just an extra and unnecessary cost for their establishment. Most believe that workplace injuries only occur in high-risk industries such as construction and manufacturing. The truth is, however, that workplace injuries can occur in any industry and are more common than you think. The following are five things every small business owner needs to know about workers' compensation.
1. There is a 50 Percent Chance Your Establishment Will Get an Injury Claim Within the Next Decade
You might think that your business is small and thus it is unlikely to be faced with an employee injury claim. However, this is not true. In fact, a Hartford claim data analysis revealed that there is about a 50 percent probability of a small business experiencing a claim within the next ten years.
Even for businesses with just one employee, if that worker gets injured while on the job, the business will be liable for their medical expenses and the subsequent lost wages; a terrifying proposition for small businesses that are not yet profitable.
2. Workers' Compensation Requirements Vary Among States
State laws among different states have different stipulations regarding how workers' compensation covers your employees. Nevertheless, most states require that a business covers both full-time and part-time employees. Some states, however, offer exemptions for certain kinds of workers, such as domestic employees, seasonal workers, and farm workers. You, therefore, need to check your state's requirements regarding workers' compensation.
3. Where to Get Small Business Workers' Compensation Insurance
Workers' compensation insurance is usually obtained either through private insurance or the state's workers' compensation fund. Working with a private insurer allows you to get the most appropriate coverage for your business.
Get Started
Claim up to $26,000 per W2 Employee
Billions of dollars in funding available
Funds are available to U.S. Businesses NOW
This is not a loan. These tax credits do not need to be repaid
The ERC Program is currently open, but has been amended in the past. We recommend you claim yours before anything changes.
The state's workers' compensation fund varies between states. This fund, however, is beneficial to small businesses that cannot obtain coverage from private insurers. Here are the most competitive state funds that you should consider.
4. OSHA and Small Businesses
Even though it is the state that regulates workers' compensation, OSHA (Occupational Safety and Health Administration) also has federal regulations for workplace injuries. OSHA's regulations have a considerable impact on your business.
For instance, they stipulate that your employees must have access to personal protective gear, medical and exposure records, access to file complaints, and notices concerning workplace health and safety. Complying with these regulations will provide a safety net against disingenuous lawsuits.
5. Preventing Workplace Injuries
While workers' compensation insurance ensures that a lawsuit does not cripple your business, wouldn't it be better if the injury does not occur in the first place? As such, you need to take appropriate measure to ensure that your business premises are safe and less likely to cause an accident.
According to Ankin Law Office LLC, "Companies without diligent safety standards and regulations in place typically have higher injury and/or fatality rates. Workers are put at greater risks for accidents which leads to a higher rate of workers' compensation claims. High injury rates cause workers to take more chances because there's an accepted work culture of "accidents and injuries will happen." In some cases, too many visible injuries lead to questionable claims, including fraudulent and exaggerated ones."
You, therefore, need to promote a strong workplace safety culture. This can be achieved through encouraging:
Accountability: Have a workplace safety plan that holds your employees accountable to the stipulated safety rules and regulations. You may consider OSHA 10 online training courses for your employees, to educate them on how to prevent workplace injuries from occurring before they happen.
Recognition: Recognize workers and teams who meet prescribed safety goals by giving them bonuses and incentives. The workers will feel appreciated as well as motivated to keep up the culture.
While rarely talked about, workplace safety is a real concern. An employee getting injured on the job could cost your business thousands of dollars in medical and legal fees. Workers' compensation will help you cover these costs.