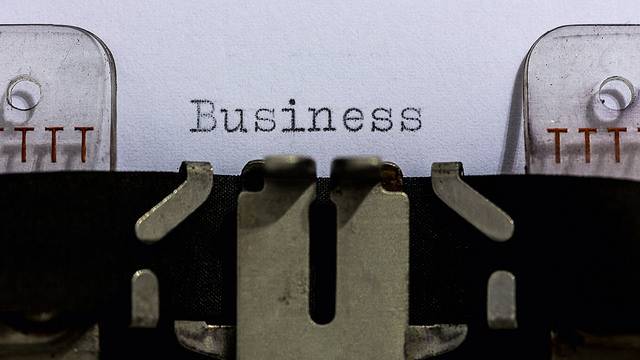 Few things in life can be as rewarding and exhilarating as owning your business, not to mention quite taxing. Sure, you get to boss people around for a change, or even better, work on your own without someone breathing down your neck about every minor detail. A lot of responsibilities come with managing a business, though, and there are a lot of angles that you'll have to cover if you want to have any sort of success. One of those angles is your documents and how you prepare them because those –– physical or electronic –– are a reflection of what your brand stands for. These are some smart ways to prepare important documents for your business. 
Be direct
Believe it or not, before handing out any important document for your business, you have to know what you want to say. Surprising isn't it? Well, in all seriousness, a lot of people deal with their company's important documents with the same level of care they would in a WhatsApp chat. People get bored easily, especially when they're reading official documents pertaining to the work. So, if you're going to drone on endlessly to get your point across, you can rest assured that no one will read it, and God knows what damage that can do for your business. So, always be direct and specific when wanting to say something, or else you'll needlessly confuse people. 
Pay attention to the aesthetic angle of the document
Nobody likes to look at an ugly document, and that is just a fact. The more presentable your document looks, the better it will serve its purpose, and the more you'll be able to get your message across. The devil truly is in the details when it comes to something as important as business papers. So, starting with the fonts you're going to use, put a great deal of attention and effort into making sure you're handing out something that looks decent. Don't use complex fonts that look nice, but are extremely difficult to read. Always opt for the ones people are accustomed to and are easily readable, like Times New Roman and Arial. Make sure your margins are neat and simple; this is definitely no time to stylize and get creative. Less is more when it comes to this stuff. 
Try to also avoid large paragraphs, because it can be quite easy for a person to get lost in one, which means they'll either have to reread –– and that is annoying –– or they'll just throw the entire document in the trash. Use 3 to 5 lines per paragraph at the most for clarity. It's generally considered a very good practice to use subheadings and headings to divide your document into readable sections, and you can rest assured that whoever is reading it will appreciate a smooth flow.
Get Started
Claim up to $26,000 per W2 Employee
Billions of dollars in funding available
Funds are available to U.S. Businesses NOW
This is not a loan. These tax credits do not need to be repaid
The ERC Program is currently open, but has been amended in the past. We recommend you claim yours before anything changes.
Proofread/edit
Have you ever encountered a document that starts with the very awkward "dears" or something much worse? You simply cannot afford to send out a document with glaring errors, in terms of grammar, punctuation, or style. It sends out a terrible message, and it's a glaring indication of your incompetence as a business. You can always use an extension like Grammarly to help you review your grammar, but you should understand how it works first, and research its pros and cons. You can never go wrong with reviews, and the review from Self Development Secrets discusses the pros and cons of using Grammarly, and how it can help even the most experienced of writers because, let's face it, everybody makes a mistake here and there. Perhaps the biggest advantage of this software is the fact that it edits as you write, and this real-time editing makes writing much easier and ensures you won't forget anything when you're rereading the document. 
Grammarly is also pretty accurate, which is quite reassuring because having human copy editors check your work does entail a certain percentage of error as well. On the other hand, you might face some compatibility issues with Grammarly, so it's a good idea to do a little reading on it first to understand just how much it can help you. 
Avoid technical terms
Unless that is the stated purpose of the document, you should do your best to avoid technical jargon. It is not really a suitable time to show off your knowledge, because the person reading the document might not have the same level of technical expertise as you. What ends up happening is that they begin to either feel bad or resent you altogether. Even if they were as technically capable, you still should keep it simple and to the point. It's good practice, in general, to be very direct with your important business documents. The last thing you want is for people to make mistakes because they misunderstood something you wrote. This is why any calls to action or requests need to be clearly stated in a way that leaves no room for confusion. 
It happens far too often that people misinterpret the purpose of a document, and as a result your business will suffer. That might just be your fault since you weren't clear and direct enough in the document from the get-go. 
Presentation
As mentioned earlier, appearance and overall style are the first things people notice. So, you have to consider how you're going to present the document after all is said and done. If you're sending it online, you need to make sure the email is professional looking with a clear subject mentioned, and again, avoid starting your business correspondence with "dears" and the likes. If you're sending a physical document, for the love of all that is holy, don't print it on the back of another document. It looks quite embarrassing, and it's something a professional business should never do. 
It is very important that you prepare your business's important documents in the right way because this will reflect how people perceive your brand, and it shows just how professional –– or unprofessional –– you are. Never underestimate first impressions, and make sure your documents start you off on the right foot.