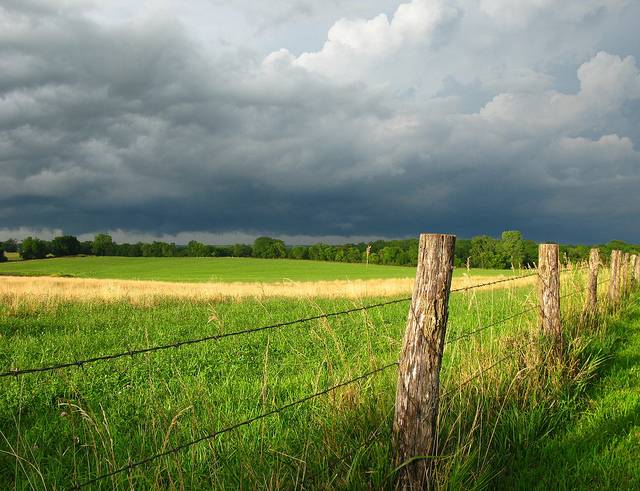 With traditional investments proving challenging to predict in this new post-pandemic economy, many investors are looking for innovative opportunities to add to their portfolios. One of these greener pastures is farmland investment. Since people always need crops to provide food, clothing, fuel, and household goods, farmland is quickly becoming a popular choice for investors as an evergreen necessity. 
If you've never thought about finding a farm to invest in, now might be the time to see if it's right for you. Here are seven farm-to-table reasons to invest in agricultural land in 2021.
Population growth
As the population continues to grow, farmers need to grow more food. These agricultural experts are learning how to maximize farmland so they can produce more food in less space. Farmland investors have opportunities to make more money off of limited space with ample amounts of crops, and the harvest is all the richer when you factor in government subsidies on crops like soy and corn. 
Farmland has limits
All the farmland already exists. So, in essence, it is a limited commodity. Because the Earth cannot create more farmable land, the value of the land only increases as demand for it grows. The limited amount of land available for farmers makes it an attractive opportunity for leasing and financial growth. 
Get Started
Claim up to $26,000 per W2 Employee
Billions of dollars in funding available
Funds are available to U.S. Businesses NOW
This is not a loan. These tax credits do not need to be repaid
The ERC Program is currently open, but has been amended in the past. We recommend you claim yours before anything changes.
Farmland delivers substantial returns
Because farmers are comfortable renting land from owners, farmland investors quickly reap the benefits. As more developers turn farmland into neighborhoods, industrial areas, and livable space, the existing land becomes more valuable. Investors can hang onto the acreage and enjoy the benefits of leasing it, or they can turn around and sell it for a substantial profit. 
Farmland investments bring in passive income
In previous generations, people who owned farmland worked it themselves. But, as older farmers look to retire, their land is changing hands. The new generation of farmers prefers to work the land, not own it. These upstarts are perfectly satisfied with leasing from investors, making farmland investment opportunities attractive to people who have no interest in farming. 
Farmland is an alternative investment
Traditional investments involve owning paper assets like stocks, mutual funds, and bank accounts. These investments are subject to market fluctuations. On the other hand, farmland is a tangible asset not affected by the stock market or financial institutions. As long as the farm continues to yield crops, it maintains value. 
People all over the world need to eat
Many investments are dependent on local markets or national financial institutions. Farmland can help people all over the world. Countries import and export crops, making the land necessary and valuable for people all over the planet. 
Farmers are comfortable with leasing land
While many business owners enjoy owning their own businesses and buildings, the newest generation of farmers finds more value in growing and selling crops. The latest agriculture professionals don't want to deal with the hassle of buying and selling land. Investors, on the other hand, prefer to own the farmland and reap the passive income. 
Wrap up
Investing in farmland makes financial sense for many people looking to diversify their portfolios with hard assets. Remember that every investment comes with risk, so talk to your financial advisor before making any significant investment decisions.