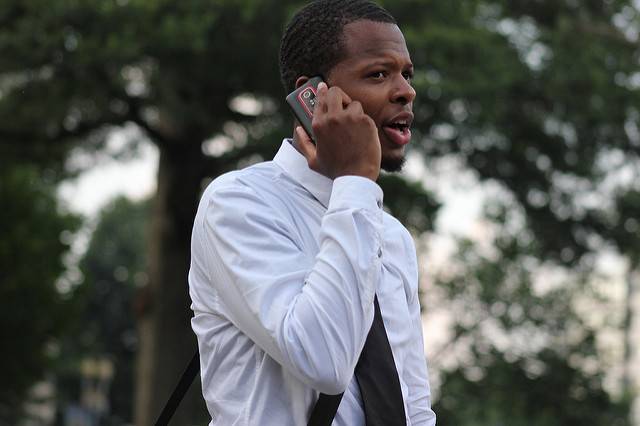 Whether dealing with products or services, customer service is one of the most important pillars of success to any business. Before making their orders from or investing their money in a particular business, consumers of products and services will often want to know more about the business and what they're offering. They'll often have questions regarding when, where, why, and how to use or get certain services or products. They'll also need to talk to a professional about the business whenever something goes wrong and they need to provide feedback or make complaints. Some will even want to talk to someone from the business to confirm that it's legitimate before making their purchase or requesting a service quote.
In a nutshell, businesses need the best customer service possible if at all they're to grow and propel to greater heights. However, most of them, especially startups don't have the room or capacity to accommodate, train, and equip customer service departments, and this is a gap in the market that many smart entrepreneurs have come to realize. This makes customer service and call centers a highly profitable business venture. But just like any other business, starting up is one of the most challenging stages of call center ventures. But worry not because here are some start-up guidelines call center business entrepreneurs (including prospective ones) should read.
Choose Your Call Center Type
As obvious as it may sound, this is one of the most important things to do before starting a call center service. Well, there are various types of call centers you can go with depending on your capacity. The most common ones include the following:
Get Started
Claim up to $26,000 per W2 Employee
Billions of dollars in funding available
Funds are available to U.S. Businesses NOW
This is not a loan. These tax credits do not need to be repaid
The ERC Program is currently open, but has been amended in the past. We recommend you claim yours before anything changes.
Inbound calls

– Involved in picking calls on your clients' behalf, from their customers, mostly to provide support or respond to queries, concerns, feedback, complaints, and suggestions.

Outbound calls

– Involved in making calls on behalf of your clients, to their clients and prospects. It may also involve the aspect of telemarketing, which basically entails advertising your client's products or services by calling prospects to inform them about the various offers, discounts, and deals available and why they shouldn't miss them.

Web-enabled call center

– Even though most communication in call centers happens with VoIP, today's call centers will employ various modes of communication in addition to voice calls. Talk about email, social media chats, SMS, and even real-time chats from their client's website. It's more of a contact center than a call center. 
The best option for you will depend on your capacity in terms of your know-how, human resource, and tech. It's all about fulfilling your target client's needs. Additionally, the kind of call center you choose will have an impact on the type of clients you'll have to target as well as the various employee positions you will have to hire for.
2. Get the Basics in Order
When setting up a call center business, you will obviously need to get your firm registered and properly licensed as a business entity with the appropriate authorities. By so doing, you'll not only be on the right side of the law, but you'll also have a stand as a legitimate business and gain trust from the public as you seek to build your brand. You'll also want to conduct research and create a business plan that takes into consideration, things such as the capital you need to start your venture, the expected running expenses, and the projected income from your services. AVOXI CFO, Weston Edmunds says that call center turnover aspects that affect the performance of your business should be factored in when developing a business plan for your new call center business. In addition to this, you'll also want to think about the necessary equipment and essentials such as computers, VoIP phone headsets, a reliable internet connection, and call center software, just to name a few.
3. Focus on Expanding the Business
While at it, it's imperative to make sure you invest in marketing and do it aggressively. In addition to having a beautiful website for your call center, you'll also need to invest in the various marketing approaches to get new clients as you promote your brand. Invest in SEO, paid ads, and even mobile ads. Be sure to have a stunning page for your business on social media and keep it interactive. As you gain more clients through your marketing activities, be sure to focus on expanding your business and reaching out to new prospects as you keep the existing ones happy. At this point, you may also need to hire additional employees, relocate to a larger facility, invest in more equipment and consider perhaps reconsidering your target clients to provide specialized call center services.
Succeeding as a startup in the call center service industry is never a walk in the park. Before your brand gains a household name, you'll have to plan well and go through many challenges. Just like most business ventures out there, it's sort of "survival for the fittest" in the contact center service industry these days. With the above tips, however, achieving success for your call center probably start-up just got much easier.