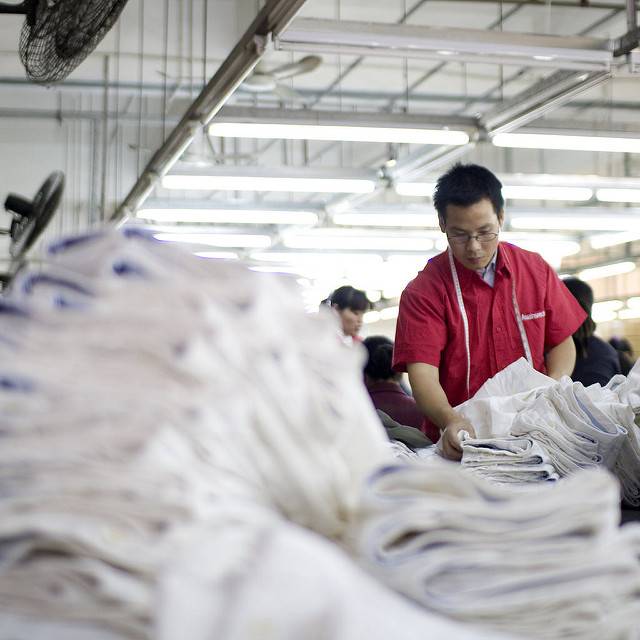 As online shopping becomes more popular, the need for order fulfillment and shipping services also rises. One way to get involved in the lucrative world of e-commerce fulfillment is to create a pack and ship business. Here are some steps you should take to get your pack and ship business started.
Familiarize Yourself with the Market
Become familiar with the business market. Determine to whom you will be providing services, where you will set up your business, and any other information about the demographics and preferences of your target market. You should also research any competition you will face including other packing and shipping companies as well as retailers that provide packing and shipping services.
Lay Out a Plan
After you've completed your market research, write a detailed business plan. A business plan helps you to determine the goals for your business and keep track of your progress. Important things to include in your business plan are your market research, a company mission statement, and financial estimates.
Include as much information as you can about your business into the business plan so you can use it as a guide as your company grows. If you need help crafting your business plan, you can use the US Small Business Administration's online guide.
Licenses, Permits, and Registering Your Business
Get Started
Claim up to $26,000 per W2 Employee
Billions of dollars in funding available
Funds are available to U.S. Businesses NOW
This is not a loan. These tax credits do not need to be repaid
The ERC Program is currently open, but has been amended in the past. We recommend you claim yours before anything changes.
There are several legal documents you'll need to complete to register your business and get everything running legally. You will likely need to fill out a business license, tax registration forms for any employees you may hire, and a sales tax license. You can figure out all of the necessary licenses and permits you'll need by contacting the government officials in your area.
Determine a Location
Location is another key factor when operating a pack and ship business. You want to make sure your storefront is near other businesses, but not too close to any other pack and ship stores. Researching local shopping centers can help you to determine a good spot for your store.
Keep in mind how much space you will need for things like packaging items and storing any supplies and equipment. You may also need to consider whether you will need warehouse space as your business grows.
Purchase Equipment
Some essential supplies for packing and shipping businesses include packaging materials like boxes and a good vacuum sealer, computers, labels, and credit card readers. As your business needs change, you will learn how much of each material you'll need per season.
Knead Out the Logistics
The main goal for pack and ship businesses is to deliver items in a timely manner. Finding a reputable fulfillment company will help your business become successful since they will handle the logistics and organization of your customer's shipments. Some of the most commonly used order fulfillment companies are Amazon Prime and FedEx Fulfillment.
Sell Yourself
Advertise your business in local newspapers, on social media, and through your local chamber of commerce. You want to market yourself to both large businesses as well as regular people who will only use your services from time to time. Business cards and brochures are another way to use your creativity to reach out to new customers.
Calendar holidays are a major opportunity for pack and ship companies to get business, so additional advertising during those times of the year can help to generate additional revenue.
Packing and shipping companies are needed more and more as online shopping and e-commerce become more widely used. If you want to start your a pack and ship business, make sure to do plenty of research so you can plan out exactly what you'll need to get your company started.