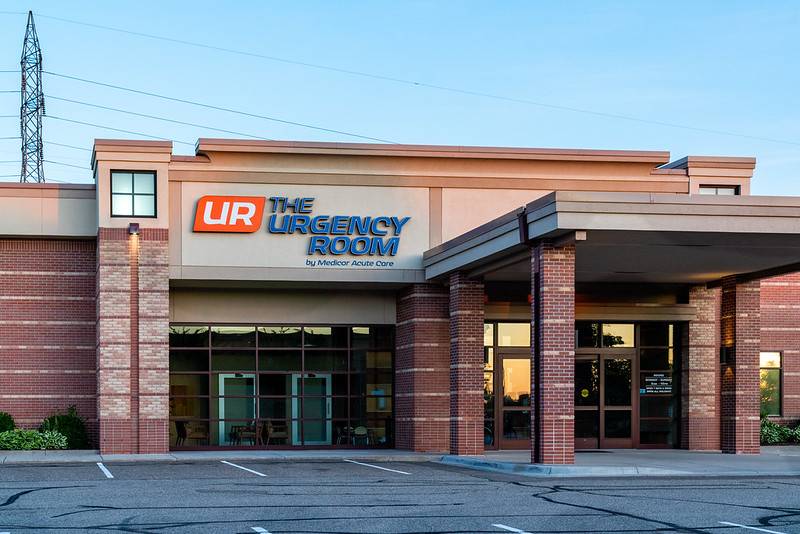 Urgent care centers are becoming a more viable option for patients to visit when they're in need of immediate attention. When a patient's regular physician's office is closed, an urgent care center can be extremely convenient. Over the last decade the number of urgent care centers has grown massively in the United States. If you're interested in learning how to start an urgent care center, continue reading to see our tips below.
Contact Your State Licensing Agency
To begin an urgent care center, you'll need to contact your state licensing agency, or the local Chamber of Commerce, to learn what licenses an urgent care center needs to function in your area. Keep in mind that it can take several months to gain access to some licenses, so be sure to take that into consideration when you're determining your opening date.
Become Credentialed
Call the major insurance companies in your area and inquire what steps are necessary for you to take to become credentialed. Once you have your credentials, your urgent care center will have a contract agreement with the insurance company so patients can use their insurance coverage at your clinic.
Consider Your Area's Demographics
It's an extremely good idea to get in touch with your area's local census agency to learn more about the demographic of your area where you want to open an urgent care center. Some research has shown that there needs to be at least 40,000 people in a location for an urgent care center to become profitable. Do research to see if there is already an existing urgent care clinic within your area. If there is, then the population will have to be higher so your urgent care center will be successful.
Additionally, it's helpful to learn about the kinds of people who live in the communities near the urgent care center you're opening. This will help you determine the kinds of doctors that would be most useful to hire at your clinic. For example, if there is a high density of elderly people in the surrounding neighborhoods, you may want to consider hiring multiple physicians who have geriatrics experience.
Get Started
Claim up to $26,000 per W2 Employee
Billions of dollars in funding available
Funds are available to U.S. Businesses NOW
This is not a loan. These tax credits do not need to be repaid
The ERC Program is currently open, but has been amended in the past. We recommend you claim yours before anything changes.
Examine Your Area's Competition
When starting any new business it can be extremely helpful to conduct a competitor analysis. Beginning an urgent care clinic is no different! Check out the business models of other clinics in your area. Take note of what they're doing well and what parts of their business they could improve. Is there a service they should be offering but aren't? This information will also help you determine where there could be gaps in the local area. From there you should adjust your marketing strategy accordingly.
Determine The Structure of Ownership
It's also important to determine how you're going to structure the ownership of your urgent care clinic. This will ultimately matter because, based on the structure you choose, it'll make a difference in how the IRS treats you. It will also help outline what legal protections your urgent care center will have.
Look At The Pricing Of Equipment
At this point in your set-up process you should begin calling vendors or looking at their catalog offerings online to gain prices for all of the equipment you'll be needing within your business. While your clinic will need a vast number of medical tools, don't forget that you'll also have to fill the clinic with basic office items (such as a phone, computer, and plenty of pens).
You'll also want to begin getting in touch with real estate agents. This will help you determine how many patient exam rooms you'll have and can help you sort out the amount of equipment you'll need to buy. You'll also want to explore how much it would cost to buy the building or rent the space for your center.
Additional Urgent Care Center Logistics
In addition to all of the above, there are several other logistics you'll need to sort out to get your urgent care clinic up and running.
These include:
Writing a formal business plan for the urgent care clinic. You'll then be able to use this business plan to apply for grants and loans. It will also help you gain funding from investors and donors.
Finish registering your urgent care center at any necessary state licensing agency. Also apply for your employer identification number (EIN) with the IRS.
Purchase the correct software programs that you'll need for billing as well as tracking patient data.
Advertise the necessary job openings. You'll need doctors, nurses, and at least one pharmacist. You'll also need lab technicians, receptionists and custodians.
Good luck starting up your urgent care clinic!