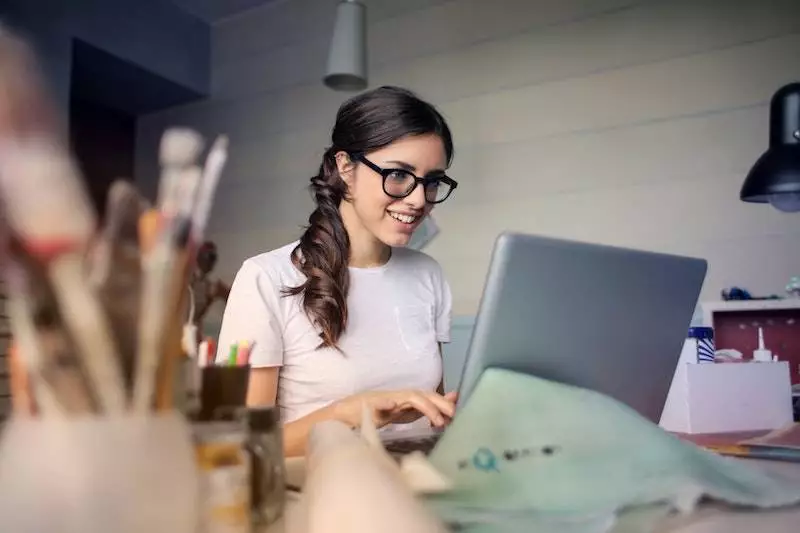 So you have a brilliant idea that capable of creating a huge impact. You work out the details, form a team you can trust and develop an MVP. From there, it is relentless persistence to get the attention of investors. You go to dozens of meetings and keep telling yourself that one day, an angel investor is ready to make a bet on you.
On average, a venture capital firm looks at approximately 1,200 startups to invest in 10 companies. In a year, this number could go up to a VC reviewing 10,000 entrepreneurs to invest in the first 15 or 20 finally.
The process of fundraising is not easy. There are more chances of receiving hard "nos" that are coated in pretty disguises, followed by deafening silences. The current competitive world with its challenging ways is precisely why fundraisers should be included right from the perceiving point of entrepreneurship.
Why is Fundraising Important?
Any entrepreneurial idea that has been established to serve a business objective needs funding. Students often get engrossed in the development of the product and tend to overlook the business plan and funding. Once the project is in motion, several financial tasks and matters need to be sorted out. However, these are rightly done when there is enough fund to allocate for each purpose.
Funding is the stepping stone to achieve a clear financial agenda for any entrepreneurship. For the idea to grow, the business has to be on a path free of obstacles. The best way to achieve this is to utilize programs that are aimed at raising money, like fundraisers.
Fundraising is also essential to match the standards of the market. It could contribute to raising your level, and put you on par with the highest level of competition. In simple words, fundraising activities are necessary to stabilize the entrepreneurship as a business.
Get Started
Claim up to $26,000 per W2 Employee
Billions of dollars in funding available
Funds are available to U.S. Businesses NOW
This is not a loan. These tax credits do not need to be repaid
The ERC Program is currently open, but has been amended in the past. We recommend you claim yours before anything changes.
Now that we have established why fundraisers are essential, here are the other things you should know about realizing it.
Sell the Story
The art of storytelling is one of the strong points to prepare yourself for. There is nothing like a good story, that could make people interest and invest in you. A few have a natural charisma to do that. However, the geniuses who have been focusing themselves in the invention and development of the product might not always have the knack to convey the product features into compelling benefits without using too many jargons. Before you create a story of your idea, make a research and study the basic term paper formats in order to arrange the sources of information properly, it will add trust and help you attract investors.
If you need help, pitch deck templates are a great way to get your story conveyed in the best manner. The big ones in the market today including Facebook and Airbnb have won their way by using impressive pitch decks. Silicon Valley legend, Peter Theil has developed his own templates to help the upcomers to direct the story to get attention.
Fundraising Platforms
The popular and the most effective fundraising platform is definitely the internet. The reach of a wider audience and the ability to convey an idea to them has a strong appeal. As students, online platforms are a smart way to create a community that supports the cause. Often money from online donations implies that they are not just looking at an investment opportunity but is also extending a lending hand. But as inconsistent as the internet is, if the idea does not pan out as portrayed, this could result in a disappointed and frustrated group.
Get the Valuation Right
Even with an inspiring story, the idea won't sell without having facts to back it up. Entrepreneurs need to do market research to educate themselves of how competitors have raised money and at what stages. One should also analyze how the market is paying competitors. This way, if there is a question from an investor on how the valuation was based, you can refer back to the facts and the market rates. Without strong research as back up, it is hard to negotiate with the investor.
Get the Right Introduction
When it comes to fundraising, you often get one chance to make an impression. So before you spam any potential investor with emails or launch a fundraiser website, check whether there is another way to get an introduction or an endorsement from someone. Reach out to the indirect competitors and ask politely whether they are willing to introduce any investors. It is an efficient way to approach fundraising efforts that could actually bring results.
These points emphasize to an extent the importance of fundraising. Students have plenty of networking opportunities and availability of mentors which when used wisely could aid in getting their ideas a strong backing to launch.
Author Bio
Jennifer Lockman graduated from UCLA majoring in Journalism. Just after the university She has launched an online course for students who are struggling with different term paper formats. She has designed it especially for those who have troubles switching from one citation style to another because she knows how hard it was. Now she manages her personal blog giving tips on how to master these styles, how to start your own business after college and general lifestyle as well. You can reach Jennifer here: https://www.linkedin.com/in/jennifer-lockman-168508127/