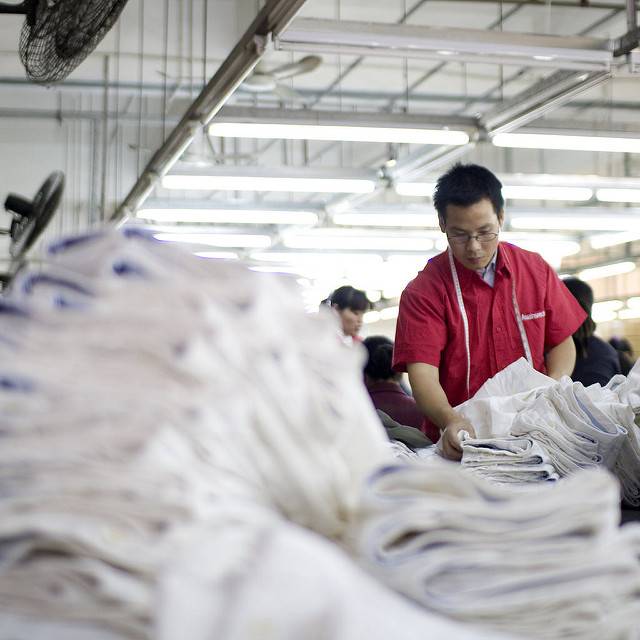 The top trends in EHS management comprise of standardization and using the Internet of Things (IoT) to improve safety management and make occupational health and safety systems work seamlessly to safeguard employees at the workplace and office.
But Corityalso found a major EHS trend involved organizations establishing a safety culture in the workplace. And is a well-informed trend, too.
According to an Antea Group report, employees find feeling safety at the workplace "really important". Some 50% of surveyed employees said they cared to know whether the company they worked for did care about employee safety and health and environmental protection.
Interestingly, while a section of respondents (45%) wanted to give EHS professionals in their organization helpful feedback, about 43% of them were uncomfortable about revealing unsafe behavior to their colleagues and supervisors.
Some Employees are Unaware of Laid-Down Safety Procedures
A 2017 WorkMobile study found chilling results as far as employee engagementin occupational health and safety management is concerned.
As many as 65% of employees in the UK did not receive an operational manual when they started the job with their current employer.
Here's how bad that is:
Get Started
Claim up to $26,000 per W2 Employee
Billions of dollars in funding available
Funds are available to U.S. Businesses NOW
This is not a loan. These tax credits do not need to be repaid
The ERC Program is currently open, but has been amended in the past. We recommend you claim yours before anything changes.
About 52% of the workers did not know what to do next in case an incident occurred.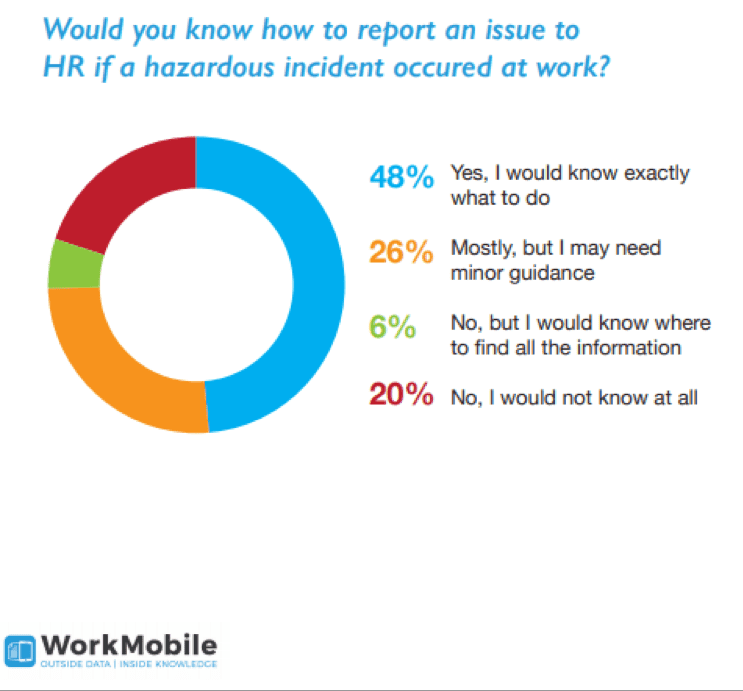 A majority of workers did not know where to report the incident—not even to HR
Investing in Employee Engagement in Safety Management Pays
According to Rave Mobile Safety, employers did not follow up on whether their employees were taking and implementing set out safety management guidelines and operational manuals as they should.
Yet, increased workplace incidents mean increased injuries (and probable on-the-job fatalities), demoralized workers, dumbed-down productivity, increased insurance claims and costs, as well as shrunk bottom lines.
On the flip side, investing in safety management by engaging employees in the procedure can pay off by cutting down the unnecessary emotional and financial consequences. A Gallup study indicated business units that were more engaged saw up to 70% fewer incidents than business units that did not encourage engagement.
The key here is to shift from laying all the occupational health and safety responsibilities on an EHS manager's plate. Instead, focusing resources on improving an organization's overall staff involvement in safety management training is the way to go.
For example, instead of providing ISO 45001 guidelines to only the safety management manager, it would be wiser to systematically enlighten all employees about the newly published standard.
Encourage A Safety Management Culture at the Workplace
To achieve that, organizations need to demonstrate to their workers that they are committed to safety inthe workplace. One way to help employees feel that commitment is to provide an easy way for them to provide feedback.
Another way is to help workers have the most up-to-date safety management information within reach. Using good EHS software can help provide the information workers need close by, for example, via mobile phone apps. That way, everyone is on the same page regarding the workplace safety strategy and new changes.
The best safety management software can also help collect real-time data to increase business intelligence, improve risk mitigation as well as reduce EHS guesswork and OHS compliance fines.
Engaging employees across an organization in safety management efforts will help develop and improve the overall environmental, health and safety levels of an organization as opposed to secluding it to just a few individuals.