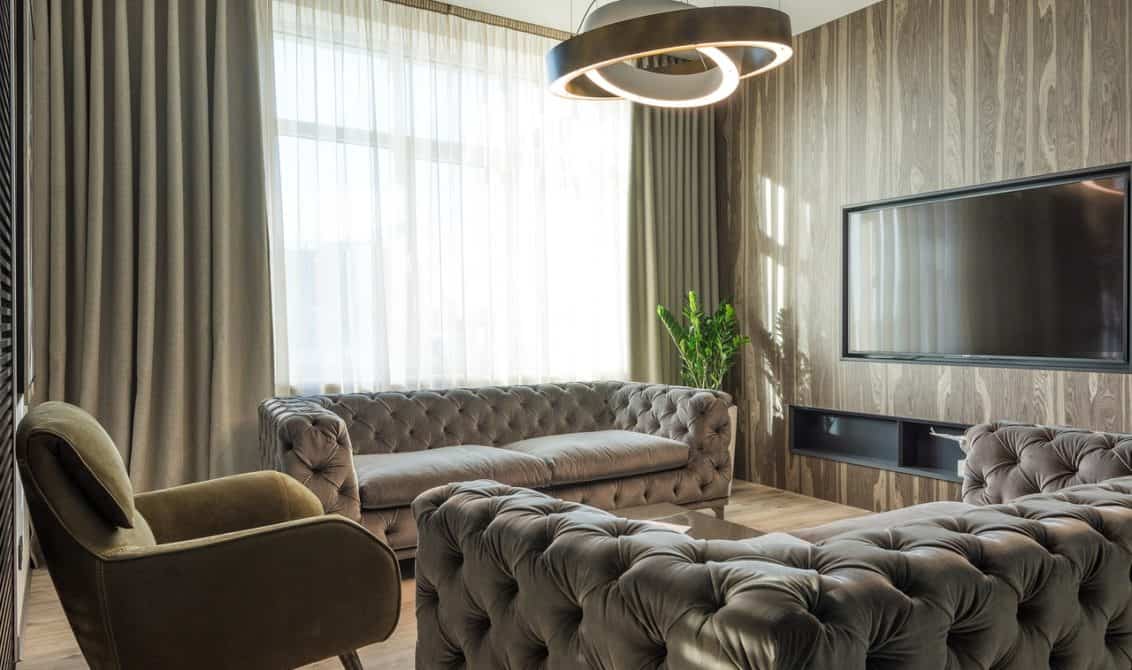 Perhaps one of the factors that hinder landlords like you from renovating rental homes is that it requires a significant amount of money. Fortunately, this article will allow you to shift your mindset and start a home renovation project that won't break the bank. In fact, with a USD$2,000 budget as your maximum investment, you can have many areas remodeled and repaired.
These low-budget overhauls will bring a huge impact, making your rental homes more attractive and comfortable to tenants. And if you're planning to sell your property, the following budget-friendly renovations below can help, too. Of course, you can also consider cash home buyers like Sell Your Gainesville Home Today and similar property buyers since they'll purchase your house as-is, which means repairs or renovations are no longer necessary.
Listed below are some of the best home repairs to make under USD$2,000:
Upgrade The Lighting
Do you feel like your rental home kitchen's lights are too dim? Why don't you improvise by adding some under-cabinet lighting? LED lights are sustainable, energy-efficient, and cost-effective. New lighting fixtures always give an area in your property an instant oomph, too.
Have your kitchen look fresher and brighter with this innovation. These lights' prices usually range from under USD$20 to over USD$300 if you want to spend lavishly for these features. However, its returns will be a hundred times more significant than the investment. That's because many potential tenants will be attracted to the modern lighting of your property.
Upgrade Closet Storage
Few storage spaces will be an issue if your tenants have too many clothes, as it will make your rental home's closet topsy-turvy. One way to prevent this from happening is to invest in a cheap shelving unit, which you could buy online or from a local store. If needed, you can give it a redo or fresh paint.
Upgrading your closet also means you can add hangers, rods, hooks, and baskets to allow tenants to store other accessories and fashionable things. All of these will make your rental home's closet functional and more organized for whoever's using it.
Well-ordered segregation for storage is always an appealing feature that'll leave a good impression on potential lessees and even real estate buyers.
Give Your Kitchen A New Look
Keep in mind that the kitchen is one of the areas that'll entice future tenants. If your rental property's kitchen is up-to-date, you can negotiate a higher rent for your house.
There are many cost-effective kitchen improvements you could explore to make it more appealing. You can use plastic laminates of cabinet surfaces or repaint the wooden cupboards to eliminate stains and rips. You can also go for some decals to upgrade the look of your appliances.
Get Started
Claim up to $26,000 per W2 Employee
Billions of dollars in funding available
Funds are available to U.S. Businesses NOW
This is not a loan. These tax credits do not need to be repaid
The ERC Program is currently open, but has been amended in the past. We recommend you claim yours before anything changes.
Hiring a professional carpenter to do these minor tasks will cost you a minimum of USD$2,000. But a DIY approach will only require about USD$500 for everything. While you're at it, why don't you replace your cabinet handles and drawer knobs, too?
Build A French Door
One way to repair a broken door is to get rid of an old-fashioned wooden door and use an elegant French door. This door features glass panes, which makes it look more expensive. It also gives an illusion of vast space for your house. This is perfect as a back window to open into your backyard.
This door will probably require you under USD$400. But don't fret because your upgrade will gain you 91% of the cost when you finally have someone renting the property for a higher price or you've sold your house.
Renew Tile Grouts
You can't deny that lessees usually consider the flooring when deciding to rent your property. Tiles are tremendous and fancy when they're all new. But when they've witnessed many years of wear and tear, their quality will downgrade. You can notice the grout fading, which makes it unpresentable.
Even bleach and other cleaning materials won't do the trick of improving its appearance. Even home remedies like using baking soda with vinegar won't be effective. As a solution, replace your grouts as they only cost around ten dollars.
Renew Your Backsplash
The backsplash in the kitchen is one thing that needs replacing now and then because of how they're used every day. The paint on your backsplash may wear over time. Fortunately, they're customizable; you can go for creative ones.
As an affordable remedy, choose some stunning kitchen backsplash ideas online. Some backsplash only costs about two dollars or below USD$50.
Change Your Cabinet Handles
If your kitchen, bathroom, and bedroom cabinet handles are all vintage but have degraded their appeal eventually, it might be time to remove and replace them with modern ones. These modern handles will give a hip look to your rental home. They're also extra durable. Tenants could pull them with lesser effort and open the cabinets fast.
You can set aside USD$100 for replacing all the handles in your home. This is nothing compared to the returns you'll have when prospective property renters or buyers start giving your home some interest.
Replace Your Garage Door
Even when your home looks expensive and luxurious, it'll lose its aesthetic value if your garage door doesn't meet expectations. Hence, replace your garage door with a newer and better quality one. It's a bit expensive, which costs about USD$1,000-2,000. But considering its function, you know it's worth every penny.
A high-quality garage door will catch the attention of potential renters. Such an upgrade will also allow you to raise your property's rent a bit higher.
Make Floors Shine
If the last tenants of your rental home had toddlers who loved doodling on the floors or pets with long nails and dirty paws, chances are, your flooring could have had quite the beating. Give your future renter a good impression by getting rid of such elements.
You can invest in some sanding or refinishing services for your floors, which will cost about four dollars per square foot. Considering how much improvement it would contribute, this amount is very reasonable.
Repaint The Walls
If you can't remember the last time your walls had fresh paint on them, it's time to repaint your rental house. You can continually transform your property's curb appeal by using attractive and brighter colors to give it a great outcome.
If you want to do this task yourself, expect to invest some hours for it to finish. Otherwise, you can always opt to hire professional painters, but it'll cost more than buying all the materials and doing the labor yourself.
Conclusion
The most important part of your home improvement journey is to develop your DIY skills and have fun along the way. To make sure everything goes smoothly, keep yourself safe when doing these tasks and plan well ahead. Wait and see how these investments will gain great returns once your rental home's price and overall value go up, too.
Author Bio
Christen Shawn is a property specialist, helping many sellers through her good-to-know tips and tutorials through her guest posts. She also had been sought in several public speaking engagements and seminars, helping the real estate market. 
Christen works as a property consultant. She balances her work and life career by spending her free time in sports, travel, and meditation.