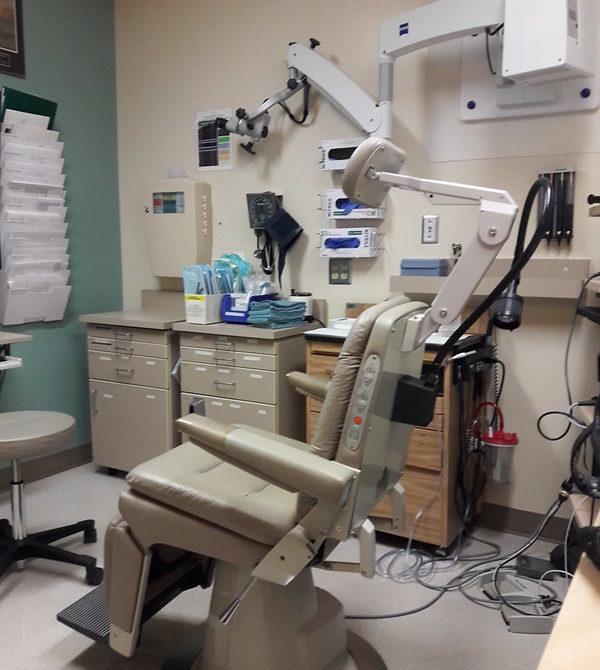 Healthcare logistics must be resilient and agile to react nimbly to whatever issues that arise, including unexpected time delays, equipment malfunctions, and inaccurate deliveries. Such crises can be logistical nightmares within the healthcare industry, where safety and timeliness are essential to optimal care delivery.
From a healthcare organization's perspective, the implications of these failures can range from scheduling problems and reputational damage to erosion of patient confidence and additional costs. The consequences can range from delays in refilling prescriptions to more severe outcomes like poor chronic disease management for patients.
To solve these logistical problems, healthcare organizations and their partners in the pharmaceutical sector have embraced Supply Chain 4.0. It's an emerging segment of the Fourth Industrial Revolution (Industry 4.0) which encompasses the extensive application of advanced robotics, the Internet of Things (IoT), and the next generation of big data analytics in supply chain management.
Let's learn about the increasingly important role of IoT in the Healthcare Supply Chain 4.0.
IoT, Supply Chain 4.0, and their Critical Role in Healthcare Logistics
The term Supply Chain 4.0 is a coinage of McKinsey and Company.  This approach relies heavily on disruptive technologies, such as IoT, Big Data, and AI analytics to improve efficiency, visibility, and accountability across the entire supply chain.
Supply Chain 4.0 makes extensive use of data loggers and sensors to capture and monitor critical data throughout the supply chain for healthcare logistics managers. When combined with remote monitoring and intelligent analytics, this system allows pharmaceutical and healthcare organizations to automate and analyze many aspects of delivery and storage.
Supply Chain 4.0 is IoT technology used to connect all parts of healthcare logistics, a massive game-changer for the industry. For one, healthcare organizations can leverage intelligent analytics to predict demand trends and adjust their orders accordingly.
Get Started
Claim up to $26,000 per W2 Employee
Billions of dollars in funding available
Funds are available to U.S. Businesses NOW
This is not a loan. These tax credits do not need to be repaid
The ERC Program is currently open, but has been amended in the past. We recommend you claim yours before anything changes.
A specific example would be a pharmacy using predictive analytics in its supply chain to avoid running out of medicine. When its inventory is close to depletion, the system will send an automatic order notification to the pharmaceutical supplier to replenish the stock.
IoT-based Supply Chain 4.0 can also help healthcare logistics managers stay on top of quality control and risk management. This is especially important when it comes to pharmaceutical environmental monitoring.  Drugs and vaccines are exposed to multiple environmental variables, such as temperature and humidity, thus creating a critical need to continuously monitor these conditions and protect the quality and efficacy of the products.
So, vaccine manufacturers and distributors can use IoT to automate temperature monitoring of their shipments.  They can effectively trace, monitor, and perhaps control vaccine temperatures throughout the cold chain, from the production line to where the dose is readied for administration.  Doing so reduces vaccine wastage, eliminates manual processes, and improves healthcare logistics efficiency.
IoT Streamlines Communication and Customer Experience
Today's healthcare industry is mainly customer-driven. Therefore, healthcare practitioners must treat patients as customers first, which makes patient satisfaction one of their top concerns.
As part of Healthcare Supply Chain 4.0, IoT technology can help. As disruptive technologies and inter-connected devices compile relevant data and insights, healthcare organizations can apply this information to streamline their logistic needs and enhance customer experience.
According to Forbes, there will be well over 55 billion globally connected devices globally by 2025, three-quarters of these devices will be integrated into an IoT platform. As a result, monitored devices will generate more data than ever before. In fact, according to the same report, IoT-generated data will balloon to roughly 73 zettabytes by that year, up from 18 zettabytes in 2019.
Increased healthcare logistics operational efficiency will result from IoT devices streaming data that can be accessed and analyzed in real-time. This is a game-changer because it minimizes disruptions, increases communication, and leads to better-managed healthcare logistics. IoT is a gateway for healthcare organizations to maintain logistics best practices and redefine demand & supply, allowing them to better respond to evolving needs.
The healthcare industry can embrace IoT, machine learning, and big data to improve care delivery and power clinical studies. Ultimately, this approach can help take the hassle out of logistical headaches like communication breakdowns, time delays, and equipment failures.
More specifically, IoT can help pinpoint deviations, failures, and other problems in the healthcare supply chain in real-time. For instance, real-time remote monitoring of healthcare cold chain logistics can help detect even the slightest fluctuations in temperature conditions, alerting the supply staff to take preventive measures.
Data Loggers as Part of an IoT-based Healthcare Monitoring System
Data loggers have evolved significantly with the emergence of IoT technology. According to Dickson, today's digital data loggers (DDLs) are connected to and interface with cloud-based environmental monitoring systems. This remote monitoring system provides healthcare logistics management with several benefits that include:
Automated collection, archiving, and organization of environmental data
Real-time Access to environmental data enables personnel to respond quickly to excursions and other problems through custom alerts
Ability to collate and analyze data gathered from a complex healthcare logistics network with many monitoring points
Automated documentation of data associated with equipment operation, calibration, corrective actions, and much more
Easy integration with a working quality management system (QMS), helps the companies meet industry standards and regulatory requirements
Versatility – DDL networks can be scaled and new features added to meet market demands and respond to regulatory changes.
The greatest advantage of using digital data loggers is that cloud-based monitoring of healthcare logistics allows managers to capture, streamline, and process critical data so they can immediately respond to excursion events and analyze data for process optimization.
Conclusion
As the world continues to reel from the continuing pandemic, healthcare logistics emerges as one of the most affected segments, as witnessed in South Africa. Therefore, a successful healthcare supply chain must be agile, nimble, and resilient, focusing on real-time data acquisition and predictive analysis. By leveraging IoT technology in all monitoring points, healthcare organizations can transform from reactive monitoring into proactive logistics planning.