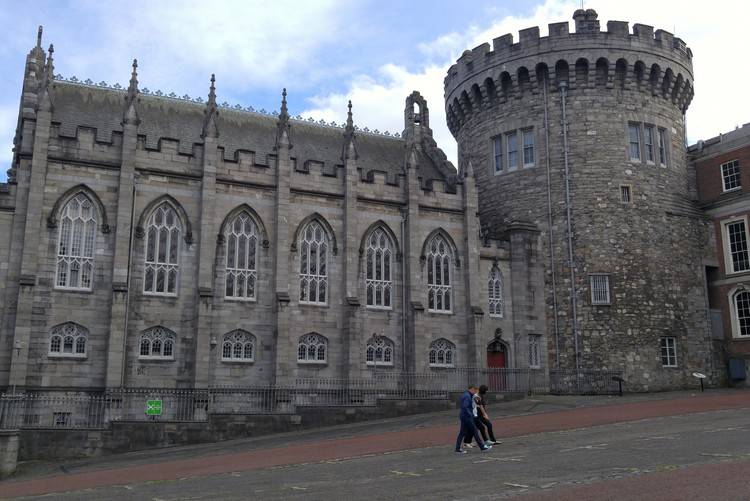 If you're looking to take your business overseas, either by expansion or simply by getting more clients and collaborations further afield, then Ireland is a great place to start. It'll allow you to spread your wings a little further, without getting too far out of your depth too quickly.
It's close enough to be able to travel back and forth with relative ease and there won't be too much of a business culture shock. The close ties between the two nations go some way to explaining why the Republic of Ireland is the fifth biggest customer for UK exports. On the flip side, the UK is actually the second biggest buyer of exports from Ireland. You certainly won't be the first business to engage in an Anglo-Irish enterprise.
Here are some of the things you should know about doing business in Ireland, to help you with any future planning.
The logistics
The key business locations in Ireland are Dublin, Cork, Galway and Waterford, with many industries and companies basing themselves in one or more of these cities. Some of the biggest sectors include pharmaceuticals, IT or digital media. Each of these cities are highly accessible, with cheap flights and ferries regularly available to and from the UK. Perhaps expectedly, Dublin's connections are best of all, with its handy coastal location. Dublin hotels include affordable accommodation when you're conducting initial research – as well as bigger hotels that can cater for conferences and meetings with visiting guests from Ireland and beyond.
The workforce
Get Started
Claim up to $26,000 per W2 Employee
Billions of dollars in funding available
Funds are available to U.S. Businesses NOW
This is not a loan. These tax credits do not need to be repaid
The ERC Program is currently open, but has been amended in the past. We recommend you claim yours before anything changes.
Ireland has a strong economy and is currently outperforming many other countries across Europe, so to get your foot in the door here has the potential to reap great rewards. Indeed, the first three months of 2019 alone saw an impressive 4.1% growth in GDP. Importantly, it has one of the youngest workforce populations in Europe, too, making it a great place to recruit up-and-coming, exciting new talent. Workers over there are capable, adaptable and well-educated; achieving only the best results for a business.
Making conversation
The Irish are a charming and chatty nation who love nothing more than discussing 'the craic'. They embrace friendly banter and conversation, while still getting the job done, so be ready to participate. There's a high possibility any meeting will begin in the office and end up at the local bar over pint of Guinness. While that's undoubtedly fun, there's also a serious benefit to be had from trading in a nation where it's easy to 'break the ice' with a new contact or colleague. It's probably best to leave the politics chat at home, though, and try not to mention the 'B' word.
Meeting etiquette
Don't expect everyone to be bang on time for meetings in Ireland, as it's often not frowned upon to turn up five or even ten minutes late. Be relaxed about this as you'll look odd if you try to be a stickler for time when no-one else is. It's the norm to greet everybody in the room with a formal handshake, but it won't be long before you're on a first name basis with everyone.
Corporate Social Responsibility
Corporate Social Responsibility (CSR) is a big thing in Ireland. This is the process in which companies pledge to build sustainability into their business model, for the benefit of its people and the wider environment. If you're visiting clients over there, you should be totally respectful of their methods to be sustainable and prepare to embrace this. Equally, if you're setting up a business in Ireland, you should bear CSR in mind and incorporate it into your plans.
Doing business overseas can be a daunting but exciting prospect, with so much potential for the growth of your company and a whole new market to branch out into. With careful planning and consideration, there's no reason why you can't make it a great success, especially when you begin your overseas business adventure in Ireland.