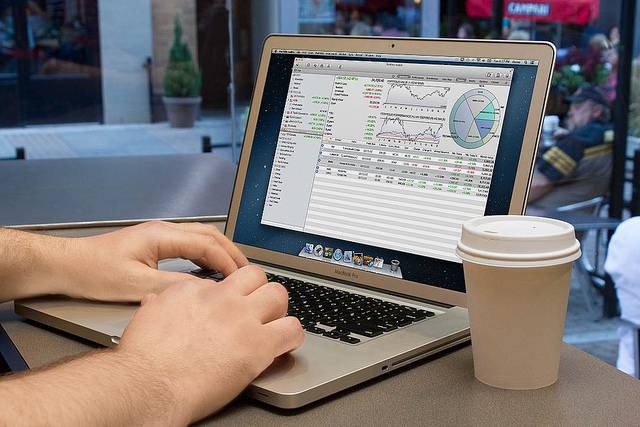 Many traders think that reading charts, analyzing the market and reading articles will improve their skill level, and they are partially right. The more you subject yourself to something, the more you will learn. However, it's important that you are learning the correct way to trade, and more importantly learning from your successes and failures. In this article we will guide you through some tips that will help you in improving your trading skills.
Start a Trading Journal
The first step towards improving your trading skills is to accept that you don't know everything. Therefore, it is better to learn from important data instead of relying on thoughts and opinions. Your trading journal should have two parts; the first one should have a list of all your past activities, and the second should have a series of charts that are used to determine trades. Your trading journal will help you in making important decisions on the basis of your past.
Practice
Even if you have many years of experience, there is always an opportunity to learn more. Put yourself out there and interact with other veteran professionals in the market. They've already learned so much, and the more you can learn from them, the less of your own failures you'll have to endure. It's also highly recommended to start with a demo account. Demo accounts will allow you to practice trading and get the hang of things before you start risking real money.
Get Started
Claim up to $26,000 per W2 Employee
Billions of dollars in funding available
Funds are available to U.S. Businesses NOW
This is not a loan. These tax credits do not need to be repaid
The ERC Program is currently open, but has been amended in the past. We recommend you claim yours before anything changes.
Study the Big Names
The best way to learn new skills is to go through the work of successful investors. Just like your trading journal will help you in making important decisions, the data gathered by other successful people in the same field will enhance your learning process. The stories of veteran professionals will inspire you and compel you to perform better. This way, you will be able to see the trading world from a different angle. Some of the big names in the trading world are Benjamin Graham, Warren Buffet, George Soros, Paul Tudor Jones and Jesse Livermore.
Purchase Trading Software
No one can deny the incredible benefits of technology today, so why not use it to your benefit? Such applications provide a vast array of benefits such as extensive research and technical analyses. Before conducting a trade, you can always undergo a practical test on the trading software. The results will help you in making better decisions and avoid prospective losses. Many trading software offer free market updates and important alerts.
Create Standards for Trading Activities
Don't forget; there are millions of opportunities for trading every day. Every opportunity has a different capacity that is suitable for a specific budget. This doesn't mean you should go for all of them. It is important for you to realize your strengths, because they will define an ideal trading action for you. If you want to learn about the trading market in detail, you should seek advice from a trading expert. If you are skeptical about your trading skills, you might look to an introducing broker Forex like Juno markets to make sure the deal goes well.
Embrace New Strategies
Playing it safe doesn't mean that you can't improve your skills. Sometimes, you need to dive in, though, to learn something new. If you want to remain in the trading world for a long time, you have to learn to be flexible.