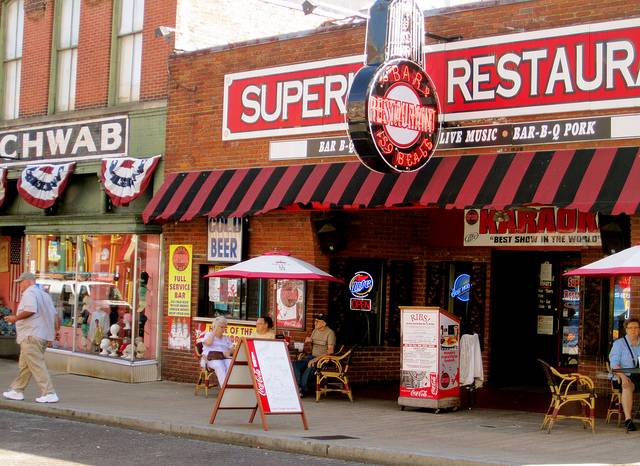 "Some people ask the secret of our long marriage. We take time to go to a restaurant two times a week. A little candlelight dinner, soft music, and dancing. She goes Tuesdays, I go Fridays". Henry Youngman
Restaurants and cafes are responsible for hosting different events, from official business deals to date nights, from family gatherings to birthday parties. The environment of a restaurant plays a crucial role in attracting customers. If you don't know how to create the perfect ambiance, here are some pointers that you can follow to make your atmosphere the best.
Proper Lighting
According to research, the lights in your surroundings can directly affect your mood. It is because lights can change our brain's analysis of information from our surroundings such that our emotions are intensified when we sit in the bright light and become steady when we are in dim or dull light.
Therefore, you should adjust the lights according to the needs of the customer. For the area of two-person tables, romantic subtle lights would do the magic. While dining arrangements for a group would need more formal lighting.
Music
Get Started
Claim up to $26,000 per W2 Employee
Billions of dollars in funding available
Funds are available to U.S. Businesses NOW
This is not a loan. These tax credits do not need to be repaid
The ERC Program is currently open, but has been amended in the past. We recommend you claim yours before anything changes.
Soothing music and sounds can have a relaxing effect on the customers. It's something that sets the mood and would make them want to stay longer. Faster and louder music can cause difficulty in communicating with each other and so, you should avoid using loud music in the restaurant especially if you're going for a relaxing vibe.
Another hidden secret is that music can also affect eating rhythms. Faster music makes people eat faster and leave the restaurant quicker as compared to soothing slow music can make the customer stay there longer.
But the question is, how would you set up your restaurant audio? High-tech audio gadgets like soundbars are great for achieving the right sound quality in the restaurant. Premium soundbars like Sonos, Sony, or Yamaha models are perfect for enjoying music, whatever genre you'd like to play. It's convenient as well because in some models, you can change the music by voice commands or by a mobile application.
If you don't know where to start soundbar-hunting, you can visit this page to find the most popular and functional models you can use for your restaurant.
Furniture
An important thing a consumer notices while visiting the restaurant is the furniture, whether it's portable or anchored, wooden or glass, bright colored or dark murky colors. Seats should not be congested so customers can get up and walk about freely. Likewise, tables should be spaced out nicely as well.
Cleanliness
A thing which people note right after entering a restaurant is the level of cleanliness. Dust and foul smells are an instant turn-off for the customers. For smaller spaces, you might be able to get away with investing in smart gadgets to keep the floor and environment clean. But for most restaurants it will mean having staff that looks after your space. Cleanliness can't be overstated, though, there are a few things patrons won't forgive – lack of cleanliness being right towards the top of the list. Another quick and easy tip is to use scent diffusers for a relaxing aroma, however, make sure not to go overboard with scents. Some people can be super sensitive to smells, so moderation is key.
Final Thoughts
Attracting customers with discounts and deals isn't enough to get your business going. The environment and service of the restaurant are crucial. They will not only attract more people, but they will help you get long-term customers.