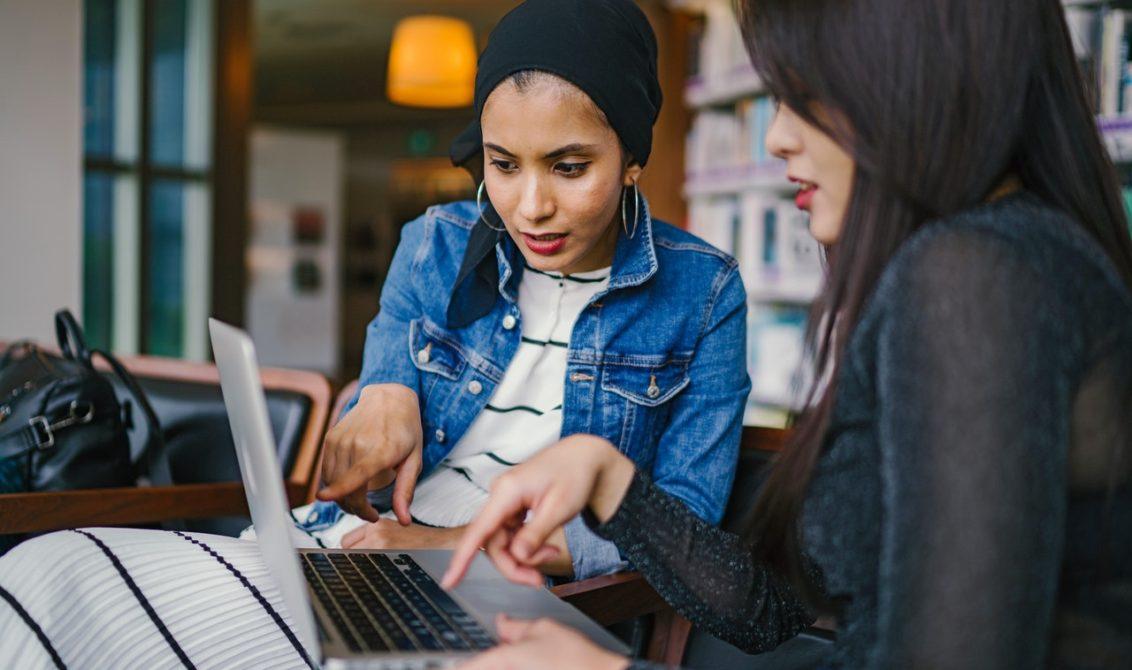 It's a science, an art, and a way of life for many people. Sales is one of the most important skills in the arsenal for any aspiring business person, and they'll need to keep that skill sharp if they want to succeed.
Everyone has their own signature sales style, and we all want to learn from the best. We sat down with some successful business leaders to hear their best pieces of sales wisdom.
Guide the Customer
The pushy salesperson is the one we all avoid – it's just human nature to be pushed away by overly-aggressive tactics. Top sales experts know how to guide a customer to the sale with minimal persuasion and let them make the big decisions on their own.
"My best sales tip is probably to let your customer work out what unique value your product offering has for them, for themselves," said Adam Reed, CEO of Crown & Paw. "Don't force the value upon people – you don't truly know the full extent of the value your offering can provide to them (although you might think you do, and any audience researcher would disagree with me here). Tell them there's a window, take them to the window, but don't then describe in detail what you can see through the window. Let them look through and discover it for themselves."
What is the "window" you want to show your customers, and what's inside? This mental trick can take you far in the game of sales.
Have Some Empathy
When talking to a great salesperson, it feels almost like talking to a friend. You relate to similar subjects, talk about family, sports teams, and restaurants. These aren't just sleazy tactics – they're real connections that lead to sales.
"Relate to the person," said Ben Cook, Jr., Vice President & General Counsel at Printed Kicks. "Every single person has the same needs: shelter, food, comfort, etc. They're not looking to be sold to, but they're looking for someone to 'spoon-feed' them the solution they're looking for.
Wouldn't you want to buy something from a friend rather than some random stranger? Use this natural impulse to your advantage while selling and keep it authentic.
Personalize the Pitch
What's worse than hearing the same old sales pitch that you just know has been repeated thousands of times before. It's impersonal, it's unprofessional, and it's just plain annoying!
Personalized sales pitches will always outperform, even if they aren't super polished.
"The best way to sell to customers is to put yourself in their shoes," said Andrew Pires, President of The Maskie. "Find what your product supplies to their personal life and adapt your sales pitch and products around those desires. If you try to sell a product with a blanket statement then you are going to miss out on a large portion of the clientele that is willing to buy your product or service. Gear your company toward a personal approach to all things sales." 
Get Started
Claim up to $26,000 per W2 Employee
Billions of dollars in funding available
Funds are available to U.S. Businesses NOW
This is not a loan. These tax credits do not need to be repaid
The ERC Program is currently open, but has been amended in the past. We recommend you claim yours before anything changes.
Following some sort of outline or script is fine, but never have your teams spouting the same lines word-for-word.
Engage All Leads
How many leads have been squandered just because they didn't meet certain standards? "Qualified" leads are great, but they're few and far between. Learn to work with the cards you're dealt and you will rise to the challenge more often than you expect.
"80% of prospects who eventually buy are originally marked as bad leads," said Atri Chatterjee, CMO of Act-On Software. "Don't totally count them out."
Switch Up Service Plans
No two customers are alike, so why think that they all want the same products and services? You might only have a few options on the menu, but you can likely create a customized offer that compels people to buy on the spot.
"Consider adding a bulk sales or subscription option to your e-commerce site," said Vincent Bradley, CEO & Co-Founder of Proper Wild. "My company, Proper Wild, introduced a bulk discount program alongside an education page on our website explaining our subscription model. The bulk discount program lowers the price of our clean energy shots below the market standard, which gives us a competitive edge over other energy shots on the market. Because of this, Proper Wild is expecting a couple of million dollars in sales from online sales alone."
Don't be that salesperson who gets stuck in the trap of one-size-fits-all. Mix it up and win!
Put Products First
When you've got a great product, you don't need to reinvent the wheel with sales tactics. Your customers know what they want, and they've likely done mountains of research beforehand.
Lead them in the right direction and keep the product front and center to close the deal.
"One of my best sales tips is to allow your products or services to speak for themselves," said Rachel Jones, Head of PR at Hope Health Supply. "It isn't always necessary to use in-depth marketing techniques once a consumer shows interest in your products. Answer their questions, follow up and let them know that you will be of assistance in any way possible. Sometimes, you don't always need that hard sale."
If you and your colleagues can't seem to make a single sale, the product itself may be the problem.
Listen Up
Nobody wants to be subject to a never-ending sales pitch. Even if you've got a great product, too much talking can turn off prospects and leave you empty-handed at the end of the day.
"Most people think 'selling' is the same as 'talking,'" said Shiv Khera, Author, Activist, and Motivational Speaker. "But the most effective salespeople know that listening is the most important part of their job." 
The more you listen, the more you can connect with your leads and give them an offer they can't deny.
Research Heavily
You're selling to a specific demographic, so do plenty of research ahead of time to get the upper hand. Learn what they want, what they fear, and what they specifically desire from your products and services. With this approach, you can't fail.
"One of the best sales tips is to do your research," said Jared Zabaldo, Founder of USAMM. "Understand your targeted demographic, and offer products that will appeal to them. And if you have a few different audiences, create multiple sales strategies to ensure that you gain their attention in all the right ways."
With so much info readily available on the web these days, you have no excuse but to be on top of your research.
Value Relationships
Closing the deal one time? Anyone can get lucky. Doing it again and again despite difficult circumstances? That's the mark of a great salesperson. Build those relationships and you'll be rewarded tenfold in the future.
"People are seeking relationships and valuing relationships more than ever before," said Jordan Smyth, CEO & Founder of Gleamin. "Therefore, your contact outreach needs to be as organic as possible. Get to know your prospect list, like really get to know them." 
In the faceless world of internet marketing, these relationships are more valuable than ever, so don't underestimate their power. Build that contact list and solidify a strong reputation.
Align Departments
Cohesion is so key in the sales process, and that goes well beyond the sales team. Even a small business has multiple departments that need to be on the same page.
Executives can't just let each department "do their own thing" if they want to be firing on all cylinders, especially now that the decision-making process moves at lightning-quick speed.
"A boost in sales can be a direct result of figuring out the direct needs of your customers and customizing their experience which requires a mix of various departments," said Nik Sharma, CEO of Marketing at NSharma. "Sales and customer success teams can be aligned by establishing the common goal of generating revenue. With all hands on deck working together towards driving up revenue, you can promote a symbiotic workflow that basically lends itself to one another. For example, the customer experience team can help the marketing team layout the best avenues for content then by measuring marketing qualified leads (MQLs), marketing will deliver the most fine-tuned leads to sales."
Sales takes a kernel of talent, a lot of repetition, and a relentlessly positive attitude. If you've got those things, these tips can certainly help take you to the upper echelons of sales greatness.