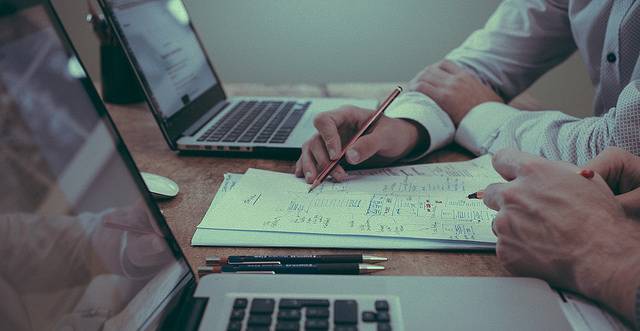 If you're looking to buy a business but new to the entrepreneurial way of doing things, buying a business can seem daunting at the very least. As a result, many buyers are prone to making mistakes with potentially serious consequences.
So to keep you heading in the right direction with your feet firmly on the ground, let's look at the top five mistakes entrepreneurs are likely to make when buying a business.
Overextending on finance to purchase
The lure of becoming your own boss can induce people to make bad decisions. It's a common mistake to take on a serious debt commitment when buying a business. But you should never agree to buy any enterprise you cannot afford. Statistics suggest this is often the main reason for a business failure. After all, if you are overextended, you'll have no operating cash to advertise and meet the everyday cost of running the enterprise. Consequently, you don't secure enough customers to support your cash flow requirements and closure soon becomes the only option.
If you can't afford to buy and run a business, it's better to wait until your prospects improve or develop some kind of team strategy to share the financial burden.
Forgetting to conduct due diligence
You must approach buying a business with your eyes wide open. That means understanding the risks you face and doing everything you can to minimize them. In a nutshell, that's what due diligence does for you.
Get Started
Claim up to $26,000 per W2 Employee
Billions of dollars in funding available
Funds are available to U.S. Businesses NOW
This is not a loan. These tax credits do not need to be repaid
The ERC Program is currently open, but has been amended in the past. We recommend you claim yours before anything changes.
Never just accept what a seller tells you at face value. You may see a business which is doing well and looks fantastic, but your due diligence team will give you the full picture. They will tell you what is owned, how much is borrowed, what has been leased, and what is owed. You may be right and buying could be the best thing you'll ever do. But you may also be wrong. Either way, it's only due diligence which will deliver an impartial assessment you can rely upon.
Buying a business which is wrong for you
Too many would-be entrepreneurs are too easily persuaded to buy a business they would LIKE to be able to run. It's fine following your dream, but if you don't have what it takes to realize that dream it soon becomes a nightmare. As a new buyer you should make a careful (and brutally honest) assessment of your skills, knowledge, interests, and personality to make sure you choose a business which you have the abilities to drive forward.
So, whether your forte is marketing, sales, operations, production, or something else entirely, just be sure your talents are exactly what your chosen business needs to succeed.
Making business changes too quickly
When you buy a business and wish to realign it in some way, just remember that changing the equipment, systems, food menus etc. can be done relatively quickly. But your success will critically depend on changing the people too – and that can take far longer. A new workforce is often apprehensive and concerned about new working practices, job security and more. Therefore, if you lumber in with clumsy talk of change you may meet far more resistance than you anticipated.
The best approach is to take your time. In any new business you acquire it's likely to be the current workers who know best how to run the day to day business. Change must be gradual, sold as a win-win situation for all, and must give your staff the chance (and a reason) to adjust. With an early and unrelenting volley of new initiatives, you will lose the confidence of your people before you have given yourself a chance to earn their respect.
Not asking why the business is being sold
You simply must ask this important question. Why? Well, beyond the obvious need to be informed of relevant details, the answer may reveal more than you might imagine. You will often be told the present owner 'intends to retire'. But the owner may forget to tell you that a planning application has been passed giving permission to build a major-brand superstore close by – the first of its kind in our neighborhood. In a matter of eighteen months, this new venture will wipe out your small grocery store because you haven't a hope of being able to compete.
So, the advice is: ask and listen to the answer, but still dig below the surface to verify the facts from other sources. Not only will you discover more about the future potential of the business, you may also learn a lot about how much you can trust the seller.
Author Bio
Bruce Hakutizwi is the Director of North America for BusinessesForSale.com, the world's largest online marketplace for buying and selling small and medium size businesses.