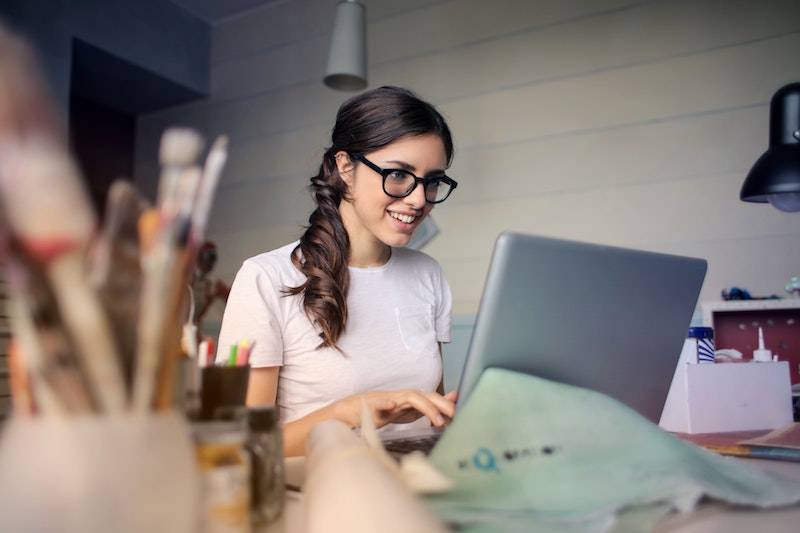 Almost anyone can start a craft business with the right supplies, tools, and creativity, but unfortunately not all craft businesses are that profitable. Here are the top five craft businesses that will help you get off on the right foot and start earning that cash.
Jewelry
Unique jewellery designs can be made for a very cost-effective price as items like beads, wires, and threads are usually cheap to find. This means that you're more likely to have a higher profit margin and don't have to worry about putting everything you make back into the business.
However, if you aim to make jewellery out of silvers and golds, you'll need to increase your prices and consider that these supplies are going to be significantly more expensive to buy. Your customers will appreciate the quality, and this will be reflected in the price.
Try keeping your jewellery current, fun, and exciting for customers. Don't make something you've seen a thousand times before and try to find your own niche so that customers can easily recognise your pieces and they become more desirable.
Art
Art comes in many different forms and can be a very 'marmite' subject for many. What one person adores; another might detest so it's important to keep this in mind when creating your artwork. However, stay true to yourself and the right customers will come along.
Get Started
Claim up to $26,000 per W2 Employee
Billions of dollars in funding available
Funds are available to U.S. Businesses NOW
This is not a loan. These tax credits do not need to be repaid
The ERC Program is currently open, but has been amended in the past. We recommend you claim yours before anything changes.
Don't paint boring things you have no interest in simply because they make money, because this will be reflected in your work. Artwork should show time, effort, hardship, and passion. The price point you mark your artwork at can reflect this also.
Candles
Candles are going through another popular phase, especially wax melts and scented candles. Experiment with scents, designs, and shapes and try thinking outside of the box. You could even create ornamental candles that aren't particularly designed for burning but will look great on your customers mantlepieces as a talking point.
Think about what target audience you are going for and apply this to all aspects of your candle business; the design, packaging, and way that you present your website should all reflect your business' inspiration and your own beliefs and goals.
Home décor
With many people being at home for the past year or so, they have been looking for new and exciting ways to decorate their homes.
This gives creatives the opportunity to try their hand at creating home décor pieces. Things like photo frames, vases, table clothes and tea towels are all great for gaining custom and showing off your skills.
Try making things that can be easily personalised or will suit most modern homes. Think of colour schemes that can work in both neutral and vibrant settings when planning your designs.
Pet accessories
Pet accessories are on the rise and people are more inclined to buy cute adornments for their pooch than they are themselves. Collars, clothing, even bespoke pet carriers are all great ideas that you can use to kickstart your paw-some crafting business.
Remember to carefully research the products you are using. For example, if you plan on using glue guns to add decoration, ensure that the products you are using are pet safe and that they won't be anywhere that can become a choking hazard.