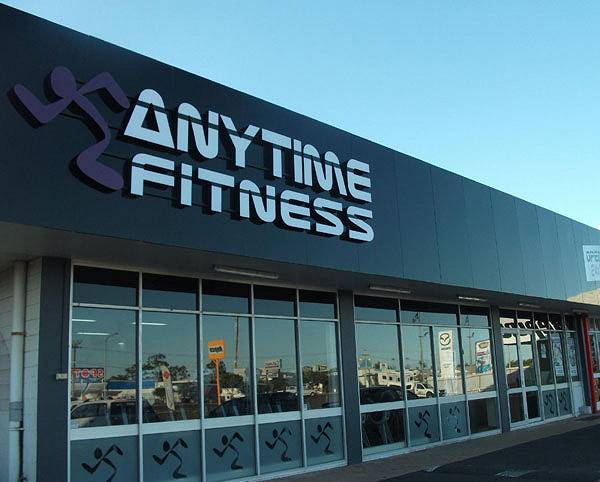 With gyms in the United States now surpassing 43 million members and $25 billion in yearly revenue, the fitness industry is stronger than ever. Helping boost this growth has been the emergence of numerous fitness franchises. As the fitness industry continues to grow, though, so too are the number of fitness franchise opportunities. For investors looking to purchase a fitness franchise, the sheer number of opportunities can seem daunting. To help, Laurie Kulikowski from TheStreet has put together a list of the top 5 fitness franchise opportunities. For more on this, continue reading the following article from TheStreet.
Franchisees are always looking for the next "big thing" opportunity, and following consumer trends is a good way to keep tabs on the services and products that could do well as business investments.
The increasing public awareness of leading a healthy lifestyle, Americans living much longer and wanting to stay fit and the fight against a national obesity epidemic are all pumping up the $25 billion gym, health and fitness club industry. Gym memberships have increased considerably over the past 10 years to more than 43.6 million in 2012, according to a report by IBISWorld.
"This trend is the result of soaring demand for fitness activities and industry operators have capitalized on this growth by expanding establishments in both size and number. In addition, the industry has diversified some with the rise of small-scale gyms and female-oriented gyms, which have expanded [their] customer base," IBISWorld reports.
To be sure, the industry was not immune to the recession. Fitness clubs are reliant on consumer discretionary spending. With unemployment spiking and consumers closing the purse strings as the recession settled in, growth in the fitness club industry slowed to just 0.9% between 2007 and 2012. However, IBISWorld analysts expect industry annual growth over the next five years to rise 2.8%.
Analysts expect revenue to increase 2.5% in 2013 alone as disposable income rises and the job market gradually improves. More importantly, IBIS forecasts profitability to rise 8.7% as "improved demand allows gyms and fitness clubs to reduce promotional discounts and increase rates."
Like any industry, fitness franchises come in different shapes and sizes, split between full-service fitness clubs and smaller, convenience fitness clubs. Major players include 24 Hour Fitness, Town Sports International(TOWN) — owner of the New York Sports Clubs, Boston Sports Clubs, Philadelphia Sports Clubs and Washington D.C. Sports Clubs brands, Gold's Gym and Life Time Fitness(LTM).
"Over the past five years, because of the recession, the large-scale nationwide chains have really suffered, but they have been replaced by the more budget gyms like ones with low membership fees and fewer amenities," says Dale Schmidt, an industry analyst at IBISWorld. "There is opportunity still on the low end of the price and quality scale."
"Now that people have gotten used to the low-cost, low-amenity gyms, even though the economy is improving, we haven't seen a large scale return to the big budget national chains. Any new entry that could offer a low price point and offer services beyond cardio and weight lifting machines, like yoga classes, while still keeping a low fee, would be the ones most poised to gain market share," Schmidt says.
For franchisees that also means a lower investment to get in to the industry.
Initial investments for full-service fitness franchises can top $1 million compared with a convenience-type franchise initial investment that is more likely to be in the range of $250,000, says Paul Segreto, president and CEO of franchisEssentials.
However, investment alone shouldn't be the reason to choose a fitness franchise. Prospective franchisees should also have a thorough grasp of the company's franchise disclosure document or FDD.
Another way to establish the soundness of a franchise is by looking at data measuring loan repayments.
According to an analysis of Small Business Administration loans by Blue MauMau, a website for news and information related to franchise ownership, several fitness franchises ranked better than other franchise owners when it came to failure rates for SBA-backed small business loans. The data measures loans from Oct. 1, 2001 to Sept. 30, 2011.
Planet Fitness franchisees with SBA loans seem to be among the best performing loans, according to the data. Of the 37 loans worth $18 million made by Planet Fitness franchisees, there has been a 0% failure rate amongst the loan repayments.
The fitness franchise with next lowest loan failure rate was Anytime Fitness. The data says 7.83% of the gym's 217 SBA loans worth $39 million failed. SNAP Fitness had an 11.2% failure rate across 107 SBA loans worth $16 million.
Don Sniegowski, BlueMauMau's founder, says another thing to consider when searching for a franchise is if there are company-owned units.
"They need to have skin in the game," he says. If they don't, "they're removed from that end customer."
Here are five fitness franchises worth checking out.
1. Planet Fitness
Corporate locations: 44
Franchise fee: $10,000 per store
Investment: $1.3 million per store
Monthly customer fee: $10 or $19.99
Planet Fitness was founded in 1992. It began franchising in 2003. Today, the company has 550 locations and 3.7 million members.
The company offers inexpensive gym membership fees of $10 or $19.99 per month, depending on the level of service desired, and has steadily expanded operations over the past three years, IBIS reports.
The combination of its low price with an accessible gym environment for gym novices is the company's sweet spot.
"We're the leader in the low-price category. We sort of invented the low price category in the gym business," says John Craig, in charge of brand development for Planet Fitness.
One way to instill that environment is with its "lunk alarm," Craig says.
The lunk alarm is a loud siren mounted to a wall that goes off if someone slams weights on the floor too hard. "We're really not for bodybuilders," Craig says. "We're kind of for people who want to exercise and not feel like they're in a high pressure atmosphere." The approach is visible throughout the gym, from its purple and yellow colors to the selection of the equipment and the gym's "vibe."
Planet Fitness gyms don't have the overhead that some full service gyms have: they don't provide group fitness classes, and there are no daycare options, swimming pools or racquet ball courts.
Get Started
Claim up to $26,000 per W2 Employee
Billions of dollars in funding available
Funds are available to U.S. Businesses NOW
This is not a loan. These tax credits do not need to be repaid
The ERC Program is currently open, but has been amended in the past. We recommend you claim yours before anything changes.
"We focus on the things that most people really want in a gym and we try to do those really well without building swimming pools that can make it a very intense and overhead-busy business," Craig says.
To be sure, its gyms are large. They tend to be anywhere from 17,000 to 25,000 square feet, so Planet Fitness needs to be sure that it's gaining the membership volume to support such large square footage.
"Combine the atmosphere with the $10-price point and you've got something, and we do," Craig says. "If you have thousands of members it can be a very profitable enterprise."
Planet Fitness' membership grew strongly during the recession, with some clubs signing up more than 1,000 new members each month in 2009, says IBISWorld, citing the International Health, Racquet and Sportsclub Association.
Planet Fitness is slated to have 600 gyms by the end of 2012.
"We started out on the East Coast, but now were sort of coast-to-coast. You can expect to see more expansion throughout the Midwest, the South and the West," Craig says. "We're clearly the fastest growing enterprise right now and I think we have the most profitable and best business model going."
2. Retro Fitness
Corporate locations: 4
Franchise fee: $69,000 per store
Investment: capped at $1.3 million per store
Monthly customer fee: $19.99
Retro movie buffs, this one's for you.
Founded in 2004, Retro Fitness boasts its low cost, yet high value concept offering members a full-service gym experience for just $19.99 a month.
"There's a lot of great things they can still do that they don't have to sacrifice if they went to a traditional low cost provider," founder Eric Casaburi says.
How is that possible? Casaburi says it's all in maximizing square footage, buying equipment in bulk, offering group classes on demand through touch-screen kiosks and adding additional "revenue centers" like a juice bar, personal training, tanning and onsite chiropractic services.
"I found a more efficient way to build a higher-end fitness center and pass the savings along to my customers," Casaburi says. "I was able to buy in bulk. We're able to negotiate better lease agreements."
"Most of the people that were offering [fitness] license or systems really weren't giving you the real total package. No one was doing that. I felt that alone would be a really big niche," he says.
RetroFitness currently has 85 locations in operation, with an additional 15 locations slated to open by the end of the year. The company projects 155 locations to be open or in the development pipeline by the end of 2013.
RetroFitness is already in 10 states, mainly New York and New Jersey, and Casaburi has a longer-term goal of opening more than 300 units by moving into markets such as Chicago, Dallas, Washington, D.C. and North Carolina, and continuing to ramp up in California.
Each RetroFitness location is equipped with a full service fitness center including 60 to 100 pieces of equipment supplied by leading manufacturers such as Life Fitness and Iron Grip. The gyms also have individualized LCD television monitors. And of course, each gym also offers members a "RetroTheatre," where members can work out in a darkened room on cardio machines while watching classic '80s movies (and current ones too).
Casaburi, who also founded Lets Yo! Yogurt last year, and plans to have 30 locations open by the end of 2013, says the fact that multiunit developers are expressing interest in the gym is a good sign.
"We know how to make money inside four walls and our serious investors see that," he says.
3. Snap Fitness
Corporate locations: 80
Franchise fee: $15,000 per store
Initial investment: maximum of $361,695
Monthly customer fee: $34.95 for the average single membership
Snap Fitness 24-hour fitness centers provide fast, convenient and affordable workouts in clean, comfortable locations close to home, the company says.
Founded in 2003 by Peter Taunton, Snap Fitness is growing quickly.
The company is adding between 15 and 20 clubs per month. The company is able to scale down costs by shrinking fitness club size and eliminating some amenities, such as swimming pools and racquetball courts. It currently has approximately 1,295 stores open today, with another 1,913 in development.
The company is also working on rolling out its newest idea, the Rolling Strong mobile gyms to accommodate the trucking community and those who travel frequently for business or vacation. Members pay $29.95 per month and can use any mobile or the bricks and mortar locations. (As of right now, all six Rolling Strong locations are corporately owned.)
Josh Schaubach, a franchisee in Yuma, Ariz., owned two Snap Fitness locations but recently sold them back to corporate and is using the money as an investment in more locations.
Schaubach says Snap approached him about purchasing the locations because the fitness centers were the most profitable in the company. While Schaubach didn't disclose the price, he did say it was the most ever paid for a Snap Fitness club.
In October he plans to open a Snap Fitness in El Centro, Calif. He also plans to open other non-West Coast stores.
A veteran in the fitness industry, Schaubach worked for several big box fitness clubs before deciding to go out on his own. He says he originally had planned to open his own gym, but found Snap Fitness met the values and amenities he wanted to give customers.
"At big box clubs there's many benefits … training is bar none. That's great, but in some way most gyms fail when someone walks into the club — they're just a dollar," he says.
"I created a business plan of what I was looking for. I wanted to have connection. I wanted the members to come in feel like they were part of a family, that we cared more about their health and well-being than just collecting their dues. [Snap] fit most of everything I needed," he says, with the support he needed in running his own business.
4. Title Boxing Club
Corporate locations: 1
Franchise fee: $34,900 for a single, $29,000 for two or more
Investment: $150,000, which includes working capital
Monthly customer fee: $59
John Rotche first heard of Title Boxing Club when its owners, retired pro-boxer Danny Campbell and now-CEO Tom Lyons, approached him for advice on how to best execute franchise plans for their boxing workout classes.
But Rotche, now the company's president and a veteran executive in the franchise industry, was won over by the idea after he hung out in a Title Boxing Club parking lot one day eyeing the parade of soccer moms wearing their Lululemon(LULU) yoga pants and sporting Title brand boxing gear as they went to class.
He realized that co-owners were on to something.
Campbell and Lyon opened their first club in 2008 in Overland Park, Kansas. Soon after they started to franchise but quickly decided to step back and make sure they knew what they were doing before they expanded.
They brought on Rotche full time. The company is on pace to have 500 clubs open or in development by the end of 2012 and 1,000 clubs in the U.S. and Canada by the end of 2013. The franchise eventually plans to expand internationally as well, given the strong awareness of the Title Boxing brand.
"What I liked about the business is it's not a fighting gym. Danny has always believed that boxing was one of the best workouts they can do. Imagine if we just take the training of boxing — take it from the bad part of town and open it up next to Target(TGT)and Bed, Bath and Beyond(BBBY) and so forth," Rotche says.
Another plus is that they were able to solidify a partnership with Title Boxing, the premiere manufacturer of boxing gear and products, to use its name and become a main distributor of its products.
Why won't Title Boxing Club just be one more fad? Rotche says it's not teaching people how to box, instead it's teaching members how to train like a boxer to be more fit.
"In the fitness industry right now you're seeing a big trend to group classes, group dynamics — people want to be part of a community. The days of going to the Gold's Gym and working out by yourself, that's going away. People are gravitating toward the yoga, the spinning, the Pilates — they're a lot more fun," Rotche says. "We don't compete with the gyms. In fact, we will open up right next door to a fitness concept," likening the training to a group-centered personal training session.
The model is working. With the manufacturer as a partner, franchisees are basically getting all the equipment at cost. The company is also laser focused so there isn't a lot of overhead to pay. Combine the low overhead, reoccurring revenue and small square footage per location, and franchisees are "blowing past" break even within a year of buying the franchise, Rotche says.
"We didn't invent boxing. All we've done is move it to the suburbs and the fact that we have the brand of Title behind us really gives us the strong competitive moat if you will," Rotche says. "It's a very simple business."
5. Anytime Fitness
Corporate locations: 15
Franchise fee: $26,999 for the first franchise
Investment: maximum of $354,000
Monthly customer fee: varies by club, average $39
Anytime Fitness prides itself on being the affordable investment option for franchisees looking to get into the fitness space. Launched in 2002, Anytime Fitness has nearly 2,000 24-hour fitness centers in 11 countries, with 279 of them opened in 2011 alone. The company has approximately 1.5 million members.
"Many businesses can grow quickly and other companies specialize in earning customer loyalty," CEO and co-founder Chuck Runyon recently said in a press release. "We take great pride in having accomplished both of those things simultaneously. We've done so by focusing first on the needs of busy people who simply want to lead a healthier lifestyle and then by providing our franchisees with the practical tools, technology and educational support to help members achieve their goals."
Franchisees' start-up costs range from $71,599 to $353,900, but unlike most franchisees, regardless of industry, Anytime Fitness franchisees don't pay monthly royalties. Instead they pay a flat $499 monthly payment to the company.
Franchisees also go through training and strong ongoing development programs. Each new franchisee is assigned to a team of consultants, honing in on development states from pre-sale to over five years to multiple club owners. As clubs progress, franchisees move from one team to another, according to a June interview with Runyon by Franchise Chatter.
What's notable about the company is the strong following it has among members, to the point where more than a few franchisees, members and even Runyon have Anytime tattoos (a little purple running man). One club owner even donated a kidney to a member, according to media reports. Anytime Fitness' Twitter account has more than 53,000 followers.
Runyon said in a contributed piece to Fast Company that obtaining that type of loyalty requires what he says is the four "P's": people, profit, play and purpose.
Franchise consultant Paul Segreto says the franchise stands out to him because, while it is a "no frills" operation, "their focus [is] on the best-of-the-best retail locations, with a key element of high visibility."
"Beyond just attracting potential clients, high visibility is important for safety for clients that choose to utilize the center in off-hours, Segreto adds. (Anytime Fitness is not a client of Segreto's.)
Are you ready for your running man tattoo?
This article was republished with permission from TheStreet.