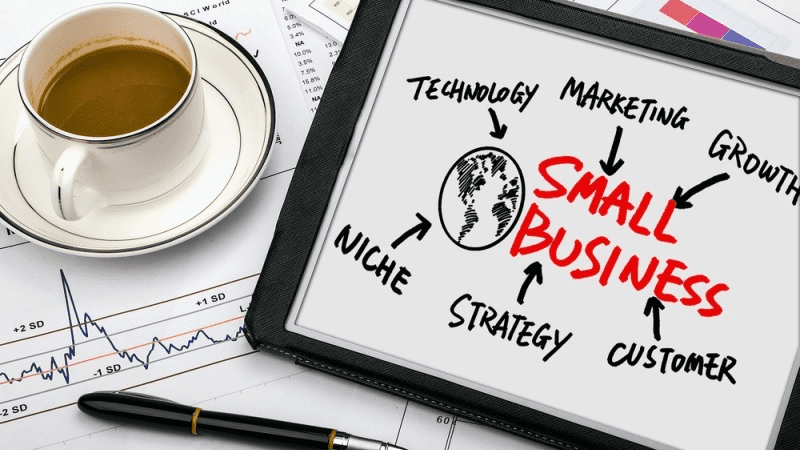 Looking at recent tech news, it's easy to get a feeling that innovation is reserved to tech giants, and small businesses are left out. However, many experts note that we live in the age of technological innovation and monopolization, and small companies have a sporting chance to change the rules of the game. 
In this article, we'll review the top 5 trends for small businesses and examine the potential issues that SMBs' owners may face – and most importantly, offer tangible solutions. 
Top emerging tech trends for small businesses
Gartner's research shows that American small businesses are quickly moving to the era of interconnected smart things. This means that now small businesses can implement smart technologies at a large scale. Not only can Artificial Intelligence and the Internet of Things give them a competitive advantage, but also these innovations should lie at the core of business strategy. 
To stand out from the competition, small business leaders have to find opportunities to implement the latest innovations as soon as they become widely available. The goal is to be among the first ones to bring new technology to the market. 
Machine Learning and AI
Even though Artificial Intelligence has been in active use for at least five years, it's still not sufficiently explored by small companies. Even big corporations aren't ambitious enough in AI implementation. They either reach to the stars, building a humanoid robot, or implement barely noticeable machine learning add-ons to existing software. 
In 2020, small business teams should integrate artificial intelligence technology into their business operations to take their businesses to the next level. Let's take a look at possible cost-effective AI-powered applications:
Business operations: AI can perform predictive analytics, identify risks, upgrade old equipment, and keep track of new inventory;

Customer Engagement: lead management, sales forecasting, client insights, content personalization, calculating conversion likelihood;

Service Quality: inquiry management, automated consults, appointment scheduling;

Talent Management: automated talent discovery, team onboarding, collecting team insights.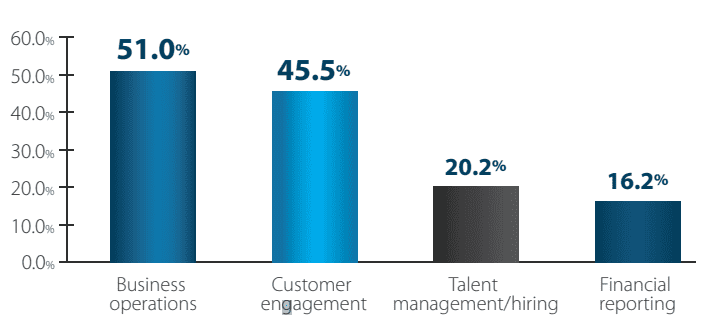 The implementation of AI starts with data management and customer research. You need to know how much information you have about your market and clients to identify pain points and ideate solutions. After the company has a clear idea of what features should be implemented, the development team can start gradually automating this functionality. 
Chatbot technology
24/7 customer support is no longer a selling point, but an urgently important customer need. Clients want businesses to be available at any moment, whenever there is a technical issue or an order problem. Answer speed is now a key factor of customer satisfaction, but the only problem – your team can't possibly do it all. 
Get Started
Claim up to $26,000 per W2 Employee
Billions of dollars in funding available
Funds are available to U.S. Businesses NOW
This is not a loan. These tax credits do not need to be repaid
The ERC Program is currently open, but has been amended in the past. We recommend you claim yours before anything changes.
What can chatbots provide to small businesses?
Fast customer support – chatbots can instantly process a customer request and provide a detailed answer.

Personalized marketing – conversational marketing is powered by user data; you can write custom messages, congratulate clients with birthdays, provide unique offers.

Team assistance – you can employ chatbots to support your team members and onboard new people;

Lead generation – a built-in website chatbot can be a turning conversion point, helping a customer fill out the contact form or provide more information about the company. 
Chatbots are no longer expensive to implement -you can use web platforms like FlowXO, Morph. ai, Chatfuel. Online platforms have free versions, but for long-term usage, you usually need to acquire a subscription – although these plans are relatively cheap.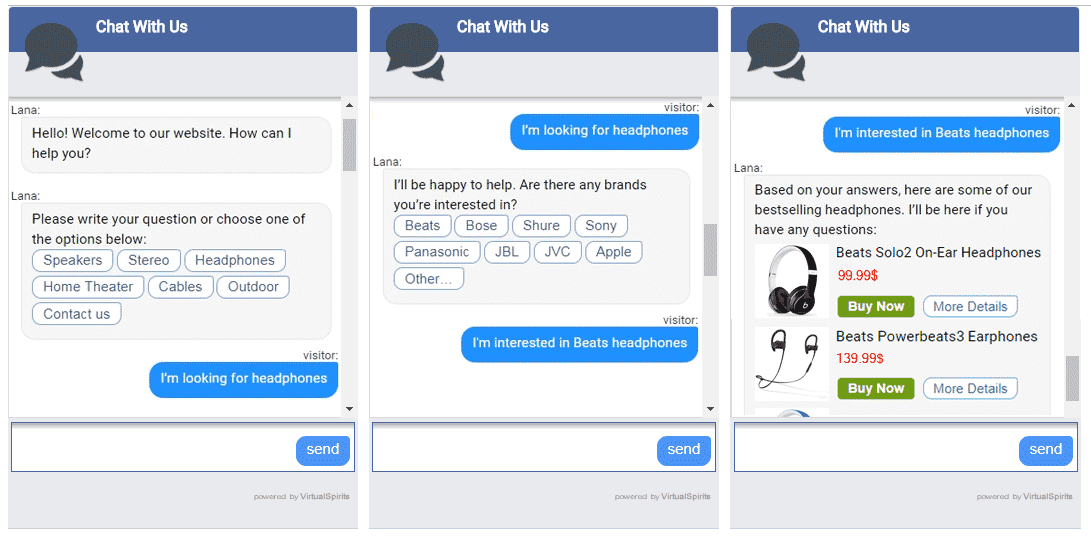 Big data
Because small businesses are faster than big corporations, they will especially benefit from big data and customer analytics. Sure, the amount of collected data is much smaller, compared to bigger competitors, but it's also faster to process and implement. 
Here are the main uses of big data for SMBs:
Customer analytics – you can analyze your clients' behavior on the website and social media to determine their interests, habits, and attitude to the company.

HR-monitoring – big data provide you with precise insights on your team's productivity, personal development,

team onboarding

. On top of that, you can collect insights from LinkedIn and recruitment platforms to look for new team members.

Generating personalized offers – small business often branch out as "brands with a face" – big data can help to strengthen this positioning by turning personal data into unique deals and offers;

Detecting market trends – big companies have entire departments working on research and analytics. You don't have this kind of resource, but big data can help you out by analyzing your development and changes – so you can draw general analogies out of these personal experiences.
The main data sources for big data implementation are social media and website statistics. You can start by downloading aggregators that analyze users' activities and generate reports. Then, once you have a well-organized data collection, you can use this data to develop new offers and cooperation frameworks.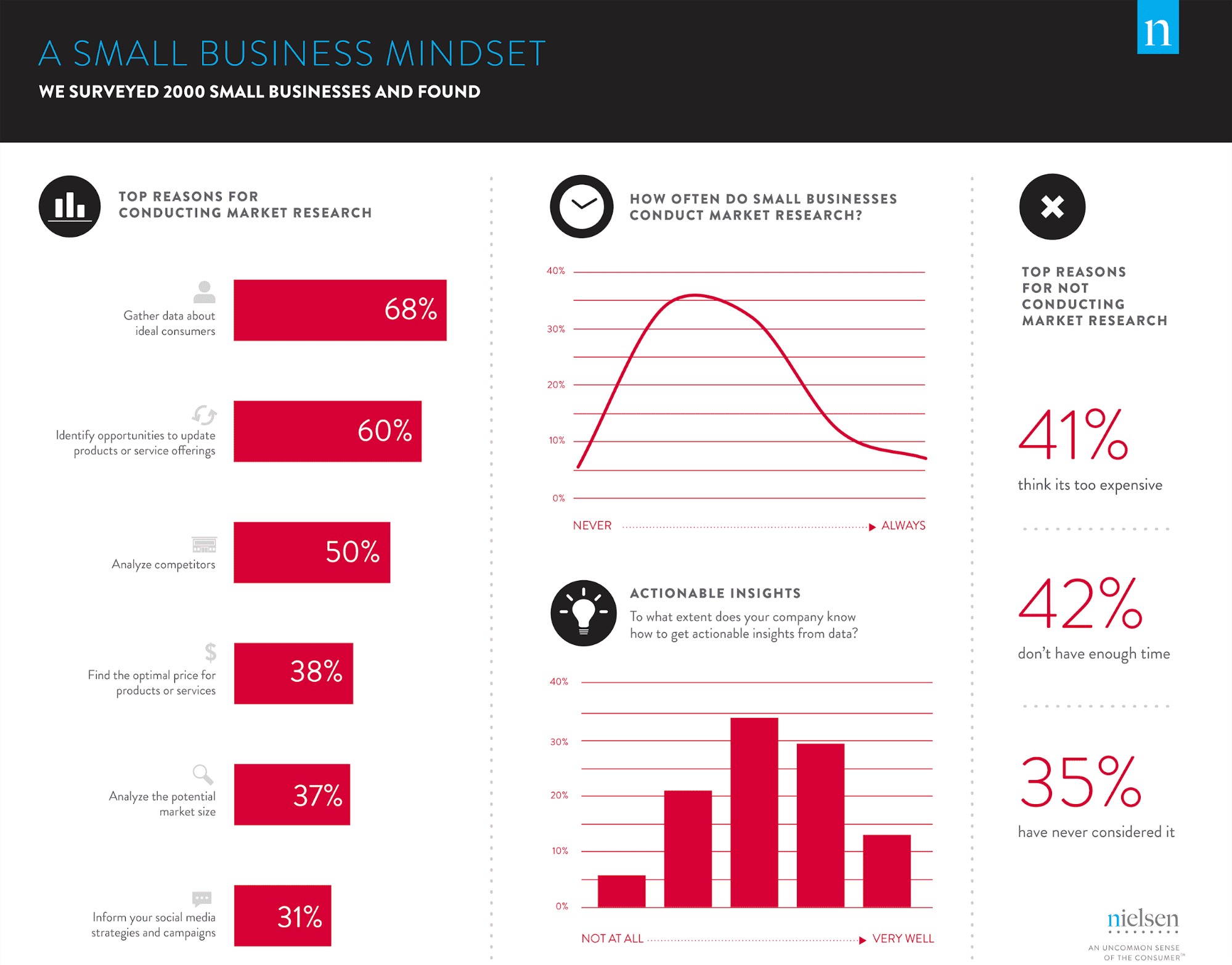 Cybersecurity
Even though we mostly see big companies like Uber or Equifax on data breach headlines, it doesn't mean that small businesses are immune. In fact, it's just the opposite – small companies are easy prey for hackers since they have mostly ignored data encryption and hashing practices. However, if big companies have enough resources to stay afloat after the attack, small businesses are forced to close.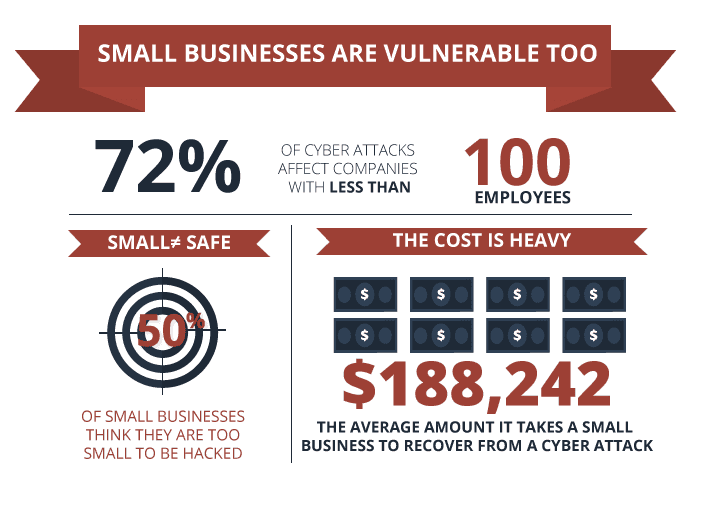 To prevent these issues, business owners have to consider reevaluating their security practices before they face problems that can be insolvable. Here are the easiest ways to do it:
Email security –  the company should provide employees with secure corporate accounts and establish a password system.

Secure password management – usual practices like storing combinations in text files have been compromised thousands of times; the solution is an encrypted password manager.

Security testing – you need to check the safety of your database and file servers, especially those that store clients' personal information.

Education – discussing the importance of best security practices with your team is a pillar to safe data management. 
Interesting enough, you don't need to use expensive tools or employ a team – the majority of these practices can be implemented within a day. We also recommend getting in touch with security experts for occasional consults – so you can regularly review your security standards. 
Investments in APIs
API, application programming interface, is a crucial investment for modern SMBs. To integrate rich functionality into your digital service, you need to come up with a custom integration – which is exactly what API is responsible for. 
Even the simplest feature done with the right API can revolutionize your digital product. If you provide users with an innovative way to interact with data and devices, you will have good chances of disrupting a market.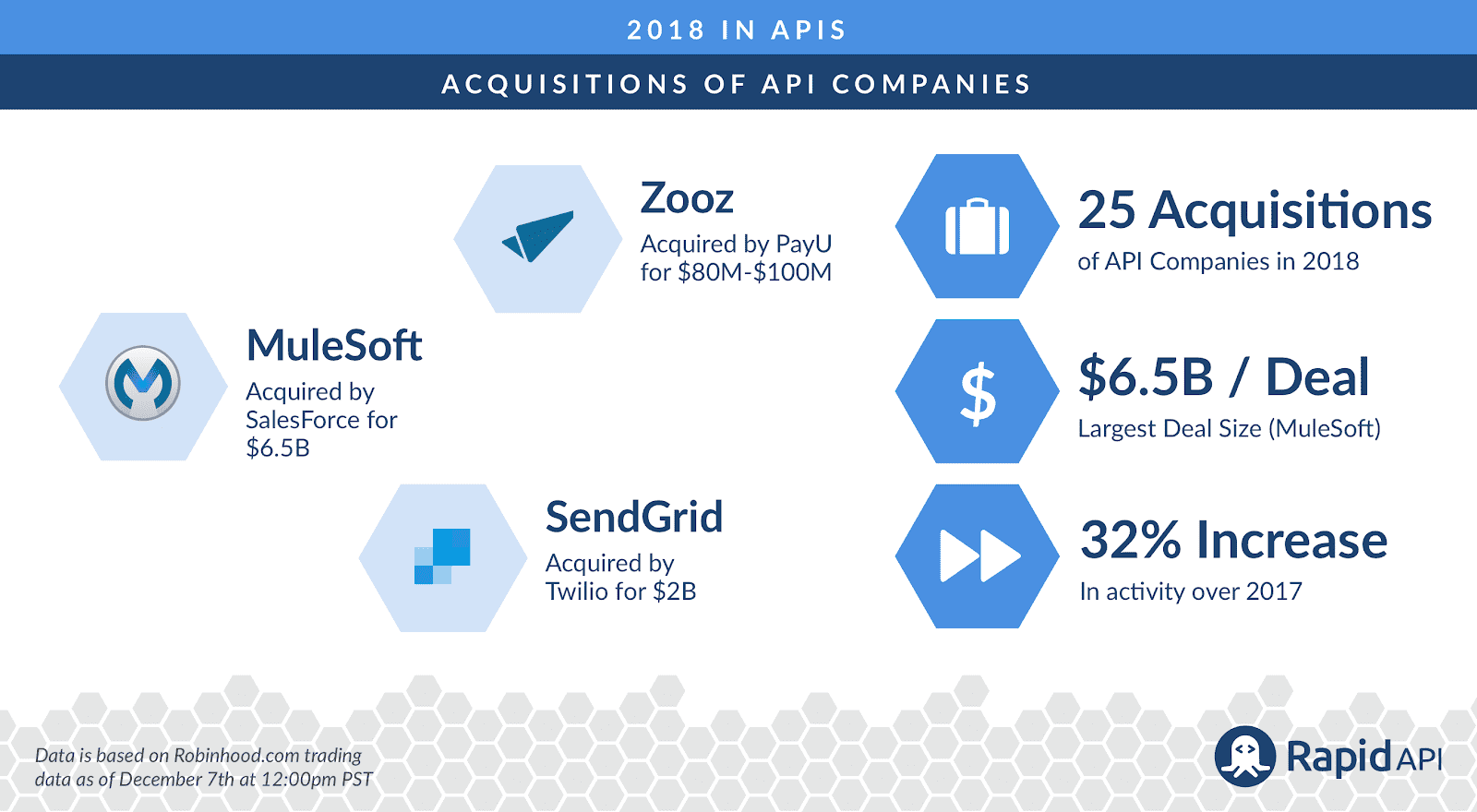 Using Open Source APIs or buying access to third-party ones can't possibly respond to your business needs as well. You have to adapt to the vision of another development team and figure out a way to connect your functionality. With a custom API, you tailor these features specifically for your company and clients. It's also cheaper to test and maintain – because you already know the code. 
The bottom line
Small businesses can easily compete with big market players if they know how to make the most out of their resources. For these companies, flexibility and speed are the priorities. Ideally, you should be already implementing innovation, while the big businesses are only discussing it. This agility is the main competitive advantage of small companies, and technology is the best way of leveraging it. So, the earlier you start to develop a new digital solution or implement disruptive technologies into your existing ones, the stronger your market position will be.

Author Bio
Alexey Kutsenko is the head of digital marketing of DDI Development Company. He is experienced in the development of the marketing strategy for companies in different industries. He knows how to do the right marketing and watches all current marketing and industry trends.