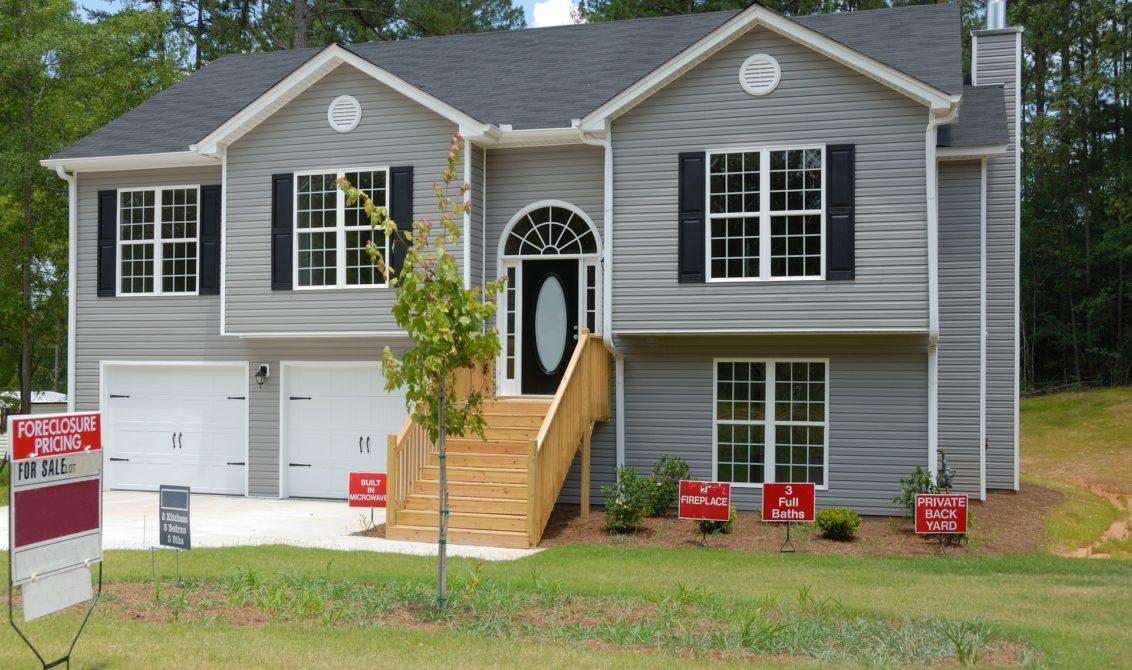 Let's face it; every real estate investor wants to maximize the value of their assets. If you own rental properties, it's in your best interest to do whatever you can to make them more appealing to prospective tenants, both to minimize the risk of the property being left vacant and to maximize the price you can get on the rental market.
Even if you began with a stunning newly constructed home, there would still be a need for renovations from time to time. No matter how well you maintain the house, issues will arise, and if you want to retain your tenants, you must address them as soon as possible.
With that in mind, here are the top seven improvements you can make to boost the value of your rental assets and bring home more profit.
1 – Lengthen The Life Of Your HVAC Unit And Add Popular Amenities
Air Conditioning
In the warmer parts of the world, the overall valuation of your property and the rental price it will fetch on the market are both influenced by the quality and condition of your HVAC system. People want to live in a functional and comfortable home, particularly if it is in an area where air conditioning is needed during the summer months. As the owner, you should understand this and do what you can to offer an air conditioning service to your tenants, including maintenance, repairs, and upgrades (if necessary).
Dishwasher
Following on from the previous point, having the right appliances in your house is pretty much a necessity these days. Renting out a property with all of the essential appliances will greatly increase your chance of finding a tenant (and at a higher price). After all, people pay for convenience.
Storage Space
Storage space is essential in your property. People do not want to live in a cluttered space as they can get messy quickly, and it doesn't exactly provide the most comfortable living experience. As the property owner, it's only right that you provide adequate storage space for your tenants. This doesn't have to be extensive, but a little will go a long way. Things like wardrobes, cupboards, shelves, kitchen cabinets, and even opening up your attic will drastically improve the living condition for your tenants.
Washer And Dryer Units
For all the points listed above, you should look to install washer and dryer units in your property. These are basic essentials that almost every rental property comes with these days, and if your home doesn't have them, you may lose out to your competition.
Get Started
Claim up to $26,000 per W2 Employee
Billions of dollars in funding available
Funds are available to U.S. Businesses NOW
This is not a loan. These tax credits do not need to be repaid
The ERC Program is currently open, but has been amended in the past. We recommend you claim yours before anything changes.
2 – Replace Interior And Exterior Doors
One of the most important things you must do as a landlord is to show prospective tenants that your rental property looks fresh and inviting. One of the best ways you can do this is to replace the interior and exterior doors, especially if you haven't done so for a long time. This includes taking the time to remodel your property's kitchen cabinets, replacing the cabinet doors, and maybe even giving them a fresh paint job.
As for your front door, make sure you choose a material that is durable that can withstand the elements (while still looking great).
3 – Installing New Flooring Can Be A Good Idea
Sometimes, you have to spend money to make money. It's your job as a real estate investor to figure out the smartest place to spend your money and where you will find the best return on your investment.
One great place to invest your cash is on new floors, especially if you have carpet. You see, as a landlord, the dream scenario is to have a property that looks great, is durable, and easy to clean. Unfortunately, carpet is none of those things. Even though a carpet may look comfortable and cozy, it can stain easily, hold dirt (especially pet hair), and will start to smell if you don't get it professionally cleaned.
On the other hand, wood flooring is ideal for most rental properties. It's durable, dirt can be wiped up with ease, and there is no need to hire a professional cleaner when finding new tenants. Even though it can be expensive to install, it may save you more money and help attract more tenants in the long run.
4 – Add A Fresh Coat Of Paint And Update Easy Fixes
Adding a fresh coat of paint is a great way to improve the aesthetics of your property without spending a lot of money. If you're capable, you can even do the job yourself. This means your only cost is the paint itself, which can make painting one of the highest return on investment improvements you could ever make.
A fresh coat of paint can transform an entire space, covering up scuff marks, tired walls, grease marks, and will help to bring out the best features of your room if done right. Don't forget to use neutral colors that will stand the test of time. This means staying away from wacky trends that are in fashion now because, in a few years, you will have to do the whole job again.
5 – Curb Appeal: First Impression Matters
According to a 2018 NAR study, 94% of realtors suggest curb appeal improvements to sellers, but why is that? Well, just as we make quick judgments on the people we meet, we also do the same with properties. A large percentage of potential tenants will already decide whether or not they like a house based on the curb appeal (the exterior features and how it looks from the outside). Here are a few cheap ways to improve your curb appeal:
Remove trash and debris from the outside area
Refresh your front door
Clean your windows
Make sure your garden is well-kempt
Consider a fresh paint job
6 – Upgrade Your Property's Landscape
Well-thought-out landscaping upgrades are a great way of improving your rental property's appeal. On top of this, it can also drastically increase the overall value of your property, which can land you a pretty penny if you ever get round to selling it.
Furthermore, landscaping the garden keeps it low-maintenance and cost-effective because neither you nor the occupant needs to put in a lot of effort to keep it looking great. Remember, you want to make your life as a landlord as simple as possible while also leaving your property looking beautiful, and a well-designed landscape scheme will increase the appeal of your property, improve the quality of tenants, and help you command higher rents.
7 – Know Your Competition
Last but not least, it's always a good idea to keep an eye on your competition. This way, you can understand how the rental market functions in your area and what the norm is when it comes to pricing and interior design trends.
If you consider the local market, you will begin to get a clearer view of your property's strengths and weaknesses, which can help you determine what needs to be improved and what should be prioritized. This gives you a great chance to differentiate your rental property from your competition so you can make it stand out from the crowd. This will attract more potential tenants, and as a result, you can command a higher rental price.