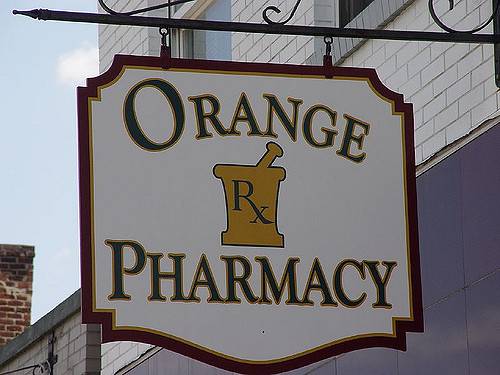 There are common considerations when buying a business that span all industries. While drug stores and pharmacies share many of these, there are also factors that are completely unique to this particular business. Most of these have to do with the nature of the business and the licenses and regulations required to handle and dispense medicines and controlled substances.
Understanding those requirements and making sure that you will be able to properly manage them is arguably the most important consideration if you've settled on this as your business opportunity of choice:
1. It's a sustainable business
Overall, drug store and pharmacy ownership is attractive because it offers owners a sustainable business model. Pharmacies make the list of businesses that are largely unaffected by economic downturns. There is always a demand for these services and products.
2. The human element is key
Drugstore ownership is also attractive because of the human element. To be successful in your endeavors, you'll have to be customer focused and you must operate your business ethically and fairly if you hope to promote customer loyalty. If you're not a people person, you will not succeed in this business unless you can assemble the right team underneath you that allows you to operate as a hands-off owner.
3. Will you buy a franchise or independently owned store?
You probably already know that there are two options to ownership: buying a franchise, or buying an independent location or chain of locations. While these will be very different businesses, the criteria for success in each are actually quite similar. No matter which path to ownership you choose, customer service and experience will be the crux of your business. The primary difference will be how you scale these necessary skill sets depending on the size of the drug store you choose.
If you're on the fence about which opportunity is right for you, there are a couple of things to note. Buying a franchise can offer you immediate entry into a drug store with an established reputation and business model. This can be a great option if you're looking for quick and positive results.
Get Started
Claim up to $26,000 per W2 Employee
Billions of dollars in funding available
Funds are available to U.S. Businesses NOW
This is not a loan. These tax credits do not need to be repaid
The ERC Program is currently open, but has been amended in the past. We recommend you claim yours before anything changes.
Buying an independently owned store has its advantages too, including a smaller customer base that can be more personally rewarding and theoretically easier to serve. If you're very passionate about the personal relationship aspects of owning a drug store then a smaller, non-chain store may be better suited to you.
Furthermore, research shows that a majority of people prefer independent drug stores. Independent drug stores score highest in every area of customer service. Ninety percent of shoppers at independent drugstores rated their pharmacy as excellent or very good on speed, accuracy, courtesy, helpfulness and pharmacists knowledge.
4. History matters
The history associated with a drugstore matters a lot to many customers. To many people, the older the drug store, the more trusted. This is particularly true in smaller towns and cities. Even in larger areas, many people flock to those more well-established chains based on history and reputation. For example, Walgreens was established more than 115 years ago and is therefore one of the most well-known and trusted large pharmacy chains.
5. You'll need to assemble a team to help you succeed
No successful business owner truly does it alone, and this certainly holds true in the drugstore business. You will need to have a team of trusted professional advisors that can help you navigate the purchase process and the ongoing elements of the business in which you are not an expert once you take it over. This could include a business broker to help you find available drugstores for sale, an accountant, an attorney, and a financial advisor.  A financial advisor will be key from day one in helping you evaluate financing options through local banks, associations, suppliers and distributors.
An insurance agent will also be a key player in the drugstore owner's arsenal. You will need an agent to identify the various insurance policies and protections you will need in order to minimize your risk. Your insurance needs to cover you for liability and for pharmacy malpractice.
6. You have to understand the investment required
Buying a pharmacy is a major investment and can carry a more substantial upfront cost than some other businesses. You will need between 20 and 40 percent down on the purchase and if your bank will not fund the entire purchase price, you need to know how and if you can make up the difference.
Keep in mind that seller financing options also exist. Although many pharmacy sales are cash, some sellers will finance typically for a term of 3 to 7 years with interest just a percent or two over the prime rate.
7. Location matters
While this rings true for many businesses, drugstores are truly a neighborhood-driven business. Where you buy can make all the difference in your success. Consider the local economic outlook and the competition before making a final purchasing decision. If you're totally unfamiliar with the area, consult local real estate resources.
Considering all of these things will help you to identify the drugstore ownership opportunity that is truly right for you and set you up for the best chance at success and profitability.
Author Bio
By Bruce Hakutizwi, USA and International Accounts Manager for BusinessesForSale.com, the world's largest online marketplace for buying and selling small and medium size businesses.  Bruce has over 7 years' experience working within the US business transfer marketplace connecting buyers and sellers.