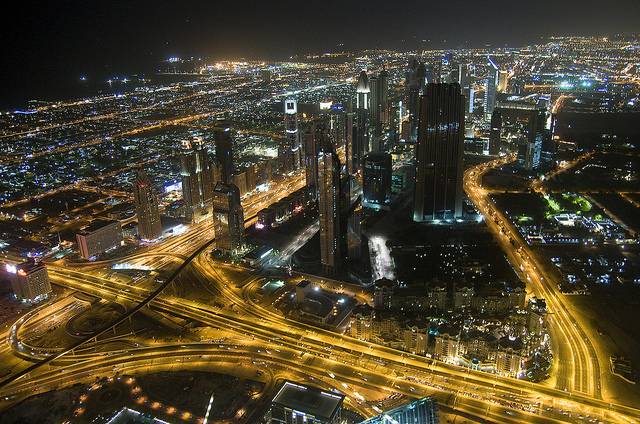 Despite a small drop in the last 12 months, Dubai real estate remains a popular choice with foreign investors. In the first three quarters of 2018, a total of Dh162 billion ($44.1 billion) in property changed hands, according to the Dubai Land Department (DLD). Of this, 18.5% was bought by foreign investors, which is an extremely high figure compared to most countries.
Dubai has been a popular choice with foreign property investors since the UAE government opened up investment to overseas buyers in 2002. Since then, the market exploded, thanks to the city's status as a regional economic powerhouse, a large number of employment opportunities for foreigners, and the attractive lifestyle which Dubai offers to expats. The market has slowed somewhat in recent years, but as these figures show, foreign investors continue to be enthusiastic about buying real estate in Dubai.
So which nationalities are the major investors in Dubai real estate?
Jordanians
Jordan nationals were responsible for 0.9% of all real estate transactions in 2018, making them the fifth largest foreign group to invest in Dubai property that year. In total, the property they bought was worth Dh1.5 billion ($410 million).
The UAE's regional neighbours have been gaining interest in Dubai in recent years. Along with investors from other countries, they have been attracted by a number of recent legal changes in the UAE which have made property investment and setting up a business in the country more attractive. These moves include the 2016 Bankruptcy Law which clarified and modernized Dubai's insolvency laws, and laws allowing foreign equity ownership of up to 100% onshore UAE companies in certain industries (previous laws mandated minimum local ownership of 51%).
The Chinese
The fourth largest group of foreign nationals to invest in Dubai real estate in 2018 was the Chinese. This is certainly part of a global trend, which is seeing the emerging wealthy class in China turn their interest overseas and invest in properties, projects and business all over the world. In 2018, Chinese investors spent Dh1.7 billion ($460 million) on real estate in Dubai, making up 1% of all property transactions in the market.
There has been a growing appetite among the Chinese for Dubai real estate in recent years, with the number of Chinese people living in Dubai increasing by 53% over the last five years.  This is associated with an increase of Chinese businesses operating in the UAE, and by consequence they bring Chinese nationals to work there. The UAE Government is fostering this trend by introducing a number of policies to encourage the Chinese to come to live in Dubai, as well as open businesses here. These policies include listing Chinese as the third major language in a large number of schools, and the development of a massive Chinatown in the Dubai Creek Harbour district.
Get Started
Claim up to $26,000 per W2 Employee
Billions of dollars in funding available
Funds are available to U.S. Businesses NOW
This is not a loan. These tax credits do not need to be repaid
The ERC Program is currently open, but has been amended in the past. We recommend you claim yours before anything changes.
Pakistanis
The next largest group of foreign investors in Dubai last year were Pakistani nationals. This nationality spent a total of Dh2.8 billion ($760 million) on Dubai real estate that period, making nearly 2% of all real estate deals.
Together with the Chinese, the Pakistanis knocked Saudi Arabian nationals out of the top 5 nationalities investing in Dubai in 2018. The previous year, the Saudis had been the 3rdlargest group of foreign investors in the city, but last year were hindered by weak oil prices.
The British
British investors came in as the second largest group of foreign investors in Dubai in 2018, representing 2.7% of all real estate sales by spending Dh4.3 billion ($1.17 billion).
Part of the reason for the strong British interest in Dubai is probably linked to events at home, as uncertainty related to Brexit has caused reluctance of many to invest in the local UK market. This has undoubtedly led some investors to turn their interest overseas.
Indian Nationals
The largest group of foreign investors in Dubai by far were Indian nationals. This group represented 6.7% of all real estate transactions, with a total spend of Dh 10.8 billion ($2.94 billion). Indians have long been strong investors in the Dubai real estate market. In 2017 they also ranked at the top foreign group investing in property in the city, investing Dh 15.8 billion that year.
The drop from 2017 to 2018 probably reflects the general downward trend of the market, rather than a waning interest from Indian nationals. Property prices fell slightly from 2017 to 2018 as investor confidence weakened slightly. This is largely due to an oversupply in the rental market meaning that rental demand has weakened, and some investors have seen the return on their investment weaken. However, both rental demand and the property market in general are expected to firm up again in 2020.
Author Bio
Remya Menon is editor at Bayut, Dubai's largest real estate portal. Follow at https://twitter.com/bayut