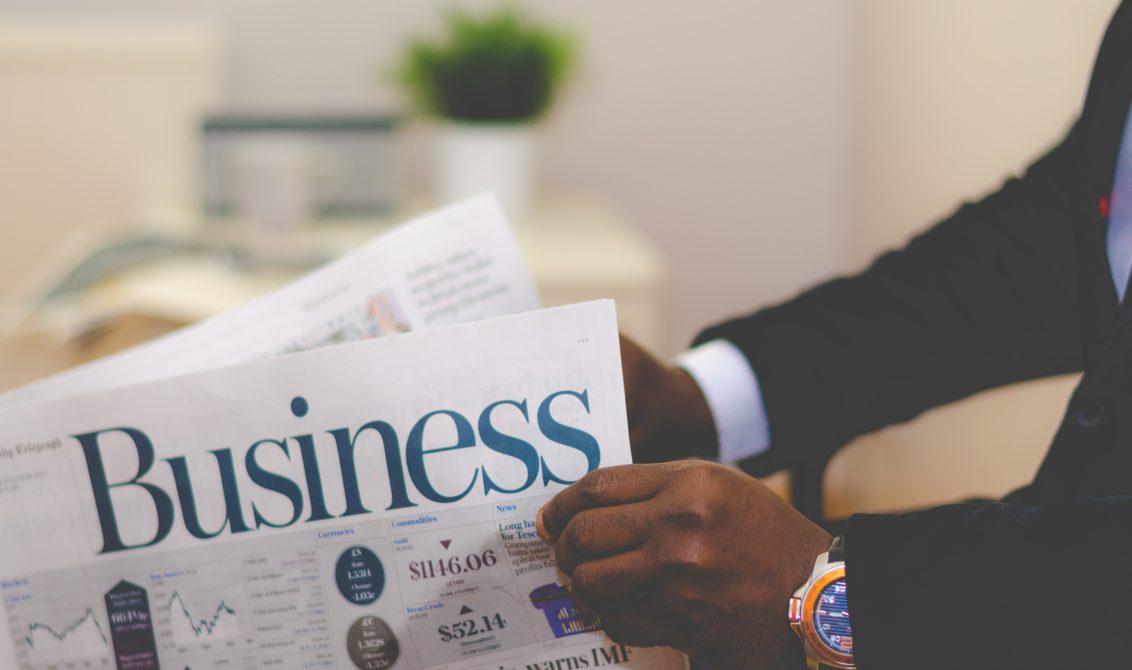 We're living in the midst of the Fourth Industrial Revolution, a digital revolution in which data and content are proliferating at unprecedented speed – an information revolution yielding such a plurality of views that it is becoming increasingly difficult to penetrate and convince target audiences.
Global brands and corporations are having to adapt to these trends, all of which puts a premium on lucid and powerful writing – writing that stands out in a crowd. There might be a lot of free content out there, but all that does is serve to reinforce the need for good writers who can cut through the noise and offer readers a safe haven. This is good news because it means that if you are committed to working hard to refine your craft, there is every chance that you could earn decent money doing what you love.
Almost all professions require some degree of writing skill, whether the ability is needed to create complex reports or to write well-composed and grammatically correct emails to clients that get the required message across without ambiguity. Good writing must communicate its message clearly, and where appropriate it should influence or persuade a reader with relevant facts and intelligent observations. Successful writing should also fully engage the reader so that the piece is read from start to finish.
Sound working knowledge of syntax and punctuation is essential, although it is often something that even experienced writers fail to get right 100% of the time. Those basic writing skills are, however, abilities that can be developed and polished over time along with the development of a personal writing style.
If you're looking to freelance for corporates or to write crisp prose in-house for a major charity, here are a few helpful tips to make your writing sparkle.
Buy William Strunk Jr's The Elements of Style
Stephen King, the world-renowned novelist, wrote in his own book on the art of writing, On Writing, that every aspiring writer should read The Elements of Style.
The book, written by William Strunk Jr, is short and succinct, and neatly breaks down not only the nine key components in speech, but also the pitfalls to avoid when using them.
Get Started
Claim up to $26,000 per W2 Employee
Billions of dollars in funding available
Funds are available to U.S. Businesses NOW
This is not a loan. These tax credits do not need to be repaid
The ERC Program is currently open, but has been amended in the past. We recommend you claim yours before anything changes.
It even summarizes the advice of the great George Orwell, who famously said: "Never use a long word when a short one will do," and "If it is possible to cut a word out, always cut it out."
We've read Animal Farm, a classic novel written by Orwell, which is so superbly simple in its style that we'd suggest listening to what the man has to say on the craft of writing.
If you want the confidence to construct grammar properly and to write speeches for senior corporate executives who will expect your words to flow beautifully, there really is nowhere better to start than with The Elements of Style.
Read more
It seems counter-intuitive to tell someone who is trying to make the time to write more – perhaps by freelancing to build up their CV – that the first thing they should do is set down their keyboard and spend more time reading. But this is such a valuable lesson because actively reading the works of great writers – studying their syntax and use of vocabulary – makes us better writers in the process.
We learn tricks about rhythm; how to make sentences more sophisticated through the use of semi-colons; and ultimately master our own craft in exactly the same way that everyone else masters theirs – by copying others.
If you're trying to become a better business writer, then spend some time reading high-quality journalism in the broadsheets. Not only will this enable you to improve your grammar, but you will also learn about finance, commerce and economics in a way that boosts your comprehension of the business world and distills complex topics with greater ease.
You don't need to have an MBA to write fluently on business, but there are 'pocket MBAs' out there for you to read – books that explain key concepts succinctly and without the need for multi-thousand-dollar post-graduate degrees. These will help to ensure that you know what you're writing about.
Read widely
This tip is linked to Tip 2. The point is to avoid boxing yourself in with one genre or style of writing. In just the same way that great musicians take the time to listen to a variety of different genres, great business writers should take themselves out of their comfort zone.
We've already mentioned the broadsheets and business textbooks that will help you debunk the jargon, but what about blogs and novels, and serious magazines such as The Economist? The more widely you read, the easier it is to generate your own distinctive style.
Of course, there will come a point when you're so tired of all this reading that you just want to zone out and do something fun, without the pressure of having to learn. That's where Netflix comes in, or websites such as this one, which takes you to some great online gambling and gaming sites that will help you to decompress after all the hard work.
Business writing can seem daunting at first – how to describe a complex topic or to capture the argument of a busy senior executive who only has 10 minutes to brief you on the essay they expect you to write for them.
The overall message here is to invest in the skill of writing – invest in your capacity to become a better writer so that when the time comes, you're well-prepared to take on these tricky assignments.
Being able to write well is still a really important skill, and ever more so given the Fourth Industrial Revolution. As we've set out in this piece, it all starts with taking the time to read.
If at times you feel dissatisfied with your writing, remember that the great American writer, Ernest Hemingway once said: "We are all apprentices in a craft where no one ever becomes a master."