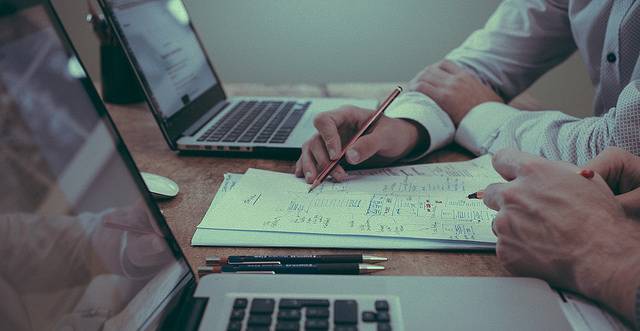 What's the role of a business plan? The answer isn't as straightforward as you might think. Though most entrepreneurs develop business plans primarily to communicate with potential partners and investors, the uses of a business plan are actually more numerous. For example, you can use your business plan to ensure that all the members of your management team are on the same page, aligned to the same principles and objectives.
And it's not just members of the management team. Business plans can also help you communicate better with members of the Board of Directors, and other key company stakeholders.
Ensuring a Complete Business Plan
Ideally, you'll have a business plan so thorough and so precise that, when questions arise, everyone involved with your company can point back to that business plan to receive some guidance, some sense of how to proceed. Whether it's a question about financial basics, product development, leadership structures, or marketing, a business plan should offer clarity.
Get Started
Claim up to $26,000 per W2 Employee
Billions of dollars in funding available
Funds are available to U.S. Businesses NOW
This is not a loan. These tax credits do not need to be repaid
The ERC Program is currently open, but has been amended in the past. We recommend you claim yours before anything changes.
How, though, can your company ensure a business plan that's sufficiently robust? Here are a few basic strategies we'd offer.
Before you do anything else, you should gather feedback from the stakeholders. Managers, members of the Board—everyone who's going to be directly impacted should be interviewed, given a chance to weigh in and to provide feedback.

Once that round of interviews is complete, appoint someone to be the point person; whether you're preparing the business plan within your company or bringing in an outside consultant, you'll need one person to be at the center.

Prepare a first draft of the business plan, and distribute it to everyone involved. Note that, at this point, you probably shouldn't be attempting serious financial forecasting. The goal right now is to jot down some basics, then request feedback and possible avenues for revision.

Using the feedback provided, prepare a second draft of the business plan. Then, ask your point person to provide any additional feedback or insight, based on his/her discussions with the parties involved.

Through one more round of revisions, you should end up with a basic business plan that achieves a consensus—and from there, you'll be ready to get down into the financial nitty-gritty. But that's a topic for another day!
Communicating with Your Team
Notice how the business plan doesn't merely offer you a reference point for any disagreements that come up later. Even the process of making the business plan can serve as a catalyst for communication between you and your key collaborators.
That's a big part of what makes this valuable—not just the final product, but the process itself. As you set out to develop a business plan, bear in mind how much it can help facilitate communication among all the key players in your company.
Author Bio
Established in 2001, Cayenne Business Consulting is an established leader in developing business plans, pitch decks, and financial models for entrepreneurs preparing to raise capital from venture capitalists, angel investors, and lenders. The company has served over 1,900 clients worldwide.