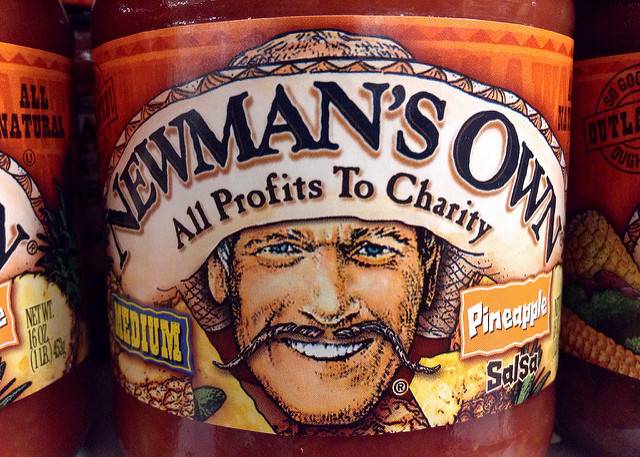 Your business doesn't need to be associated with a social or environmental cause in order to generate sales. If people need or want your products, they'll make a purchase even when you don't take a definitive stand for a cause. However, it's difficult to gain loyalty that way because the only leverage you have is with your products.
You can earn loyalty from some customers by making the best product on the market, but when a better product comes along, they might jump ship. Standing for a cause will earn you undying loyalty from customers who share in supporting that cause. Even if your product isn't the best on the market, those customers will still choose you because of what you stand for.
Brand loyalty hinges on reputation and consistency. Sometimes in order to gain fierce brand loyalty, you have to build a reputation outside the box.
Being a diplomat won't always get you respect
If you really don't have a stance on socio-political issues, then you don't have anything to worry about. However, if you do have a stance but you pretend not to, some of your customers will be upset if they find out you've hidden your views. Especially if you've implied or explicitly stated neutrality.
Respect is earned through transparency. It's respectable to make your stand known and have people choose to do business elsewhere. It's not respectable to hide your stand and pretend you don't have an opinion. The impact of hiding your stand is far greater than simply being honest about it. People will feel deceived.
Generate loyalty by passively supporting a cause
Get Started
Claim up to $26,000 per W2 Employee
Billions of dollars in funding available
Funds are available to U.S. Businesses NOW
This is not a loan. These tax credits do not need to be repaid
The ERC Program is currently open, but has been amended in the past. We recommend you claim yours before anything changes.
You don't need to become an activist to support a cause you believe in. Most businesses take a passive approach to supporting causes by donating a portion of their profits to a charity or organization. The Newman's Own Foundation donates all proceeds to charity. There's probably a better spaghetti sauce out there, but for many, it's a difficult opportunity to pass up.
Other businesses make direct donations of goods, but still don't actively participate in activities associated with the cause. For most customers, a passive approach is enough to establish certainty of your commitment.
For instance, say a cancer survivor wants to buy a cup of coffee. They can choose to buy from a popular chain, or from a business that donates 1% of its profits to cancer research. Chances are, they'll buy from the business that donates, and if the coffee's good they'll be back.
Advertise on cause-specific platforms
Another way to passively support a cause is to advertise on cause-specific platforms. For instance, many businesses turn to social media influencers for promotion. The influencers run short ads on their YouTube videos, put banners on their websites, and sometimes write product reviews and endorsements.
These influencers are ideal because they pull some heavy weight with their fans. They're one of the most effective and efficient marketing tools for customer acquisition. The facts are, word of mouth works and customers trust recommendations made by their favorite influencers.
Just one caution. Make sure to follow the Federal Trade Commission's guidelines for endorsements. According to North American Bancard, 48% of businesses "sometimes" or "never" require their social media influencers to identify their endorsements. This can get you in big trouble. Always instruct your social media influencers to reveal their connection with your brand.
Don't rule out taking a controversial stand
You might be afraid to take a stand on some of the more controversial issues that involve religion and politics, and that's okay. However, being transparent about your stance on controversial issues does have benefits. For example, you won't have to worry about customers feeling deceived if they discover your personal affiliations. You'll also see increased sales among certain demographics that agree with your stance.
A Qualtrics study revealed Americans to be 8.1% more likely to buy from a company that shares their values, and 8.4% less likely to buy from a business that doesn't.
Diving deeper into the Qualtrics study, they found that people between 18-25 years, and 26-35 years are most likely to demonstrate increased attention to purchasing from a company that shares their own values. The 56 and older age group, however, was 16.2% more likely to avoid purchasing from a company that doesn't align with their views.
Consider your market before taking a stand
The Qualtrics data suggests that older customers (56+) are more likely to be influenced in a negative way by brands that align with views they disagree with. Not all brands need to take a stance on something controversial. If your target audience is 56+, you may want to keep it light.
Certain issues polarize buying behavior more than others, and some brands are better off removed from controversy all together. It's important to thoroughly consider your target audience before making the decision.