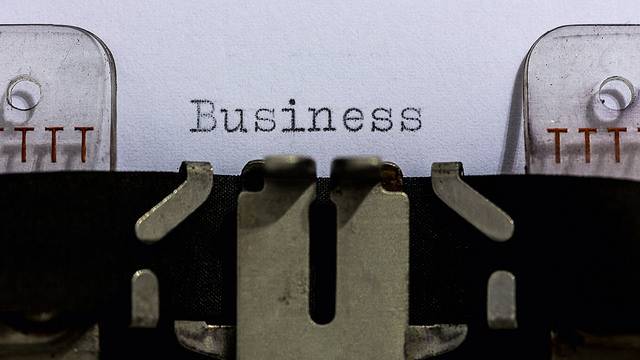 Most people think success in business begins and ends with how they run their business. The truth is, success in any area of life begins and ends with you.
There's truth in the saying, "How you do something is how you do everything." If your personal life is disorganized and your house is a mess, your business probably is, too. You might have a maid to clean the office, and a team of people who make you look good, but it could be chaos behind the scenes.
If you choose to sell your business in the future, you'll have to be highly organized if you want the transaction to be smooth. Potential buyers will want to know they'll be able to access financial records and account information without any trouble.
If you're trying to organize your business and can't seem to make any progress, try organizing your personal life from the ground up. You can't be successful in business if you're living in perpetual disorganization. Here's how to make the switch:
Thoroughly clean out your car and give it a good wash
Every space you spend time in should be clean and organized, and your car is no exception. You spend more time in your car than you think.
If your car is full of trash, old coffee cups, spills, crumbs, and "stuff," it's time to clean it out. Take your car to the car wash and have it thoroughly cleaned inside and out. You don't need to buy a full detail package, but if you have the funds, do it. Treat your car like you would treat yourself to a new outfit.
Even if it takes all day, this simple task will provide a clean, organized space for you. Your mind will be clear and uncluttered.
Get Started
Claim up to $26,000 per W2 Employee
Billions of dollars in funding available
Funds are available to U.S. Businesses NOW
This is not a loan. These tax credits do not need to be repaid
The ERC Program is currently open, but has been amended in the past. We recommend you claim yours before anything changes.
Remove the clutter from your physical space
This is especially important for people who work from home. When your work environment is also your home environment, it's extra important to keep it clean and free of clutter. You may not think clutter is distracting, but according to science, it is.
Researchers from the Princeton University Neuroscience Institute conducted a study on how clutter affects concentration and the ability to process information. They concluded, "Multiple stimuli present in the visual field at the same time compete for neural representation by mutually suppressing their evoked activity throughout the visual cortex, providing a neural correlate for the limited processing capacity of the visual system."
In other words, clutter restricts your ability to focus and limits your brain's capacity to process information.
All those tchotchkes sitting on your desk aren't helping you develop a killer USP. Those piles of books and papers aren't contributing to your marketing plan, either. The "pile it here, pile it there" approach is literally killing your productivity.
What if the clutter is your product?
If your business requires being able to access large quantities of products or supplies, your brain will still register it as clutter if it's in your working space.
Instead of battling your brain to exhaustion, get a storage unit and organize it to the max. Get some high-quality steel shelving and whatever bins or boxes you'll need to access your supplies. Having a separate space to fill your orders will support your organizational goals.
Many people use their storage units to fill orders and box them up to ship. You have to drive to the post office anyway, right?
Let go of reasons and just do it
You probably have a good reason for not getting organized. Maybe you need the right tools, or you don't know where to start. Perhaps you can't find enough motivation, or you don't have the time.
We've all been there, and of course, we're all short on time with our busy schedules and responsibilities. However, if you want to get organized, you just have to do it. Start wherever you are with whatever you have. Don't wait for the right time, your day off, or the right tools – they may never come.
Even spending fifteen minutes each day doing small tasks will put you further ahead in the game than doing nothing. Incremental progress always leads to the final result. After all, Rome wasn't built in a day.
Systems and techniques to organize your business will only work for you when your habit is to be organized. If you want to breed success in your business, organizing your life will create the foundation you need.