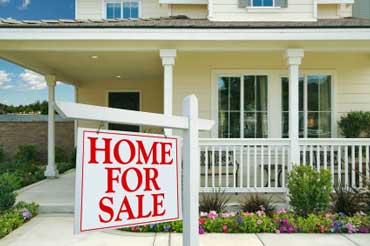 As a property owner, you might have asked yourself at one point whether it's time to sell your investment property. But knowing the right time to sell your property for other investments and asset classes that generate quicker and greater returns isn't that straightforward. This is because you don't want to sell your property only to regret your decision later after a boom, which may mean missing out on capital growth.
Therefore, your goal as an investment property owner is to figure out the time that selling makes more sense. If you're looking for an answer to this question, you're in the right place. Here's an overview of the different scenarios when you should strongly consider selling your investment property.
Increasing Ownership Cost
The rising cost of owning investment property is one reason many people opt to sell their property. This is because the higher ownership costs reduce the profit generated by the investment property. Thus, it makes financial sense to sell this investment and search for another that generates greater profits.
One of the things that result in increased ownership cost is the rise in property taxes. If you aren't able to pass these additional taxes to the tenants, then you'll be remitting a considerable percentage of the rental income to taxes, cutting down your profit. This is no doubt an incentive to sell the property and find other viable investment opportunities.
You're Looking To Diversify Your Investment
Another reason to sell your investment property to Mill City Home Buyers is to diversify your portfolio. This is the case because real estate is capital-intensive, so a considerable sum of money is required to be able to invest in other assets. If this is something you can't afford, then the only solution you're left with is selling your investment property and investing the money in another more profitable project. Also, diversification lowers your risk exposure, which is usually higher when you have an unbalanced portfolio.
Your Initial Plan Was To Later Sell The Investment Property
Contrary to what most people assume, investing in the property market doesn't necessarily have to be a lifetime plan. This is a common mistake done by many who invest in real estate, who venture into this market without planning what they intend to do with their investment. But if you're a knowledgeable and experienced investor, you undoubtedly shouldn't follow a similar strategy.
Instead, your primary purpose of buying the property must be to sell the property once you've recouped your money and gained a significant profit after a specific timeframe. It's always best to stick to this strategy even when the property you intend to sell performs exceptionally well.
Get Started
Claim up to $26,000 per W2 Employee
Billions of dollars in funding available
Funds are available to U.S. Businesses NOW
This is not a loan. These tax credits do not need to be repaid
The ERC Program is currently open, but has been amended in the past. We recommend you claim yours before anything changes.
Stagnation Of The Rental Income
The main goal of investing in real estate is to enjoy the constant stream of passive income you get paid by your tenants. However, it may come to a point when the rental income isn't rising as fast compared to other factors such as the growth of the property's value. This is a common issue that you'll experience if your investment property is in an area where the property prices are very stiff. As a result, it becomes a lot harder to generate more money from rental income.
For example, if the property is valued at $1.5 million and the rental income is $30,000, the best thing to do in such a situation would be to sell the investment property. It's especially advised to do this if you don't anticipate any considerable growth in the property's value.
Debt Repayment
Are you struggling with settling your debts? If debt repayment becomes increasingly more difficult every month, then one solution you might want to consider is selling your investment property. This allows you to save yourself from the financial anxiety associated with debt repayment, especially if you're struggling with interest repayments.
The Market Conditions Are Conducive
The prices of real estate property fluctuate over time due to changes in buyer preference. And should the demand change in your favor and the demand for your real estate property soars, then the right thing to do would be to sell your property. This period when it's best to sell the investment property is usually referred to as a seller's market.
If your goal has always been to sell the property or aren't relatively rigid against selling it, you should capitalize on this period. Otherwise, you risk missing out on this opportunity and having to hang on to your property until the next market cycle. And because you don't know when the next opportunity shall arise, selling your property right now may be the best way to go.
Negative Cash Flow
Part of being an investor is that some investments might not yield the profit you had anticipated. This can also be seen in the real estate property, and should it happen, the best thing to do would be to sell. It's recommended you do this and fight off any sentimental feelings you might have for the property or hope that things might turn around in the near future. This way, you save the hard-earned money that you would have had to spend paying out of your pocket due to the rental income being less than the maintenance cost and taxes levied.
You No Longer Want To A Landlord
Although being a landlord means you get to enjoy a constant stream of rental income, you also need to be involved in managing the property. This is an issue you'll have to deal with if you don't have a rental property management company offering you a helping hand. As a result, you'll need to personally handle issues such as:
A lot of paperwork
Undependable tenants
Legal issues
Property damage
Vacancy in between tenants
All this can be overwhelming, and you may feel it isn't worth your effort. And in such cases, selling your investment property is the best way to enjoy some peace of mind.
Takeaway
While investment property is generally considered a safe long-term investment, there might come a time when selling it makes more economic sense. This is because life is continuously changing and market dynamics are constantly shifting. If you were confused about choosing the optimal time to sell your investment property, highlighted above are the most opportune moments you should consider.
Author Bio
Being a successful businessman himself, Howard McCall is passionate about helping people manage their wealth smartly. He does it through writing articles about investing and business ideas. Although he covers a wide range of topics in these fields, he's personally more into real estate and has multiple real estate investments under his name.
Howard loves to spend his time away from work matters playing football with his two sons. He even is part of a Sunday football league team that regularly competes every weekend. And he is a big fan of the English Premier League club, Liverpool.