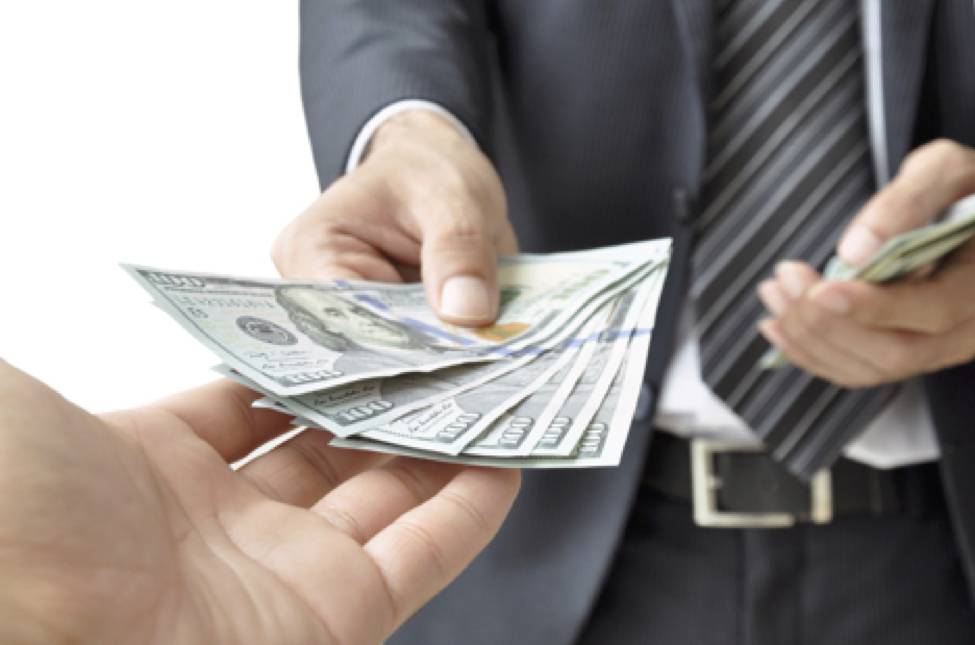 Planning on investing in some kind of business opportunity?
Eyeing to put up another branch of your existing and growing business?
Or do you simply need to create a cushion on your cash flow?
Whatever investment-related venture it is that's stirring your entrepreneurial mind, a small business loan could be the quieting, practical solution. After all, small business loans have been accessible to business owners and investors for decades.
Coming in the form of bank loans, merchant cash advances or inventory financing, this financial wonder-aid has helped hundreds of thousands of small and medium-size business enterprises grow into successful and profitable companies.
How a small business loan can lead to success
A typical case of business success, with a small business loan playing a key role, belongs to Susana Martel's bakery: Panadería de empanadas y ensaymadas.
Get Started
Claim up to $26,000 per W2 Employee
Billions of dollars in funding available
Funds are available to U.S. Businesses NOW
This is not a loan. These tax credits do not need to be repaid
The ERC Program is currently open, but has been amended in the past. We recommend you claim yours before anything changes.
Susana Martel, college educated, 2ndgeneration Hispanic American, is crazy about baking. Even as a teenager she would go wild baking muffins, various other pastries, and Spanish empanadas during family reunions. Her mom was herself a great cook and baker, and would always be there watching and encouraging Susana to develop and improve her baking interest.
While working as a business outsourcing agent after college, she discovered that one of her colleagues was selling a small bake shop.
She thought it would be a great opportunity to follow her heart and move out from the stressful, unholy working hours of her day job. With her mother's help and prodding, and pushed on by her strong passion for baking, she took out a small business loan and bought the bakery.
Thanks to a small business loan, she is today, after a couple of years, the proud and happy owner of Panadería de empanadas y ensaymadas, with ten people under her employment.
The business continues to generate great revenues through her added wholesale and catering services. Incidentally, Susana is now looking into offering her successful business for franchising.
Why a small business loan?
Whether you're in need of funding to start your business or to move an existing one to a new location, it makes practical sense to get a small business loan.
It allows you to get your hands on quick cash and at generally, reasonable interest rates ranging from 1% per month to 2.25% per month. Over a period of twenty-four to sixty months (24-60 mos.), your loan repayment could be made in monthly payments.
No tedious work required
A small business loan is easy and convenient enough to work on: you can complete a great portion (if not all) of the loan application online. This one of the reasons why this financial product has become a favorite turn-to solution among business owners and entrepreneurs who need to have a lump sum of cash fast.
No unpleasant I-didn't-know-about-that! surprises
With a small business loan, you won't get any of those shocking, fine-print surprises. Right off the bat, you get to know precisely your interest rate, the amount you need to pay monthly and the number of months you will have to continue paying.
Precautions you should take
Sometimes small business owners aren't too sure about the amount of money they should borrow. The trick here is to know that your loan amount should not go beyond a sum you cannot handily repay. In simple terms, make sure your monthly gains will be more than enough to cover the payments you will be committing to.
For any number of business reasons —from quickly taking advantage of a new business opportunity, to expanding one's existing business, to financing some equipment or inventory purchases—a small business loan is your practical go-to solution for easy access to quick funds.