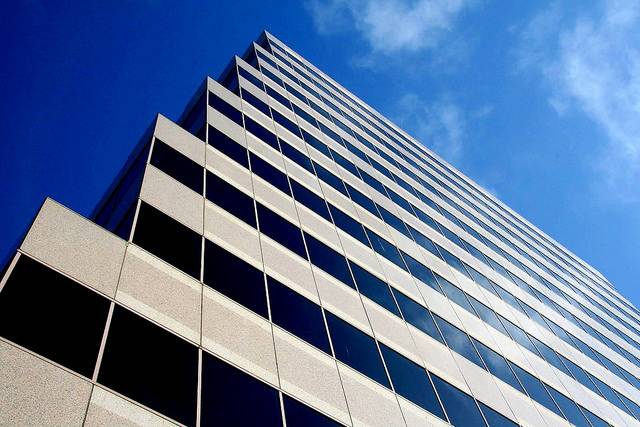 Better working conditions lead to improved productivity. Although it is common knowledge now, it wasn't always so. In the past, people used to work their hands to the bone in dangerous work environments, risking their health on an everyday basis. Thankfully, much has changed since then, and now ping-pong tables in offices are a common sight. Try explaining that to a nineteenth-century business magnate. Okay, but what if sponsoring a trip to Tibet mountains seems a little too much? Making sure that your employees don't dread coming to the office doesn't have to be particularly expensive. There are a couple of things that can enhance their mood and productivity without breaking the bank.
Exercise equipment
One of the simplest ways to improve the happiness and productivity of your employees is to get them to exercise. You don't need a fully equipped gym – how much they bench most probably won't affect the outcome of their work that much. A simple treadmill or strategically placed pull up bar is enough. Physical exercise has multiple positive effects. Oxygenating your brain and increasing your blood flow boosts cognitive performance, makes you more alert and energetic, which directly affects your conduct. On top of that, running several kilometres like there's no tomorrow is a great way to deal with stress. Making sure that your employees have options to break a sweat is the most effective way to sustain their high performance.
Wonders of nature
Soulless cubicles are thankfully a thing of the past, with many workplaces adopting open spaces. Not making a hermit out of a worker and allowing for free interactions boosts creativity and creates a friendly atmosphere. Sometimes though, the accumulation of pressure is better remedied by spending some time in seclusion. It doesn't have to be full-on a spiritual retreat to the Siberian wilderness. A small garden with some plants, or a  pond waterfall if you want to go the extra mile, will help to unwind after a particularly demanding task.
Get Started
Claim up to $26,000 per W2 Employee
Billions of dollars in funding available
Funds are available to U.S. Businesses NOW
This is not a loan. These tax credits do not need to be repaid
The ERC Program is currently open, but has been amended in the past. We recommend you claim yours before anything changes.
Healthy snacks
What if your office has no room for exercise equipment or even any plants? Then you may consider changing your office. If it is not possible, then the best way to affect the performance of your employees is to provide them with healthy snacks. It doesn't have to be anything expensive – although serving your employees with caviar would certainly earn you their respect, you don't have to go that far. Supplying the office's kitchen with free fruits, almonds or dark chocolate will raise the morale of your team, as well as improve their cognitive performance. Of course, ordering a pizza once in a while probably won't be the end of your company, but it is better to stick to the healthy alternatives. Eating nutritious meals will also affect their health, making it less likely that they are struck down by an illness.
Importance of proper lighting
We are no longer dependant on natural lightning to complete daily tasks. That's a great, albeit not a groundbreaking discovery, you might say. Indeed, but we often forget that our bodies aren't keeping pace with technological advancement. Our circadian rhythm is reliant on the amount of light getting into the retina. In our often hectic lives, we tend to ignore such old-fashioned concepts, which leads to sleep and focus problems. Proper lighting is key to ensure that your employees are not struggling to keep awake. Another important aspect is a type of light. In this case, one size does not fit all – a warmer light will make a room cozier, whereas a cold one will help when it's imperative to keep focus.
Meditation
You might call it a workplace trend, and you won't be wrong, but meditation has very tangible health benefits. A recent study shows that it has versatile benefits – it reduces stress, boosts creativity, and improves focus. A room dedicated to the people who need some time to relax will help your employees weather even the harshest storms. You can also contact a specialist who will teach them how to become more resilient through simple breathing exercises.
Modern times
If you occasionally think that half of the equipment in your workplace is more about the entertainment rather than productivity, you should remember that it is a place in which your employees spend 8 hours, five days a week. It is best to abandon any remnant ideas from the 19th century about the perfect work environment. Their general well being has a direct influence on their work, as well as their inclination to stay or leave your company.