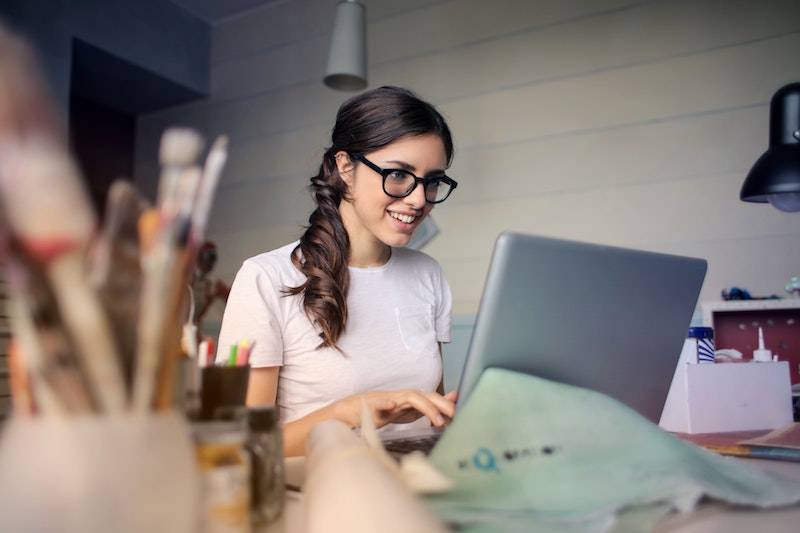 There is no ambitious person who has never thought at least once about starting his own business. If you're feeling the itch to get into business for yourself, here are 10 ideas that have little to no startup capital requirement.
1.  Wedding Makeup Artist, Hairdresser at Home
Such a business cannot be built without investments at all, but they are minimal. If you have the skills and abilities, it is enough to create an account in one of the social networks for your small business without investment. Place a catalog of services there and immediately start working at home, gradually switching to salon services.
When the business starts to grow, build your website and control the online reputation management of the salon. This will help you get a good name in the market.
2.  Monetizing Hand Made
This type can be called especially relevant for homemakers and women on parental leave. It is enough to indulge in your favorite hobby and sell your masterpiece through Internet sites, your friends, or at city fairs.
3.  Consulting and Tutoring
Another win-win option for starting a business from 0 without investment is private lessons for children and adults. Most often it is used by experienced teachers. They work in their free time with their own students, if they need additional training. The attraction of customers from outside is also possible. There are many special Internet sites available for this.
4.  Blogging or Creating Your Own Website
If you have the skills to write, you can become a blogger. Earnings are carried out through advertising; however, it is necessary to collect a large audience. And if earlier it was possible to do it on your own, now you have to involve specialists who help in promoting the pages. Once your blog starts getting the response, you can take services of PR Fire to increase the traffic on the website or blog.
Get Started
Claim up to $26,000 per W2 Employee
Billions of dollars in funding available
Funds are available to U.S. Businesses NOW
This is not a loan. These tax credits do not need to be repaid
The ERC Program is currently open, but has been amended in the past. We recommend you claim yours before anything changes.
5.  Advertising on Cars
The list of simple types of business without investment would be incomplete without this way of earning money. The number of funds received largely depends on the brand of the car, the territory in which it drives and many other parts.
6.  Renting Out Housing
To implement the idea, you will need your own apartment or house, although some owners manage to rent out a separate room. There are a lot of options for disseminating information in this case: special booking sites, mass media and many others.
7.  Earnings on Freelancing
If young people think about what kind of start-up business can be opened without investment, they often stop at this. All you need is a fairly stable internet connection. You can acquire skills over time. Copywriting, rewriting, translation of texts – even a high school student can do all this.
8.  Real Estate Agent
The essence of the idea is that you have to act as an intermediary between the landlords and people who want to rent it for the short or long term. The amount of earnings depends on the commission received, and special skills play an important role in the work.
There are a lot of realtors in the market, as well as rental housing. But the reputation of many companies leaves much to be desired, which means that you will have to fight with prejudice. The first step is to be a professional. That means getting you branding right, everything from your website to your business envelopes should exude confidence and fortify trust.
9.  Organization of Holidays
To work in this area, you need special skills, a good sense of humor, and some other qualities. However, if it makes you happy, you can start making good money with no investment at all. True, it would help if you were prepared for the seasonality of your business.
10.  Training
In fact, such activity allows you to share your professional experience with people who want to acquire some skills. For example, improve the quality of sales, change the motivation for life and work. For successful implementation, you will have to master the skills of public speaking.
Final Words
The main advice to follow is to find your unique niche. Then analyze the situation in the economy and the market, soberly assess the risks and think over how to minimize them. These ideas may help you decide which business will be easy for you to set up with minimal investment.