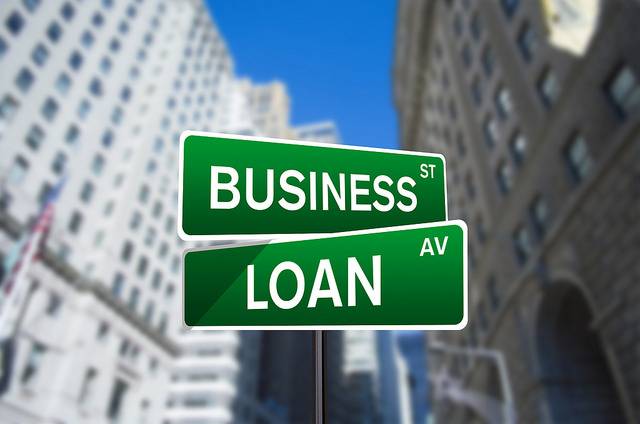 Small business loans are available today from a host of traditional and alternative lenders. These loans can help your business grow and expand, they can fund your research, improve your sales or hire new people. Whatever the reason you have for taking out a loan, the first and the most crucial step would be to understand the different types of loans.
Small business line of credit (Business can access funds as needed, with a cap on the available amount. Useful for cash flow and unexpected expenses.)
Accounts receivable financing (This is secured by your accounts receivable, you get cash immediately based on your AR is paid off as your clients pay for their AR)
Working capital loans (Used for managing expenses and cash flow fluctuations which happen for various reasons. These are usually short-term loans.)
Small business term loans (These are usually for a set amount of money and are used for business operations or expansions.)
SBA small business loans (Low interest small business loans guaranteed by SBA with favorable repayment terms)
Equipment loans (For buying equipment, requires down payment)
Small business credit cards (Short-term small business financing)
But even more importantly, you should be aware of lender options and what each of them are looking for such as:
Alternative lenders (No strict requirements, more flexibility but possible higher interest rates. Every lender is looking for a different requirement. )
Commercial banks (Strict requirements, you need to check all of the boxes, from cash flow to credit score)
Bank lenders backed by SBA (Good for established businesses that have been around for a while since they have strict requirements.)
Based on this information and what you know about your business, you can make a decision on where to apply – with lenders that are placing value on a criteria where you are successful. If you have a mediocre or poor credit score but good cash flow and revenue, look for revenue-based lenders.
Here are some simple tips to help you create a better loan application and get funding for your business:
Improve credit score, then apply
This step is a crucial point for those with a less-than-desirable credit score. Many people make the mistake of applying for loans while their credit score is that bad but this can only lead to rejection or less funds – depending of how high your credit score is.
Lenders have to get a good understanding of how risky it is to do business with you and your credit score serves them as a tool. In order to improve it, pay off any debts or fees you might have, settle any issues that might be there harming your score and so on.
You may want to touch on hard vs. soft credit pulls. At Credibly, we don't run hard credit checks – prequalifying with us first and then applying to a traditional bank may be wise
Some financing doesn't look at credit profile (i.e. merchant cash advance)
Prepare the necessary documents
Different lenders have application criteria.Regardless ofwhere youapply for financing you'll need to have quite a bit of information ready to go.
Get Started
Claim up to $26,000 per W2 Employee
Billions of dollars in funding available
Funds are available to U.S. Businesses NOW
This is not a loan. These tax credits do not need to be repaid
The ERC Program is currently open, but has been amended in the past. We recommend you claim yours before anything changes.
Traditional lenders needa lot of information about you and your business such as previous tax returns, articles of incorporation, debt-to-equity ratio. + any other information they use to formulate offers & ID verification
Alternative lenders don't need as much information as traditional financial institutions
Typical docs:
Proof of ownership
Personal and business tax returns
Profit & loss statement
Business licenses
Voided check
Property lease agreement
Drivers license
Bank statements
Debt schedule
Create a great business plan
If you're seeking an SBA or bank loan a business planmake you  successful. Your enthusiasm and optimism is not worth much to them. The business plan should start with an elevator pitch which is an executive summary which tells them exactly what your business does, how you plan on making money and why would someone pay for your product or your service. You should also talk about your opportunities on the market and your competition as well as what makes you different. Describe your team, business model and costs. Attach three years of profit and loss statements, balance sheets, cash flow statements and so on.
Show Your Company's Growth
While both the traditional and alternative lenders are looking at your business history to predict what your future will be like – and your ability to repay that loan – alternative lenders definitely focus on this more. They want to know all about how your company grew through the years in order to determine will it grow in the future. They are looking to invest in a good idea and they are looking at the big picture.
So, be prepared to tell them your story.
Calculate the amount you'll need in advance
"You should never go to the bank and ask how much can you borrow. Instead, tell them exactly what you need in order to come off as professional and confident instead of desperate. State how you will use that money and how you plan on repaying it", – says Angelo Parana, an accounting specialist at 1Day2Write and Brit Student.
Lenders want to see a clearly identified need. If you are just asking for money, this tells them that you have no specific goal for it, and that you just want to cover up problems in your company. People who come with a specific amount in mind usually want to invest or expand, or even cover some expenses or cash flow fluctuations but they know the amount they need.
Not knowing the specific amount you need signals to the lenders that you are not really good with your finances and therefore not a good loan candidate.
If you borrow too much, you'll be stuck paying interest on money you didn't need to borrow
If you borrow too little, you run the risk of not properly supporting your growth initiative, etc.
Have a plan
Without a plan and a backup plan, you could get lost on your way. Instead, focus on creating a plan for every step of the way – starting with writing a job application, discussing important things with the bank and so on. Everything should be clear to you when you get to certain points. It will make your life a lot easier.
Start early
"Plan and prepare everything before you start the process of getting a loan. Better yet, come in contact with the bank even if you still don't need the money. Ask some questions, be present. Have everything in place for when you can finally get the loan", – says Padma Bikes, a business consultant at Writemyx and Next Coursework.
Fix any issues
If there are any issues with your credit score, business plan or anything else, the right time to fix it is always before you start. Check everything in order to avoid any errors.
Crafting a perfect business loan can get quite daunting. There are a lot of things to be done and taken care of. Every preparation and planning has to start early in order for a business to be ready for the loan. There is a lot of research as well since there are a lot of funding options available, especially nowadays. However, with these tips, you'll be able to get that loan much faster.
Author Bio
Writer and educator Martha Jameson can be found offering her insights at PhD Kingdom and Academic brits. She previously worked as a web designer as well as a content editor and proofreader, and can also be found on blogging sites such as Origin writings.