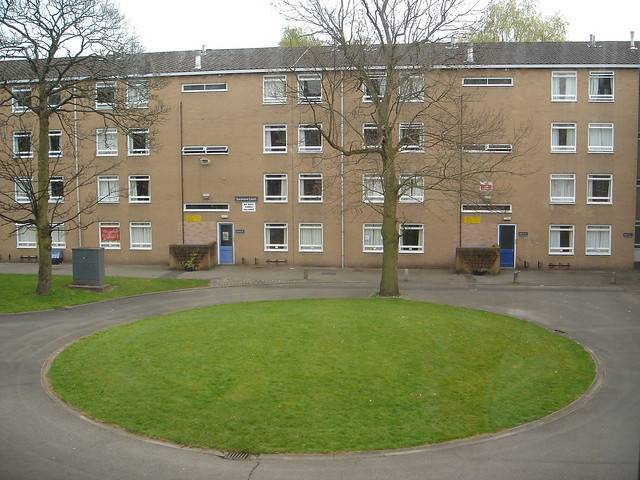 Taking a leap to decide to invest in real estate is something to pat yourself on the back—good job for bringing the risk to gain high returns. Student housing investment is an excellent asset class that has proven to be resilient to economic fluctuations. It has been known as one of the stable investment opportunities. The current coronavirus pandemic and the most recent economic recession have proven this point of merit.
Some investors note that investing in student housing could be pretty risky and scary. With possibilities of students thrashing the place, it's no wonder why some people feel this way. However, the reality is that student housing is an authentic component of real estate.
Nowadays, many companies are building their business models around student housing because of its growing business potential and high returns. Putting money for building and maintaining college apartments, like sunrisevillageapts.com, is a great investment move to take advantage of today.
If you are having doubts until now, read more of the benefits of investing in student housing:
High Enrollment
Despite the raging tuition fees among many countries worldwide, the demand for undergraduate and graduate degrees is increasing. Student enrollment is rising continuously, and parents continue to send their children to college. The need for education is still huge.
When it comes to real estate, the typical factors in perceiving and considering are job growth and demographics. But, in this case, high enrollment is the primary indicator for student housing. Applications and their continuing processes indicate that a specific area, especially if it's near a university, will be populated with students.
High Demand
If you have tried being an in-house university student, you'll agree that most schools promote or offer housing on campus only to first-year students. This is because they can't keep up with the high demand.
Starting when universities stopped sustaining these increasing demands among students, third-party real estate investors and developers have started coming in to take advantage of this business opportunity. Purpose-built establishments and apartments are now constructed just outside of campuses. This real estate trend is witnessed all across the country and even overseas too.
The number of students pursuing further education has reached 2.28 million in the school year 2015-2016. This data alone proves why there is a vast pool of demand for student accommodations.
Turnkey
Many student housing investments are turnkey, so all you need to do is find student tenants. You don't need to shell out money for remodeling or home improvements for your property investment. Many developers nowadays buy out large apartment complexes or condominiums and have each unit rented out. Sometimes, they sell these units too.
When such opportunities arise, you can purchase a smaller unit from that large complex and have a turnkey investment where they will be the ones to manage it. This is a convenient way for you to make money, as you don't need to do anything.
Recession-Proof
It's natural to hear the term 'recession-proof,' which is often claimed by many business analysts. Although they may be valid, sometimes they're not. Nonetheless, student housing is an investment that is genuinely resilient to the economic downturn.
In reality, when a local crisis happens, the opposite effect on student housing happens. In contrast to what other real estate properties experience, more students or an increasing number of people apply for student housing. The reason is that they believe that an undergraduate degree will give them more possibilities to land a job when the labor market has collapsed or is impossibly competitive. People do their best to afford college, and those who finished a bachelor's degree would think that a master's degree is an even better solution.
Hence, the demand does not change, even during a recession. People never stop going to school, even when the economy is suffering.
Another critical phenomenon is the online learning alternative due to the COVID-19 pandemic. Although it has affected many student housing properties, they managed to reopen since many universities announced their intention to go back to on-campus learning. This scenario serves as an example of how resilient a student housing investment can be.
Get Started
Claim up to $26,000 per W2 Employee
Billions of dollars in funding available
Funds are available to U.S. Businesses NOW
This is not a loan. These tax credits do not need to be repaid
The ERC Program is currently open, but has been amended in the past. We recommend you claim yours before anything changes.
Marketability
When your student housing property is located in one of the vibrant places in your city or town, you won't need to market it to increase occupancy manually. These locations usually already have nearby restaurants, art galleries, malls, and nightlife, so these establishments become magnets for students to rent your housing unit.
Say goodbye to posting advertisements everywhere to seek out tenants. Let the tenants reach out to you. These college town properties usually sell themselves, so you have very minimal effort for promoting them.
Guaranteed Rent
Although some real estate owners have a negative judgment regarding students not paying on-time or difficult tenants, students are actually responsible payers most of the time. The best thing about student housing is that they are usually good tenants or have a parental guarantor, which ensures no problem for rental collections.
Students Could Be Long-Term Tenants
Many students either study associate degrees that last for two years or an undergraduate degree that lasts up to five years. They may even extend their housing terms if they plan to proceed to higher education, like master's or doctor's degrees. Due to the duration requirements for college, this would mean that students are long-term tenants.
Most landlords that aren't in the student housing industry may have a hard time listing their rental properties, but not with student apartments because they usually stay until they graduate from college.
No Need for Car Space
Since most of your tenants are living close to the university, they won't need to drive a car. Some may not afford a car, either. This will be an advantage on your end because you won't have to provide car space.
No Chance for Losing All Income
Investing in student housing has a 100 percent chance of not losing your entire income. Unlike other rental business models, you get to retain some income source because there will always be enough students occupying your property.
It's a big swing for some private property owners that rent the entire home to a family. When the whole family leaves, there will be zero income for you.
The good thing about a student apartment is that even if some students leave and stop renting, there will still be some income left due to the other students renting continuously. It may not be ideal to have some vacancy, but it sure is better than losing your total income.
Less Delinquency
Although there is nothing like a guaranteed investment, student rentals can be one of the closest things. Even when you encounter irresponsible students and run from their financial obligations, you will always have guaranteed income through their parents. It's not uncommon to have the parent's sign guarantees, so your payment will be protected.
Also, a large majority of students are responsible for their finances. This means some hand out their rent fees on the first of the month to ensure that they have secured their housing expenses already paid. This makes the student rentals have lesser delinquencies than other areas in real estate.
International Student Tenants
Since your student housing property is located in a college town, you can expect many international students seeking out to rent. Universities in America are very active in attracting students from other countries. There will be a high demand for your property, and in turn, you will be left with no risk of having zero income.
Concrete Structures
Most student rentals are built for comfort, so they usually come in concrete and high-quality construction materials. Students could not create considerable damage, unlike with other properties that may have used light materials.
The concrete structures also become more attractive for students to live in. This becomes a selling point for you to market. Young people always prefer to stay in a living space made of concrete because it gives them an impression of safety and security.
Price Appreciation
Student housing properties usually have a good prospect for price appreciation in the future. Since many other investors will be interested in buying a property around this high-traffic area, the properties will increase in value almost every year. If you plan to sell and make more money through asset sales and profits, you can do so by buying now when it's still affordable.
You may buy a purpose-built property now and have it rented out for some years. When the time is right, and the real estate has boomed enough, then you can sell your asset and make big profits.
Maintain Market Rents
Some states in the country implemented rent control prohibiting property owners from raising rents until they get a new tenant. Unfortunately, this could be a real pain for them, especially if the existing tenants have no plans of moving out. Because of this policy, you are not entitled to 'mark to market.'
However, when it comes to student rentals, you have the chance to do this simply because you will have an opportunity to attract a new crop of students every two years or so. This will not be a downside for you even when your property falls under a state that implements rent control.
You will always have new students come into your property because they will soon move out after finishing their undergraduate studies. Most of them often transfer and find a different place to live, which might be closer to where they're going to work soon.
Managed Property Investment
If you invest in custom-built student accommodation, it usually already includes property management. This allows you to entrust the administration to experts like the university itself or building administrators. This is intelligent investment management that is active and proactive.
On another note, you may also reach out to third-party real estate property managers who can do all the tasks that involve your property.
More Significant Returns
The best advice to take when investing in student housing is to spread out your investments into a few stable properties with credible operators and, at the same time, take a risk to invest in new properties around some areas that have the potential for growing demand. Doing so will create a more balanced portfolio, so even one property suffers from unpredictable circumstances, your overall investment will still balance out.
If you invest in a diversified and concentrated single asset, your returns are secure and sure. On the contrary, if you invest in several acquisitions, there are also opportunities for good returns with minimal risk.
Hence, the key is to spread out your student housing investment as much as possible because this will be a surer way to generate your desired returns.
Student Accommodation Is Attractive
The amenities and facilities present in purpose-built student accommodation are already secured. These benefits are imperative for the daily lives of students and occupants in the building premises. For example, they can enjoy communal areas, high-speed Wi-Fi, and study areas. All these amenities become available and attract many student tenants.
One of the best features that your student housing can have is when the location is near to their university or close to shops, cafes, local nightclubs, and workplaces. When you choose to invest in student housing, you will benefit from higher yields and shorter void periods. This entails the certainty and security that many investors are looking for.
Conclusion
Student rentals, in summary, are a significant investment. Depending on the area you choose, you will indeed have the best returns, especially when it's near a university, coffee shops, restaurants, and workplaces. Like any investment, though, there are always risks involved. What you need to do is to lessen the risk and contain it.
When you think about the trouble of managing a student housing unit or apartment, feel free to ignore this because you can always find a third-party real estate management company that can take over all the operations for your property.
Take advantage of investing in student rental properties if you are familiar with an area where it's booming with students and lots of traffic. Invest now and wait for your returns to generate.
Author Bio
Chelsea Brown is a modern stylist who shares her expertise with online users through her guest posts and tutorials. Her Millennial taste captures college audiences. She is a young professional who also loved badminton and watching movies.