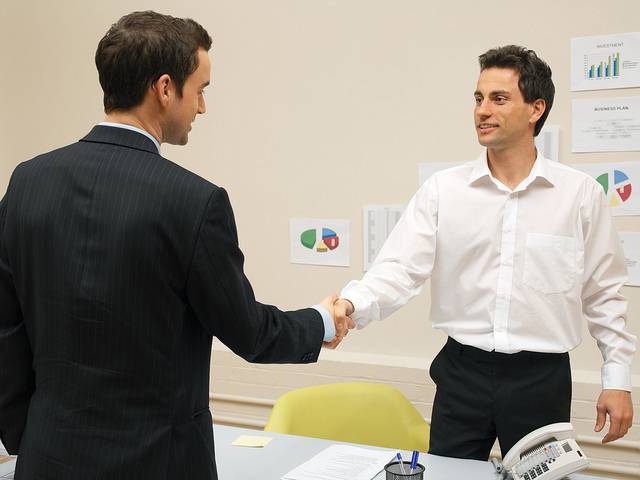 As the nature of business has evolved over the past few decades, so too has the role of the small business owner. While at one point small business leaders may have been able to operate mostly in the background, many now feel compelled to play a more active role in the day-to-day operations of their company. As such, it's never been more important for business owners to understand how to effectively communicate with their staff, their customers, and their business partners. The good news is that mastering some basic communication skills will allow business leaders to facilitate high productivity and positive customer experiences. To that end, these three tips will help you accomplish just that. Check them out here:
Don't be Afraid to Repeat Yourself
A message –– any message –– takes time to sink in. When switching to a new strategy or implementing a new policy, business leaders may have to go over the same concepts multiple times. In such scenarios, don't be afraid to repeat yourself. Hit on key points in emails, spoken conversations, and through any medium you use to communicate with others. You may also benefit from using other resources to bolster your message. For instance, business leaders can use corporate training videos to help ensure an important message resonates with their staff.
Listen More than You Speak
Get Started
Claim up to $26,000 per W2 Employee
Billions of dollars in funding available
Funds are available to U.S. Businesses NOW
This is not a loan. These tax credits do not need to be repaid
The ERC Program is currently open, but has been amended in the past. We recommend you claim yours before anything changes.
It's no surprise that some of the best business leaders in their field also solicit feedback from their customers and their staff on a regular basis. Therefore, it's always a good idea for business leaders to listen to the questions, concerns, and proposals their customers and team members voice. Even if you don't act on everything you hear, you should still take the trouble to hear people out. That simple act can make all the difference in some cases.
Communicate with Care
New tech has never made it easier for business leaders to stay in touch with their customer base and/or their employees. With this new tech, though, comes a responsibility to choose your words carefully. It's very easy for someone to misconstrue what you're trying to say over a written medium –– like email, social media, or text message. Business leaders should take great pains to craft each message they send out to others. The last thing a busy CEO needs to deal with is a communication breakdown that could've been avoided by the simple act of proofreading. Keep this in mind at all times.
Conclusion
Though everyone is bound to make a few communication errors over time, business leaders who care about their company's reputation can take steps to prevent any major problems arising as a result of poor communication. Lastly, setting a good example from the top will also influence your own business's culture as well!