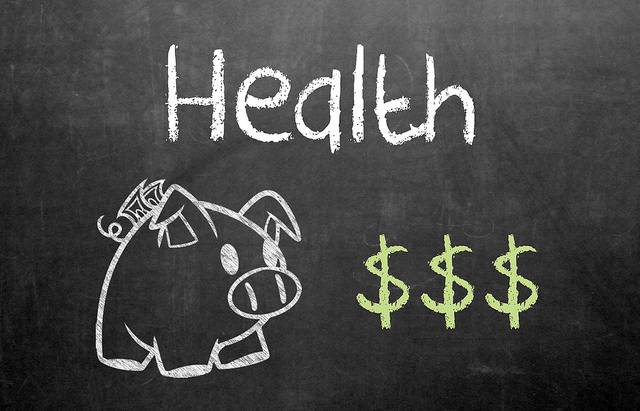 In investments, real estate has been the name of the game for the last few years. Most people have started to diversify with property while the housing markets are hot. However, it's not the only way to magnify your money. Insurance companies are also a great investment at the moment.
The economy is stabilizing rapidly, and insurance companies make a safe bet for both new and experienced investors. It might seem like a boring prospect, but that often means stabilization for investors.
Here are a few reasons that your insurance investment will probably pay off.
Rapid Growth
Health insurance changes frequently to match market demand and to keep up with politics. With these changes usually comes growth, both in existing and new companies.
Earlier this year, when the Federal Reserve increased interest rates again, the economy breathed a sigh of relief. Insurance companies were particularly pleased with this sign of a stable economy because it meant more consumers willbe purchasing insurance premiums. The environment of rising interest rates we're enjoying now indicates growth in the insurance sector.
There have also been many new startup insurance companies that have done very well. These startups take a different approach than typical insurance companies to reduce rates for consumers and increase coverage.
Get Started
Claim up to $26,000 per W2 Employee
Billions of dollars in funding available
Funds are available to U.S. Businesses NOW
This is not a loan. These tax credits do not need to be repaid
The ERC Program is currently open, but has been amended in the past. We recommend you claim yours before anything changes.
King Price Insurance, for example, is one such startup that uses an online platform to insureits customers, driving the prices down. Many online insurance companies have taken the same approach and had wild success, and their investors have been very pleased with the outcome.
Unique Prospects
Insurance companies encompass an entire network of premiums, attorneys, policies, and coverage. There are life insurers, auto insurers, reinsurers, property and casual insurers, renter's insurers, etc.
There are countless opportunities to diversify portfolios within this industry. Each prospect is unique with pros and cons. Evaluating several different typesof insurance before investing is important for being profitable.
For example, consider the risks associated with each of these companies. Life insurers might face considerable loss in the likely event of an epidemic, but it won't hold any risk in the event of a natural disaster. That's where property insurance will incur large losses.
Auto insurance will often experience losses, but it will always be in high demand. Every claim equals a higher premium, so that means a more stable investment. Consider each aspect of investing in your many prospects before choosing one.
High-ProfitPotential
Insurance companies are designedfor a profitable output. They have millions of customers paying them between a few hundred to several thousand dollars every year. Small claimsare often made, but large claims are few and far between. Each claim increases insurance premiums, which is very good for both the company and the investors. With each policy and risein premiums, both parties see higher profits.
Insurance companies are also very conservative with your money. They put it into reserves to protect them in the event of a crisis, and they reward their investors greatly with the interest that these reserves gain.
Insurance Companies Are Risk Aware
The one thing you always want to watch out for when making a large investment is the risk. Thankfully, insurance companies do a lot of that work for you. They're extremely averse to risks of any kind, and they factor that into the cost of their premiums.
For instance, auto insurers know that there tend to be more accidents with young drivers and zippy convertibles than boring station wagons and middle-aged drivers. Therefore, the premiums are higher for driversthat meet certain risk criteria. That way, if there's a claim for an accident, the insuree will have covered a lot of the expense with their yearly premiums.
Insurance companies work on a model that predicts things will work out, whether in the next five years or the next 10. They have a complex algorithm to predict how much money they need in a given account to make the payout work, and they use investor money to help them store up their cash reserves. They're very generous to their investorsthat help them minimize risk.
In all, insurance companies make a very stable investment. Companies don't waste investor money, andthe rewards are high. Research insurance investments thoroughly, and when you find a good value, jump on the opportunity.