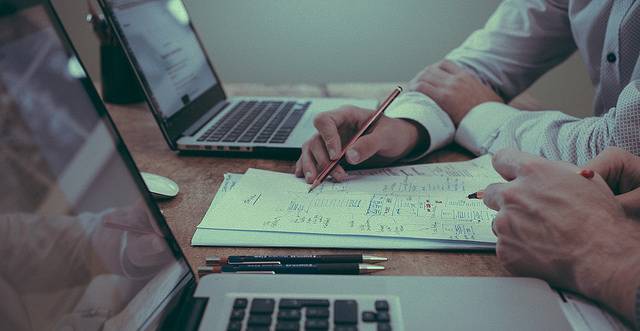 Starting your own business is challenging at the best of times, but the events of the past year have made the environment more difficult than ever. But before you give up to go and find the best Interac casinos instead, do not lose heart. Even with the not so auspicious timing, there is no reason why you can't successfully build a new business right now. Perhaps you have already opened shop and are looking for some guidance – wherever you are in your business journey we have identified the five key foundations to a successful business.
1. Have a clear and coherent brand before launch
At the start you may have the seed of an idea, or it may be more fully-formed than that. Whatever it is, a product or a service, you need to make sure it is coherent and completely realized well before you are ready to launch. Your product doesn't need to be completely original or unique, but in order to claim your place in the market it needs a strong brand identity and a clear idea of what makes it worthwhile. Everything from your logo to your website should be ready to go. Of course, this doesn't mean that you should stop building your brand after launch – far from it. Customer feedback and sales figures will help you to constantly refine and improve.
2. Identify your target audience
This follows on from the last point. It may seem obvious, but many small businesses fail to understand that the goal is not to appeal to absolutely everyone. Identifying and catering to a specific target audience and core clients is the key to making your business thrive. So, don't neglect to do market research and then focus your efforts on tailoring your products or services to your identified demographic. It also helps with marketing, as you will know how to most effectively target your advertising and customer outreach.
Get Started
Claim up to $26,000 per W2 Employee
Billions of dollars in funding available
Funds are available to U.S. Businesses NOW
This is not a loan. These tax credits do not need to be repaid
The ERC Program is currently open, but has been amended in the past. We recommend you claim yours before anything changes.
3. Find adequate funding
The simple truth is that a lack of adequate funding is what dooms many small businesses from the start. The capital needed to start and get through the initial period of trading is usually more than people anticipate, so the more you can raise before launch the better. The obvious route is to take out a small business loan, but there are alternatives. Friends and family can be good investors, but that is not always an option. Perfect your pitch and try to find an outside investor, or try your hand at crowdfunding.
If your business has been negatively impacted by the COVID pandemic, you may be in luck. Small and large businesses alike have the opportunity to receive thousands or even millions of dollars in ERC COVID bill tax credits. These funds serve to aid businesses in recovering some of their pandemic-induced losses.
4. Be smart with marketing
When it is done right, marketing can get your business off the ground and keep it there. These days, the power of a presence on social media cannot be denied. These various platforms allow you to connect with your audience in a more personal way, helping to build awareness and loyalty. If you can get positive feedback from real users, this usually translates to more uptake – customers love authenticity and trust what others like themselves have to say.
5. Create a positive culture
From employees to customers, small businesses are more people-focused than larger ones. Clients expect a more personal touch, and a small workforce needs to be harmonious and tight-knit. When it comes to your team, choose people who will identify with your target customers and make sure they are impeccably trained on what you are selling. Reward your workers generously for their time and effort and they will be loyal ambassadors for your company. Excellent customer service is also key to a positive work culture, strive to keep your clients not just satisfied but happy. Word of mouth can be a powerful tool for both staff recruitment and sales.