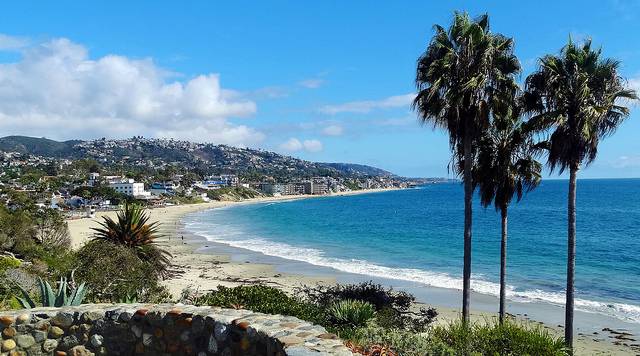 Experiencing that strong urge to travel can be overwhelming when you are stuck at home due to financial constraints or the restrictions caused by the COVID-19 pandemic. You may have planned and paid for a trip some months ahead of time that you can't take. Maybe you had been anticipating that particular trip for a while, but lockdowns or something else came up and left you stuck at home. 
Such obstacles can be hard to accept. You are uncertain of when you will get to enjoy a holiday and some much-needed relaxation again. Instead of letting frustration get the better of you, curing your wanderlust is an excellent step in the right direction so you can make the most of the current situation.
Here are some great ideas that will help you feel a little better as you wait for the right time to travel again.  
Explore Where You Live
There's no better time than now to change your regular daily routine. Take a drive and explore some of the nearby attractions in your area that you've never visited before, while ensuring that you're following health and safety protocols. If you live in the city, get out of the busy life and explore the small towns or beachy, green or mountainous places nearby. 
You can also search for affordable staycation ideas within your city or area where you can unwind alone, with friends, or even with family. Just find a way to get away from your everyday life. That will trick your mind into thinking you have been on vacation.
Get Started
Claim up to $26,000 per W2 Employee
Billions of dollars in funding available
Funds are available to U.S. Businesses NOW
This is not a loan. These tax credits do not need to be repaid
The ERC Program is currently open, but has been amended in the past. We recommend you claim yours before anything changes.
Take a Virtual Tour Online
Since you are at home anyway, a virtual tour is a perfect way of exploring the world. Since the beginning of the pandemic, most tourist attractions have shut down, but many began offering virtual tours instead. That means you can discover the historic castles of Ireland or the fascinating history of Ancient Rome right from the comfort of your living room. 
You can also check out many free virtual museum tours online. Some still require an "entrance" fee, but they are still economical. Find something interesting you can enjoy virtually, including virtual expeditions in search of wildlife or visiting natural attractions around the world.  
Cook Your Way Around the World 
One of the best ways to experience different destinations is through food. Most experienced travelers tend to recall their favorite dishes through the smells and tastes while touring various countries, besides just remembering the places they visited and the people they met. Now, it's easy to bring different exotic foods into your home.  
It can be a great idea to try new cuisines for yourself in your own kitchen or make it a group event online. You can find kitchen essentials and cookbooks that will ease you into cooking different cuisines from around the globe. You can also engage in virtual cooking experiences with chefs from your favorite destinations.  
Do Something With Your Travel Photos
This is perhaps the best time to get all your old travel photos printed and be creative with them. You could make a travel journal, create a pleasing display in your apartment or create a scrapbook for a trip you took. You can also frame pictures to create a unique accent wall. No matter what you choose to do with your old photos, you'll still enjoy some feel-good vibes just by looking at them.
Learn a New Language
This tip will help you get ready for that trip you are going to take once it is safe to travel again. Along with researching your destination, go that extra mile and learn some of the local language. This will help to exercise your brain, keep yourself busy, and have fun at the same time. The advancements in technology has made it much easier to learn a new language, or you could even take classes online. 
Some popular language learning apps that are flexible and inexpensive include Duolingo, Rosetta Stone, and Babbel. Use any of these apps to help you learn that language you've always wanted to. 
Create Your Own Experiences
It can be such a downer when you're stuck at home with seemingly nothing else to do when you know very well you would be out there having the time of your life. But not all is lost. As the ideas here show, you can still cure your wanderlust by creating your own experiences at home.