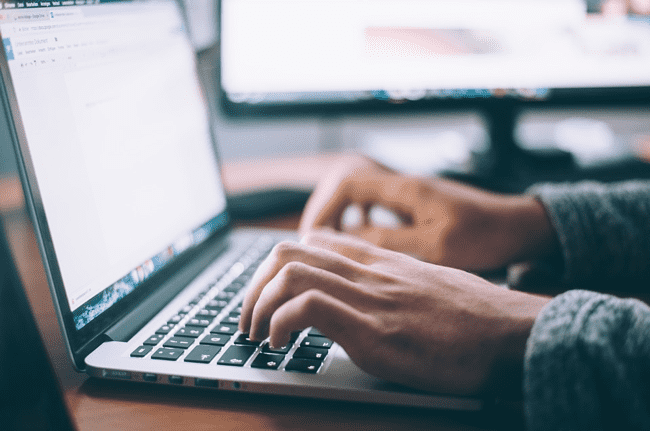 While there have been predictions that email marketing won't last for long in the market, it's still growing stronger every year. Email marketing remains a powerful and effective way of reaching existing and potential customers.
Every marketing method has room for improvement. Although it already is a powerful way to generate leads, the strategies used for various email campaigns can still be enhanced. Different email marketers and small business professionals have developed the best ways to improve email marketing strategies and figure out how middle-sized and small businesses can upgrade their email campaigns. Here are some ways that you may utilize for your business:
Personalize Your Emails
Avoid beginning your emails with 'Dear Sir,' 'Dear Mrs.,' or 'Dear Customer.' Besides not being personal, they seem fluffy.  Emails that begin with 'Dear Sir' sound too generic, and the recipient may feel as if it wasn't tailored for them.
When sending an email, ensure that the person's name appears in the introduction. If your email is image-driven and doesn't have an introduction, personalize the email by putting the user's name in the subject line. This is easily done on most email platforms.
Mentioning the user's name on the introduction shows how much you care, and such emails are more effective than emails with generic introductions. The same should apply when using email to fax with Gmail—ensure to personalize your fax to meet the need of your recipient and make it more effective.
Define Your Audience
Knowing your audience is one of the best ways to improve your email marketing strategies. Defining your audience ensures that you send a relevant message to the right people. The worst mistake you can make is to send a common message to everyone on your list.
Get Started
Claim up to $26,000 per W2 Employee
Billions of dollars in funding available
Funds are available to U.S. Businesses NOW
This is not a loan. These tax credits do not need to be repaid
The ERC Program is currently open, but has been amended in the past. We recommend you claim yours before anything changes.
Picture this—a person from one gender receiving an email promoting the opposite gender's wellness program. Obviously, the wellness program email can only be impactful when sent to the right clients.
Sending the right message to the right audience is vital for the success of your email marketing efforts. The best approach is to segment your email campaigns according to your readers' preferences and beliefs for better results.
Optimize Email For Mobile Users
Most people delete emails immediately if they don't display well on their mobile phones. To avoid having your email left unread, try optimizing your emails for mobile users as well.
You should use a single column for easy vertical scrolling. Ensure that the email recipient can read the headlines and see images easily. For easy scanning, there should be enough white space. Also, the subject lines should be short.
Keep Your Emails Short And Clear
Making your emails short and clear is important in email marketing. It ensures that your emails are easy and enjoyable to read. Again, don't make your users strain to read the content of your email.
Remember to use contrasting colors of the text and background (e.g., black text, white background) to ensure easy readability. There's no greater frustration than opening an email on your gadget, only to scroll back and forth to read again. This makes many users lose interest in such emails, which could result in losing potential clients.
Stick to a five-to-seven sentence email that includes the introduction, reason for writing, context, and a more concise message. With such a short email, you can be sure that most of your clients will click on it. Remember also to stick to one question for a quick response.
Have A Clear Call-To-Action
Your emails should always have a call-to-action (CTA). If they don't, your clients might not know what to do next after reading your email. Your email should have one CTA that should guide your clients towards their next step to reading your email.
Having numerous CTAs in a single email may confuse your clients and result in a low opt-in rate. An email marketer should make the customer's life easy. Therefore, have one clear CTA that directs the customer to the page that matches their expectations. The CTA should be at least 44-pixel squares for easy tapping.
Follow Up
The need to follow up on your email marketing campaign can't be overstated. Firstly, it shows that you care and value your clients beyond business engagements. Secondly, it offers an excellent opportunity to retain and deepen your relationship with new and existing clients. The truth is, customers like to hear from brands that offer great value.
Parting Shot
Your email marketing success depends on the strategies you put in place.  Following the tips mentioned above will ensure that you have well-planned email marketing strategies that'll be profitable to your company and valuable to your clients.