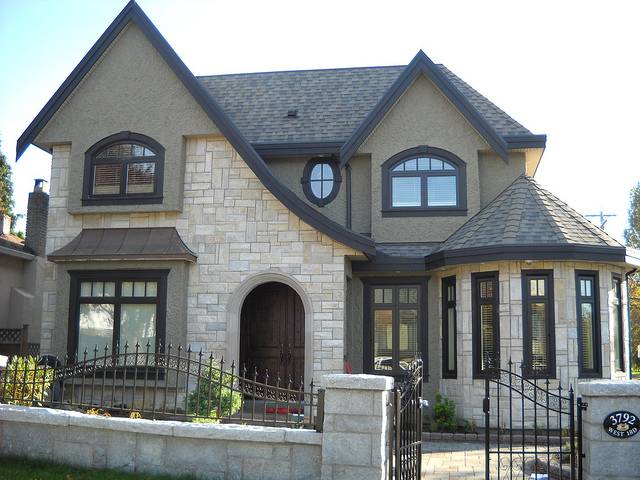 Purchasing a new home can be a fun and exciting milestone for both you and your family. Home ownership is a great investment and for this reason you need to do everything you can to protect it. If you want to get some guidance with that then you can find out what you need to know right here.
Know your Neighbours
Have you considered really getting to know your neighbours? If you do, then it could be a fantastic safety measure. The more eyes you have watching over your home, the better. Of course, if you aren't sure if your neighbours are part of a scheme then it's worth chatting to them about that. A neighbourhood watch scheme can be invaluable to the protection of your home.
Secure your Doors
One of the best things that you can do to protect your home is to make sure that your doors are secure. This means checking your exterior doors to make sure that they have strong frames and to also make sure that your mail slot is nice and thin. After all the last thing that you want is to have someone reach into your mail slot and then grab your keys. If you can you should also add some additional security measures to your door too, such as a deadbolt, strike plate or even a smart lock.
Lock your Windows
Get Started
Claim up to $26,000 per W2 Employee
Billions of dollars in funding available
Funds are available to U.S. Businesses NOW
This is not a loan. These tax credits do not need to be repaid
The ERC Program is currently open, but has been amended in the past. We recommend you claim yours before anything changes.
Windows should always be working properly at a minimum. The latch should be able to close with ease and they should also be in good condition. If you have a flimsy latch then this means that your home isn't as protected as it could be. If you want to take things to that next level, then it may be worth adding some security film and also making sure that you have a glass break sensor too. Lemonade homeowner's insurance can also be a good investment here because it will help you to refund your possessions if you are ever broken into.
Lighting
Well-placed lights outside your home can be more than enough to discourage any burglars. Working under the cover of darkness is essential for burglars, so if you want to stop them, then one way for you to do this would be for you to use a motion-activated security light. The best thing about this is that it will turn on automatically when someone approaches your property, so you won't be paying too much for energy. On top of this, it's more than enough to scare them into leaving your home alone.
Lock the Garage
The garage is becoming a popular break-in point for criminals. The main reason for this is because if they are not able to access your home, then they can at least try and break in there to steal some goods. If you want to help yourself here, then you have to make sure that your garage door stays locked at all times. You also need to cover your garage windows so that people can't see in.
Get a Dog
If you are serious about protecting your home then you may want to think about getting a dog. A dog can be a fantastic companion and they can also bring you a ton of joy too. The best thing about dogs is that they bark when there is a knock at the door or even when someone enters the home and this can be more than enough to deter a potential burglar. If you don't want to commit to getting a dog then this is understandable, but they can help to keep your home secure, especially if you opt for a bigger breed.
Home Security System
The best way for you to protect your home would be for you to install a home security system. You can opt for a basic DIY system or you can even have a top of the line system if you want. Some even come with professional monitoring, so that when you are out of the house, someone will keep an eye on it for you. If you opt for a professional system then there is a high chance that you can pick and customise your features so that you don't end up paying more than you need, and this is a fantastic way for you to make the most out of your home's protection. If you aren't sure about something, then you can always contact your local security company so that they can help you with anything.