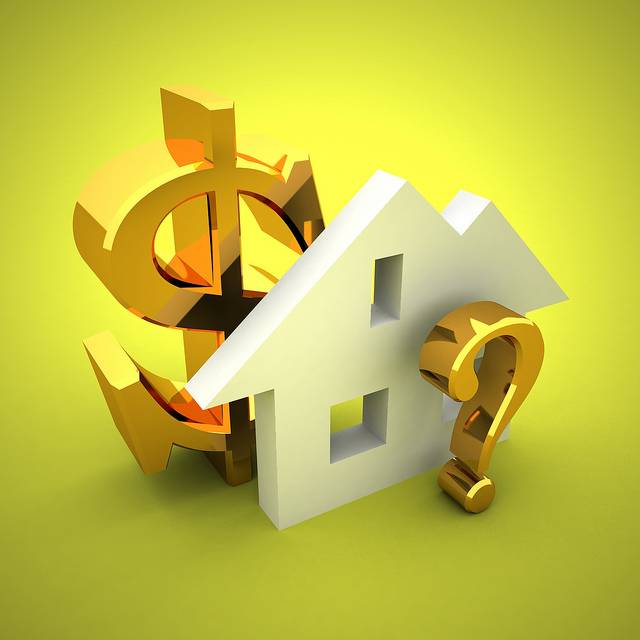 When most people think and plan on investing in real estate, the plan is usually to purchase a property and spruce it up to raise its value or rent it 'as is.' It could be a single or a multi-dwelling home. Other ways of investing in real estate include investing in storage units, commercial property, or strip malls. These ways of investing help you generate income, receive tax benefits, and grow your wealth and equity. 
However, even though these are the most common ways to invest in real estate, they aren't the only ones. There's another way called real estate note investment or mortgage note. Follow this guide to learn what it is and how you can get started on investing in real estate notes.
What Are Real Estate Notes?
When you want to purchase a property and can't raise the money at closing, find a lending institution and seek a loan. The lending institution gives you money to complete the purchase, and in exchange, you sign a promissory note and mortgage documents. 
The note describes the loan and the obligation for its payment—how much you borrowed, from whom, payment schedule, and all the details of the terms agreed upon between the lender and yourself. As for the mortgage documents, they make the property you're purchasing collateral, such that if you fail to honor the note, the lender assumes a legal right on the property.
What Is Real Estate Note Investing?
This is when a lender chooses to sell mortgage note to investors willing to buy them. The investors then start collecting the loan repayment and interest from the borrower. This means that when you invest in real estate notes, you purchase debt and become the new lender.
Get Started
Claim up to $26,000 per W2 Employee
Billions of dollars in funding available
Funds are available to U.S. Businesses NOW
This is not a loan. These tax credits do not need to be repaid
The ERC Program is currently open, but has been amended in the past. We recommend you claim yours before anything changes.
Types Of Real Estate Notes
There are two broader categories of real estate notes: performing notes and non-performing notes. 
Performing Notes

: This is when the borrower is making their loan repayments promptly. Although lenders will rarely sell these types of notes, sometimes they do. Your primary focus here should be the current income you'll be receiving in repayment and interest.

Non-Performing Notes:

This is when the borrower has stopped making payments, causing the lending institution to sell the note. That means you'll be buying a debt that's not being serviced. There's a potential risk of losing your investment, especially if the loan is unsecured. However, you can use this as a basis to negotiate a good discount for the note. 
Ways To Deal With Non-Performing Notes
If you go ahead and invest in a non-performing note, there are two ways to deal with the situation to ensure that you don't lose your investment.

Adjust the terms of the note:

The first thing is to try and recover your investment and get the borrower to start paying. You can choose to extend the repayment period and lower the repayment amount. When the payments are lower, maybe, the borrowers can afford to start making their payments.

Assume ownership of the property:

If the borrower fails to pay altogether, you can take over the property and either flip it or rent it out, and start earning

rental income

.
Where To Buy Real Estate Notes
Banks are the leading sellers of mortgage notes. They usually have a reserve ratio amount, which limits how much they can have in reserve for lending purposes. If a bank suffers low liquidity, they sell their loan to private investors, other banks, or hedge funds. You can buy notes from these buyers, as well as other investors like you.
Benefits Of Investing In A Real Estate Note
If you're feeling confident enough to start this kind of real estate investment, some benefits follow if it works for you.
You earn a passive income without the burden of maintaining the investment property.

You can potentially gain a

good return on investment

if you manage to negotiate better interest rates with the borrower.

Low running expenses as loan servicers are relatively affordable.
Disadvantages Of Real Estate Note Investing
There are always two sides to the coin, and note investing can be risky and may not suit every real estate investor. Here are some disadvantages to investing in real estate notes:
It's a risky investment, especially for non-performing notes.

It can be tough to ascertain how profitable a note investment will be since many factors determine how an investment goes.
Final Thoughts
Real estate note investing is an option to the traditional ways of real estate investment. It can be a profitable investment if you're a risk-taker and have gathered some experience. If you choose this method of investing in real estate, the best way to determine a good note investment is by evaluating the property secured by the note. Since you're buying the paperwork related to the property, always ensure that the collateral is a quality asset.
Author Bio
Hannah Jenkins is a mortgage note specialist. She assists clients in buying and selling mortgage notes. She has extensive background in investment management and shares her expertise through writing. Hannah loves gadgets, online streaming, doing yoga, and cooking during her free time.