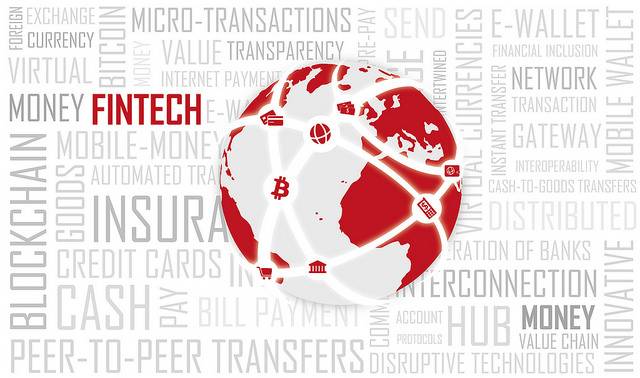 As we look forward to 2020 and beyond, there are a lot of hot industries and innovative technologies you will hear about. Each one will be talked about in terms of its growth potential, its huge market, and the overwhelming opportunity of it. Two of the things you will hear about when people talk about the future are the healthcare industry and blockchain technology. 
Blockchain technology
Just like all thumbs are fingers but not all fingers are thumbs, so is all cryptocurrency blockchain but not all blockchain is cryptocurrency. Although blockchain is most famous for being the basis of Bitcoin and other cryptocurrencies, the technology itself has applications that go far beyond just digital money. According to Healthcare Weekly, blockchain can be defined as, "a decentralized system in which transactional or historical records are recorded, stored, and maintained across a peer-to-peer network of personal computers called nodes." It is what makes cryptocurrency more secure and easier to use without the need for other entities such as banks. 
The state of the healthcare industry
The healthcare industry is a multi trillion-dollar industry that has experienced huge growth in previous years and that trend shows no end in sight. With the aging population and other healthcare concerns, more people are involved in the healthcare system more often. The scary part about it is, despite the industries governing bodies best efforts, all the incredibly sensitive data the industry collects is still far from secure. Over the course of the last decade, more than 59% of the U.S. population has had their personal healthcare data exposed and without a major security breakthrough like blockchain technology, those numbers should only be expected to rise. 
Blockchain and healthcare together 
As Digital Authority Partners explains, blockchain in healthcare is all about cutting out the middleman. Doing so will make a wide range of healthcare products and processes more efficient, less complicated, and most important of all, much more secure. Because of these benefits, blockchain has the capacity to improve so many aspects of the healthcare system. Healthcare professionals and companies are experimenting with and trying to utilize blockchain for a myriad of functions including, improving the drug supply chain and clinical trials, patient consent management, forms, and contracts, improving revenue management, securely transferring data, and much more.
The movers and shakers
So, with all this opportunity that exists with the healthcare industry utilizing the latest blockchain technology, who are the major players poised to take advantage of this? Here are some of the movers and shakers ready to make big moves with blockchain in healthcare.
Treum. They are a blockchain firm that announced a collaboration in 2018 (when they were known as Viant) with pharmaceutical giant GlaxoSmithKline (GSK). This partnership allows GSK to leverage blockchain technology to "provide transparency and tracking around the global use of its technology licenses and physical products." They have also partnered with other industry leaders in the energy, gas, and oil, and technology spaces to utilize blockchain technology to improve their processes as well. 
Health Care Service Corporation, PNC Bank, and IBM. The reason these 3 companies are being listed together is that they are currently in the process of working together to design and create a blockchain technology network that will improve transparency and interoperability in the healthcare industry. The idea is to create an inclusive blockchain network that will benefit multiple members of the healthcare ecosystem in a secure, shared setting.
HealthVerity. A leader in using blockchain to create, manage, and exchange consumer data, this company is able to aggregate and manage all client and patient data and personal preferences into a single, central location on their consent management platform. What is great about this is that only users with active, real-time permission to access sensitive data are allowed into the records, thereby making that data much more secure.  
Hashed Health. A company that offers strategic blockchain solutions and products, they have a focus on the healthcare industry. One of their biggest projects is a Professional Credentials Exchange, where members involved in the chain can easily verify credentials and other records of healthcare professionals to help speed up and streamline the hiring process in the industry and provide iron-clad information about the people you are hiring.
MTBC. A healthcare IT company that is using blockchain combined with Application Program Interfaces (API) to put the control of patient health records into the hands of the patients themselves. This will clean up a system where electronic health records can differ greatly from healthcare provider to healthcare provider. Their technology will make it uniform for each patient and easily sharable when and where they decide. 
Intel. Security in the healthcare industry is not just for records either. Drug security is incredibly important nowadays as well. Intel is using blockchain technology to track and make opioids more secure. They can identify when drugs leak out of the supply chain and track the pills from the manufacturer to the pharmacy to the patient, and even to the point where the patient takes it. It can also help track and eliminate people who visit multiple doctors to get prescription drugs.
Change Healthcare. This company is a multi-faceted healthcare technology company that helps industry clients reduce costs, create efficiencies, and effectively manage complex workflows. They are mainly focused on secure payment and data management and, according to their website, 92% of top U.S. health plans use their services in some way or another. They are currently using blockchain in several products that help healthcare clients simplify claims management and manage the revenue cycle management by better managing claims, remittances, daily revenue cycles, and business operations, improving the collection of patient payments, and minimizing denials and underpayments.
Conclusion

These are just some of the movers and shakers in the healthcare industry's journey to use blockchain technology. There are dozens of other companies that are currently using blockchain or offering it in a product or service which will make the industry more efficient, effective, and secure in the coming decade. It is a healthcare trend that cannot be ignored in 202 and beyond.